UPDATE: Fire on Market Street in Ballard burns out several businesses
UPDATE: Fire on Market Street in Ballard burns out several businesses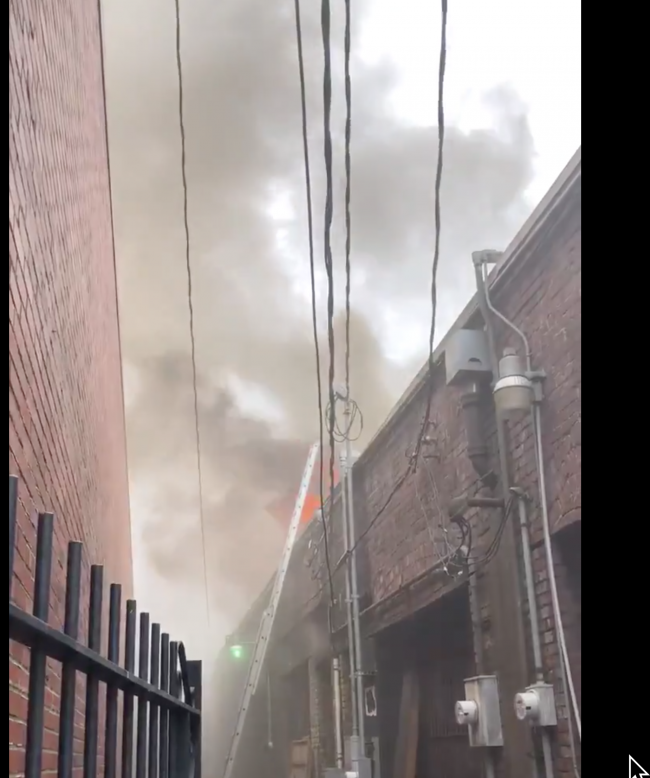 Wed, 10/09/2019
UPDATE Wednesday
Seattle Fire Department investigators said  tody that the most likely cause of the fire that swept through businesses in the 2300 block of Market Street NW was an overheated electrical system,
The said the fire did an estimated $3 million in damage to the property and contents. Damaged or destroyed were businesses Kitchen N Things, La Isla and Pho Big Bowl restaurants, as well as Octo Designs & Jewelers
Original Post
A three-alarm fire that started around 12 noon on Monday burned several businesses in the 2300 block of NW Market Street in Ballard.
All the businesses were evacuated including La Isla, Pho Big Bowl restaurants, Supercuts, Kitchen N Things as well as a jeweler.
No cause for the fire or estimate of damages were made available. The fire was under control by 3:30pm
One firefighter suffered minor injuries and was taken to Harborview Medical Center for observation.
King County Councilmember Jeanne Kohl-Welles issued the following statement in response to the fire that broke out in Ballard Monday:
"I am devastated to see at least five businesses in downtown Ballard on fire and am praying for our brave firefighters as they fight to get the blaze under control – especially the firefighter who was injured today and is now at the hospital. I will do everything I can on the county council to support the recovery effort from this disaster and help these small businesses get back on their feet."
Comments
Was Anne's Teriyaki effected? It's right next to the jewelers.
Add new comment