COMMENT: Preparing for a Sustainable Future in King County
COMMENT: Preparing for a Sustainable Future in King County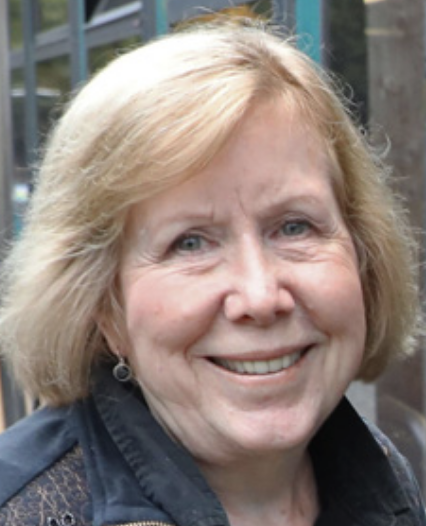 Tue, 10/22/2019
By Jeanne Kohl-Welles
Between 1990 and 2018, the population of King County increased by 45%, while the rest of the nation overall grew at only 32%.  To ensure a sustainable future in a region that has had huge growth in a short period of time, we must invest in transit, Transit-Oriented Development (TOD), affordable housing, critical infrastructure, and the health and safety of our residents.  
While our population was increasing, federal and state funding for critical services decreased, putting more pressure on counties and cities to find funding for these needed services.
In 2001, Tim Eyman's Initiative 747 was approved, and the impact devastated counties across the state, especially King County.  The initiative caps the growth of property taxes at 1% a year, regardless of inflation and population growth.  Between 2002 and 2012, the County was forced to cut the general fund by hundreds of millions of dollars, leading to cuts in critical services, including Sheriff's deputies, health care, parks, road maintenance and essential services.  We continue to lobby the Legislature to authorize including inflation and population growth as factors. 
And now, we face a vote on yet another Eyman initiative, I-976.  If approved by voters next month, I-976 will decrease funding for transit and transportation projects throughout King County. 
In addition to the challenge of funding basic services and transit, the County is also facing growing challenges from the impacts of climate change.  
We can expect effects on our soil, water resources and Puget Sound, in addition to public health impacts.  Extreme weather events will increase, creating unexpected financial burdens, with the poor and those living in historically marginalized areas hit the hardest and least able to recover. 
There will be more demand for County resources as the need for mitigation, emergency services, health care and other services increase.  In addition, the impacts of pollution and climate change already disproportionately affect low-income communities and communities of color. 
Even as we struggle to meet these increasing needs, we must address the underlying problems and take aggressive actions to rapidly reduce our greenhouse gas emissions.  This is one of many issues I've focused on during my first term, sponsoring legislation to convert our bus and van fleet to zero-emissions, placing a moratorium on new fossil fuel facilities, increasing transit service, and just recently, expanding the number of electric car charging stations and speeding up the timeline for Metro to achieve a zero-emissions fleet with my new "Jump Start" legislation.
As climate change continues, we must prioritize urban green space and tree cover in the interest of a healthier planet and a healthier public.  I believe lack of access to nature can have long-term impacts to our children.  And I agree with Dr. Jeff Duchin, Chief Medical Officer for Public Health – Seattle & King County, who has called climate change "the most serious health threat currently facing [hu]mankind."  Respiratory disease, heart attacks and strokes will increase due to worsening air quality.  
As Chair of the Board of Health, I understand the public health threats and inequitable impacts of climate change and pollution, and the need for the critical services we already provide.  King County residents need accessible and affordable health care (including mental health), child care, housing and transit.  We must address the crisis of homelessness and improve public safety by reducing gun violence and domestic and sexual violence. 
At the same time, we need to ensure a sustainable future by investing in critical infrastructure, transit and affordable housing.   
In order to tackle our huge challenges, we must defeat I-976 on Nov. 5th. Please join me as I work for a healthier, more equitable Puget Sound region.  Vote no on I-976.
Comments
This post provides a very good reason to vote Against I-976 and for Jeanne Kohl-Welles.
Add new comment