Beavers beat Rams in playoff rematch
Beavers beat Rams in playoff rematch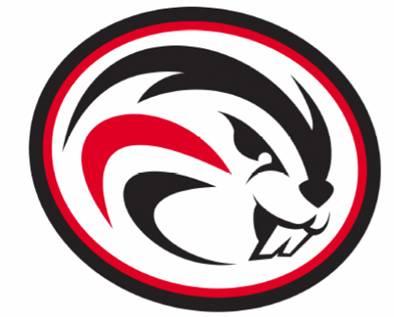 Mon, 11/04/2019
By Chuck Mingori
CONTRIBUTING WRITER
Under a bright setting sun inside historic Seattle Memorial Stadium, the Ballard Beavers and Ingraham Rams faced off Friday in a rematch of two top 3A Metro League contenders. These teams just played three weeks ago.  Ballard won that game 29-13.
Now, the stakes were much higher with the winner advancing to the preliminary round of the state playoffs.  The result this time was no  different, but the final score was, as Ballard cruised to an easy 54-3 win, their ninth victory of the season.  Ingraham fell to 6-3 with its third straight loss.
Ballard head coach Ross Humphries emphasized how difficult it can be to beat an opponent twice in one season, let alone two times in three weeks. But the Beavers stayed focused and concentrated on the task at hand.
"We had our best week of practice. We were confident with our game plan going in and our players executed at a high level," Humphries said outside his team's locker room.
Ingraham jumped out to a quick 3-0 lead on a field goal after the Rams had recovered an onside kick to open the game.  But Ballard responded at the 2:16 mark of the first quarter when running back Jarman Hauser took off on a 44-yard dash to the end zone. Kicker Joe Zahner kicked his first of six extra points in the game for a 7-3 Ballard advantage.
Roland Schoeneman recovered a fumble, one of six takeaways on the night for the Beavers, to set up the  second score. Quarterback Ryan Blokker found receiver Bryce Wressel first for a 20-yard gain before Hauser tallied his second score on a 14-yard run and a 14-3 Ballard lead with just 19 seconds left in the first quarter.
A Hunter Dynes interception and return of 28 yards to the Ingraham 6-yard line had Ballard knocking on the door again early in the second.  Blokker found Yohanes Teshome for a 3-yard pass play and score as the lead grew to 21-3.  Ballard's powerful kicking game proved advantageous with Ingraham stuck deep on its side of the field facing a brutal Ballard line of defense throughout the night.
But it was the Ballard offense that had to overcome a deep hole midway through the first half.  After being penalized for holding and then unsportsmanlike conduct on one play in which there were actually three Beaver infractions, Ballard faced an improbable first down and 46 yards to go from its own 20.  Blokker found  junior tight end Nolan Ewaliko open for 27 yards to cut the necessary first-down yardage more than in half. Still looking at third and 12, Blokker dumped a pass off to Hauser, who turned the play into a 12-yard gain and a first down. Hauser reached the end zone for the third time on a 15-yard run as the lead grew to 28-3 with 2:41 remaining before intermission.
Trying to use a running game against a fired-up Ballard defense, Ingraham quarterback Connor Richardson managed to break loose on a 17-yard gain to move into Ballard territory at the 48.  Dajean Wells' interception and 60-yard return for a touchdown ended the Rams' hopes as the Ballard lead ballooned to 35-3, just before halftime.
Ingraham's opening second- half drive, starting at its own 20 after another boot out of the end zone on a kick-off by strong-footed Josh Villarino, ended suddenly on an interception by Ballard's Davyn Waters. Nolan Ewaliko took in the next Ballard score converting a 36-yard pass play from Blokker into a score making it a 41-3 lead.  
George Blue's interception returned possession to Ballard at the Beaver 26-yard line.  Ballard marched up field and scored on a 21-yard run by Roman Ewaliko.  Although the PAT was wide for only the second time by kicker Zahner, the clock began to run late in the third quarter.  Sam Slotkin closed out the scoring with a 3-yard touchdown as the spirited Ballard marching band performed yet another school fight song.
Hauser led the Beavers' balanced ground game with 94 yards on 11 carries and three touchdowns. Blokker completed 11 of 12 passes for 154 yards and two touchdowns.