Animals celebrate Valentine's Day the wild way on February 8 at Woodland Park Zoo
Animals celebrate Valentine's Day the wild way on February 8 at Woodland Park Zoo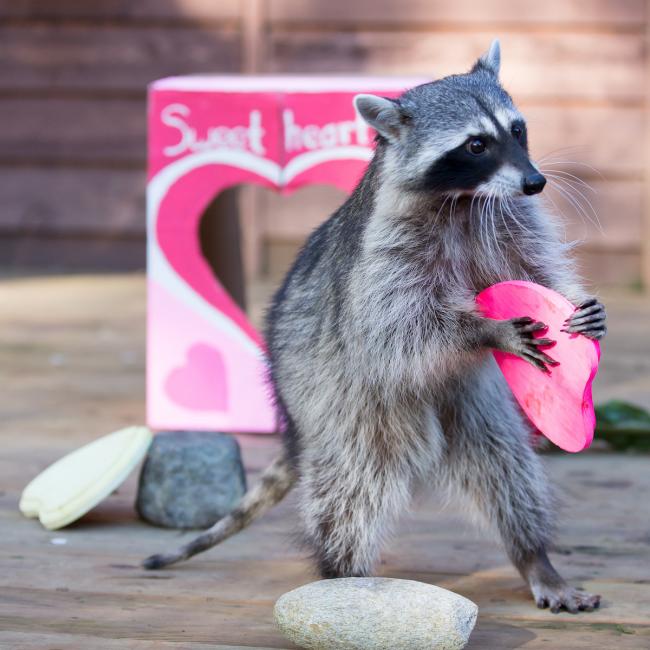 Mon, 02/03/2020
Cupid's holiday will be celebrated the wild way at Woodland Park Zoo! Come see snow leopards, penguins, river otters, orangutans, and other animal residents indulge in divine treats such as heart-shaped ice pops made of fruit juice, honey and strawberry, herbal bouquets, or heart-shaped steaks on Saturday, February 8, 10:00 a.m.–2:15 p.m.
The special treats are part of the zoo's excellent animal care program to help enrich the lives of the zoo's animals. The safe activities help encourage natural animal behavior, keep animals mentally and physically stimulated and provide extraordinary experiences for zoo guests.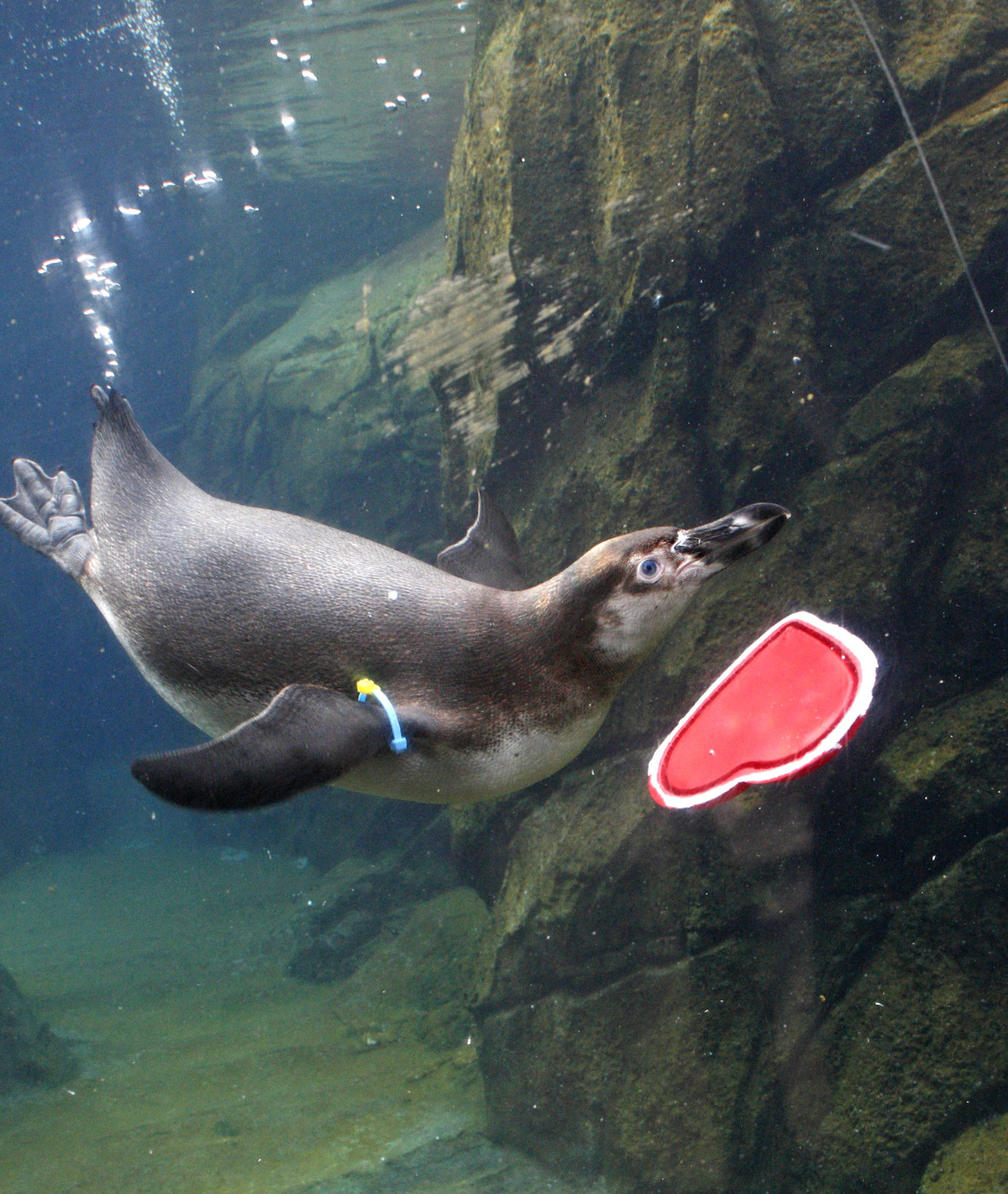 And, while selecting Valentine's chocolates and other sweets for the human species, use the zoo's treat shopping guide that will delight loved ones, and save forests and wildlife a world away: www.zoo.org/palmoil. The list features companies that are committed to sourcing certified, sustainable palm oil that is deforestation free.
Many confections include palm oil, the bulk of which is grown in Indonesia and Malaysia. In order to produce palm oil (the most widely used vegetable oil on the planet), tropical rain forest and peat swamps are being converted to agricultural land, confining the animals that live in these areas to much smaller habitat patches and making them susceptible to poaching and hunting, not to mention competition with other animals for limited resources.
WHEN:            

Saturday, February 8, 10:00 a.m.–2:15 p.m.

Sloth bears 10:00

Red panda 10:00

Lions 10:00

Snow leopards 10:45

Komodo dragon 11:00

Orangutans 11:00

Anoa 11:30

River otters 11:45

Grizzly bears Noon

Steer 1:00

Kunekune pigs 1:15

Meerkats 1:30

Warty pigs 1:30

Golden lion tamarins 1:45

Penguins 2:00

Ambassador animals 2:00

Wolves 2:15

WHERE:          

Enter Woodland Park Zoo through the West Entrance at Phinney Ave. N. between N. 55th & N. 56th Sts. or South Entrance at N. 50th St. & Fremont Ave. N.

COST:             

Valentine's Day celebration is free with zoo admission or membership. Save 30% off summer admission rates now through March 31. Adult (13–64) $15.50; Senior (65+) $13.50; Child (3–12) $10.50; Toddler (0–2) Free. People with disabilities receive an admission discount. Zoo members receive free zoo admission year round. Parking: $8 plus applicable state and local taxes.