UPDATE: Ballard High School Xanadu musical postponed until May
UPDATE: Ballard High School Xanadu musical postponed until May

Directed and produced by Shawn M. Riley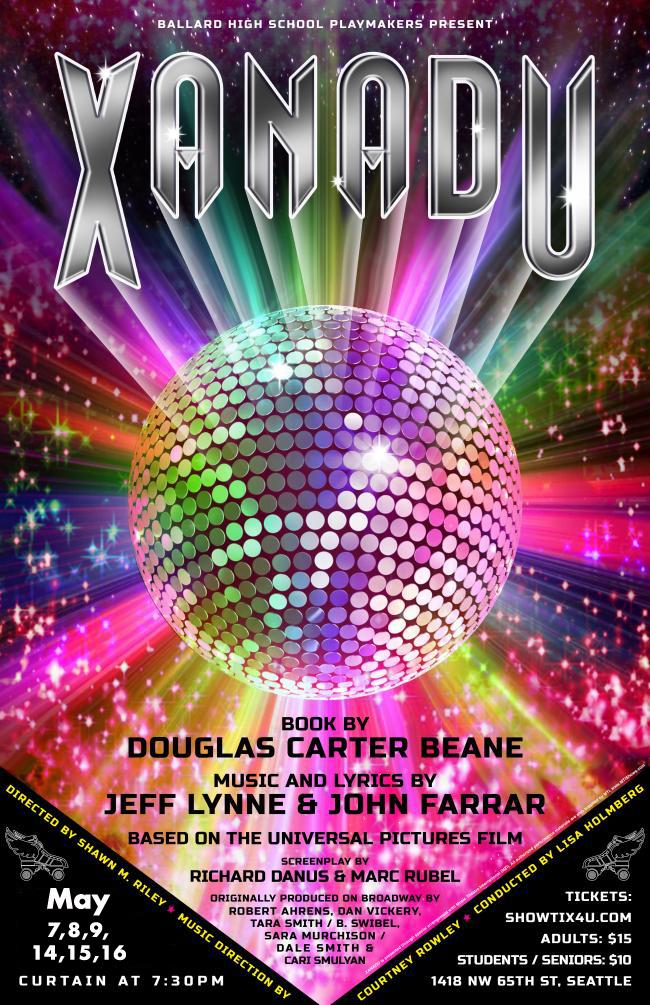 Mon, 03/09/2020
 New dates are May 7, 8, 9, 14, 15, 16     7:30 p.m. curtain
 The Ballard High School Playmakers' performance of the musical Xanadu has been postponed until May 7, 8, 9, 14, 15 and 16. Large community gatherings have been cancelled throughout Seattle  Public Schools, which is adhering to the recommendations of Public Health-Seattle and King County. Xanadu will now replace the spring play in Ballard High School's theatrical season, which is typically held in May. 
Patrons who already purchased tickets will have them honored in May. Tickets for opening night, March 19, will transfer to opening night on May 7.  These are the dates for the March-to-May exchange:

March 19 > May 7
March 20 > May 8
March 21 > May 9
March 26 > May 14
March 27 > May 15
March 27 > May 15
"For those of you who would still like to buy tickets, please do," says Theatre Director Shawn M. Riley. "I would like to thank Principal Wynkoop for being so great when breaking the news to the cast at last night's rehearsal. It was a kind gesture for him to personally talk to them and answer their questions."
If patrons with tickets cannot attend Xanadu on the transferable date, please contact Mr. Riley to exchange them at smriley@seattleschools.org.