Moses Brundyy severely beaten in Ballard is recovering; His alleged attacker will be arraigned Aug. 19
Moses Brundyy severely beaten in Ballard is recovering; His alleged attacker will be arraigned Aug. 19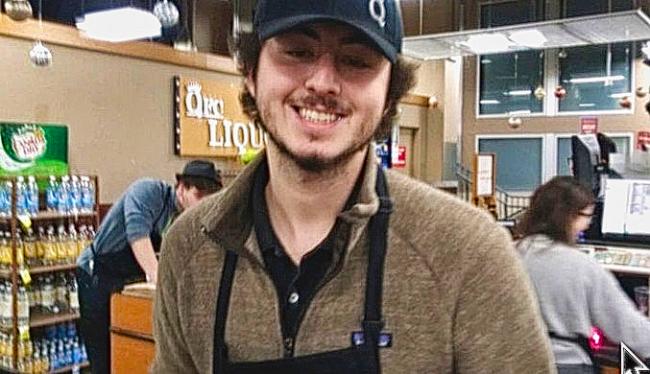 Thu, 08/06/2020
Moses Brundyy was attacked and beaten in Ballard on Saturday August 1st while he was on his way to work at QFC after reportedly saying he supports Black Lives Matter. His attacker, according to the King County Prosecutors office was Solomon Prince. He is being held on $300,000 bail and will be arraigned Aug. 19.
Prince's attack was so brutal that he reportedly broke both of his own wrists.
Now Brunddyy's fellow employees are trying to raise money to support him as he recovers. GoFundMe page has been set up to help him and it has raised more than $30,000. He will be out of work indefinitely due to his injuries. 
His Supervisor Katrina Surdyk wrote on that page, "Moses mother flew in from Texas. He was born here, but grew up there.  Moses is home now, recovering from a severe concussion and a broken nose. He will be out of work indefinitely. He wants to come back but is not able to just yet.  We are allowing as much time as he needs to be home.  We are covering his shifts, and going week by week.

We are reaching out to the community to help with his medical bills and time loss from work. We also know that with rent's being high, that Moses will need help with that indefinitely. We do not know at this time when Moses will be back to work and we want to make sure this young man is taken care of in the foreseeable future. 

The other goal that we would like to see, is that Moses gets a car so he is no longer walking the long walk to work. He sometimes works night shifts and we want him feeling safe enough to come back to work.
The King County Prosecuting Attorney's Office charged Prince with felony assault for the attack on the cashier. He also was charged with fourth-degree assault on the man who intervened Nicholas Beauliu.
This is the first case that was referred to the Prosecutor's office for the suspect, Solomon Prince. His arraignment, where he's expected to enter a plea, is scheduled for 8:30 a.m. August 19 in room E1201A of the King County Courthouse. 
This Ballard case is one of six Seattle assault cases involving random victims that the King County Prosecuting Attorney's Office filed in the last 48 hours.
The charging documents state:
The defendant in this case has no known criminal history. The victims in this case were strangers to the defendant. Both were transported to the hospital due to their injuries. Victim Brundyy was bleeding from his mouth, nose, ears and the back of his head. Multiple witnesses witnessed the attack on Brundyy, and told police the defendant had stomped, punched and kicked Brundyy after he was already unconscious. Good Samaritan Victim Beauliu intervened, trying to get the defendant to stop his attack on Brundyy, and he himself was struck, thrown to the ground, and bitten twice by the defendant.

The defendant himself believed that he had killed Burndyy, apologizing to police multiple times for killing Brundyy. The defendant was also treated at the hospital for the injuries he sustained to his hands beating the victims.
Comments
As someone that knows Solomon and what he stands for, this story is not adding up. It would not surprise me if Moses attacked first.
Add new comment