Sealth boys fend off Beavers
Sealth boys fend off Beavers
Ballard vs. Chief Sealth was an everchanging game.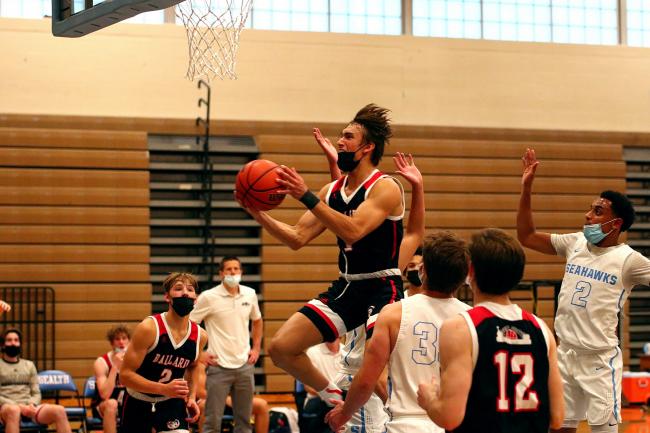 Chelle
Fri, 05/21/2021
In what started as a potential sleeper, Sealth dominated Ballard with its outside game compared to Ballard's inside game.
A 20 point lead was in effect most of the first half for Sealth, with strings of three pointers being counted compared to Ballard's hard drives to the basket and rebound work.
After the half Ballard locked down the defense and crawled its way back into the game, spending most of the fourth quarter only a basket or two behind.
With two minutes left in the game, Ballard took the lead and free throws became a vital part of the game.
Ballard managed to take the lead for a short time and hoped for a great comeback game to go down in the books.
But with only six seconds left on the cloc Sealth tied the game up and was awarded a single free throw.
The Ballard girls team, who had won its earlier game, filled the gym with foot-stomping distraction as Sealth's Raqib Hassan made the basket, giving the Beavers a one point lead.
With less than two seconds on the clock, Ballard attempted a miracle shot but came up short.
The final score was 58-57, Chief Sealth.