Wild Lanterns at Woodland Park Zoo is a mesmerizing, illuminated experience
Wild Lanterns at Woodland Park Zoo is a mesmerizing, illuminated experience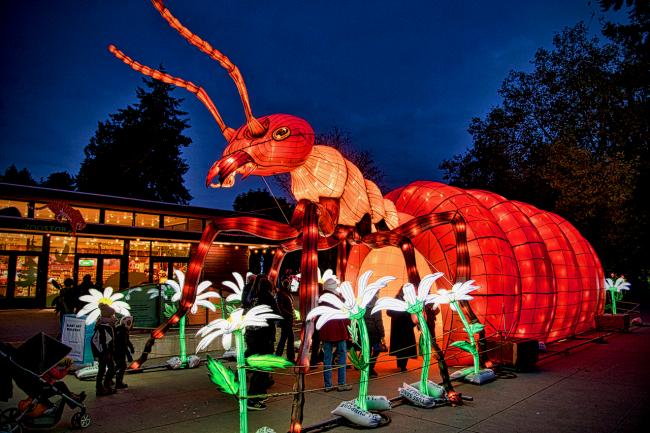 Fri, 11/11/2022
The Woodland Park Zoo is once again transforming the zoo experience with the exhibit Wild Lanterns. It's an immersive experience featuring large scale animal and nature scape lanterns representing environments from around the world but in ways that change your appreciation of scale, the skill and imagination of the artists who crafted them.
It's sponsored by BECU but individual sponsors have their own exhibits.
As you enter the zoo through the West entrance huge animated and brightly colored flowers line the path. Once inside the grounds your journey becomes one of scale by seeing the world from a smaller perspective at All About Bugs, where colorful dragonflies swarm from the trees and bouncing bunnies welcome you to their burrow. Your journey then takes you through the glowing Garden Delights all the way to A Walk Among African Animals, where beautiful flora and fauna abound, before experiencing an Asian Safari where stunning tigers, adorable red pandas and a brilliant family of orangutans await your arrival. Next, wander through the Oceania Animal Odyssey where you'll find lanterns of some of the cutest creatures from the Southern hemisphere, such as koalas, parrots, and the adorable tree kangaroo. Throughout the large exhibit soft and ethereal music plays from speakers hidden in the trees and other trees rise majestically lit from below. It truly becomes another world.
The exhibit runs nightly from 4 to 9pm and you can learn more and purchase tickets on the website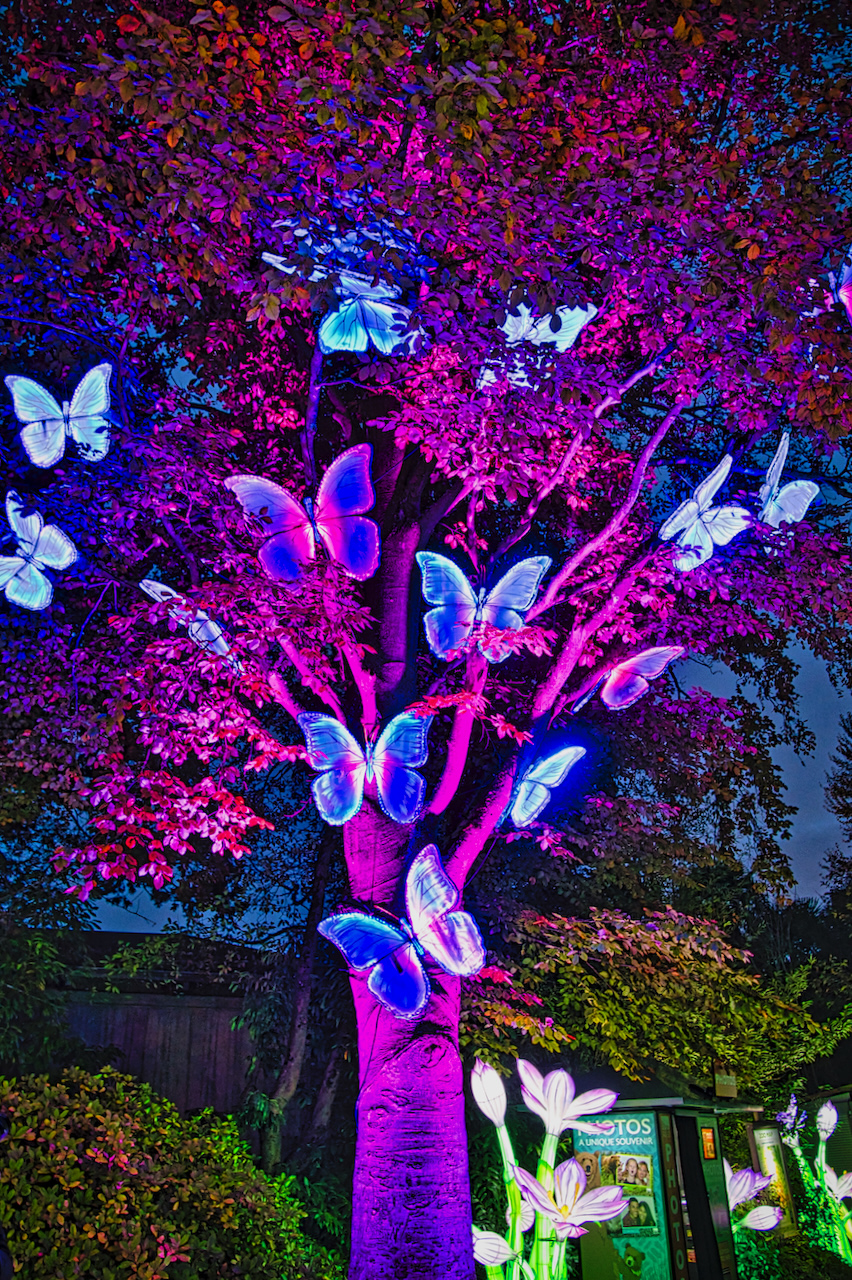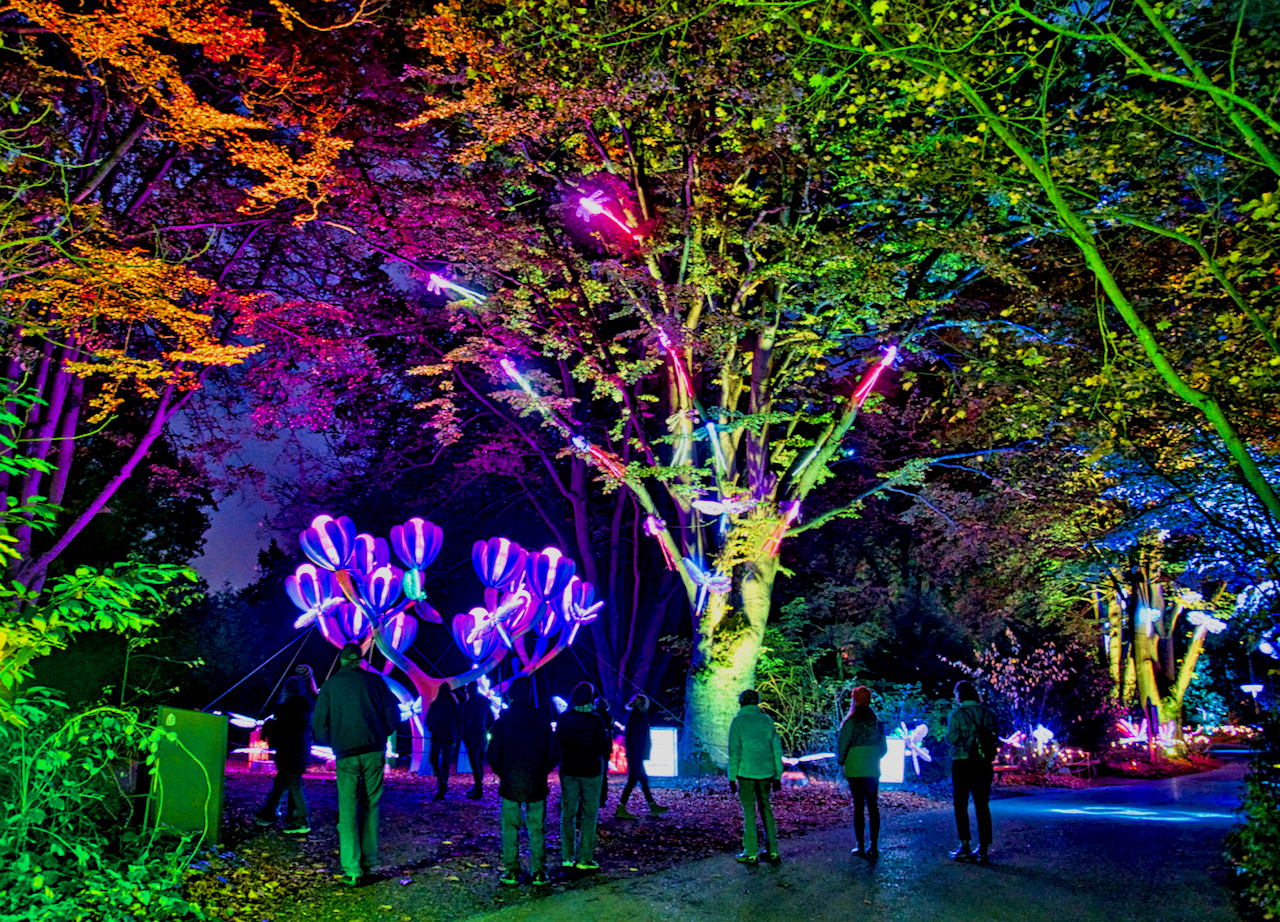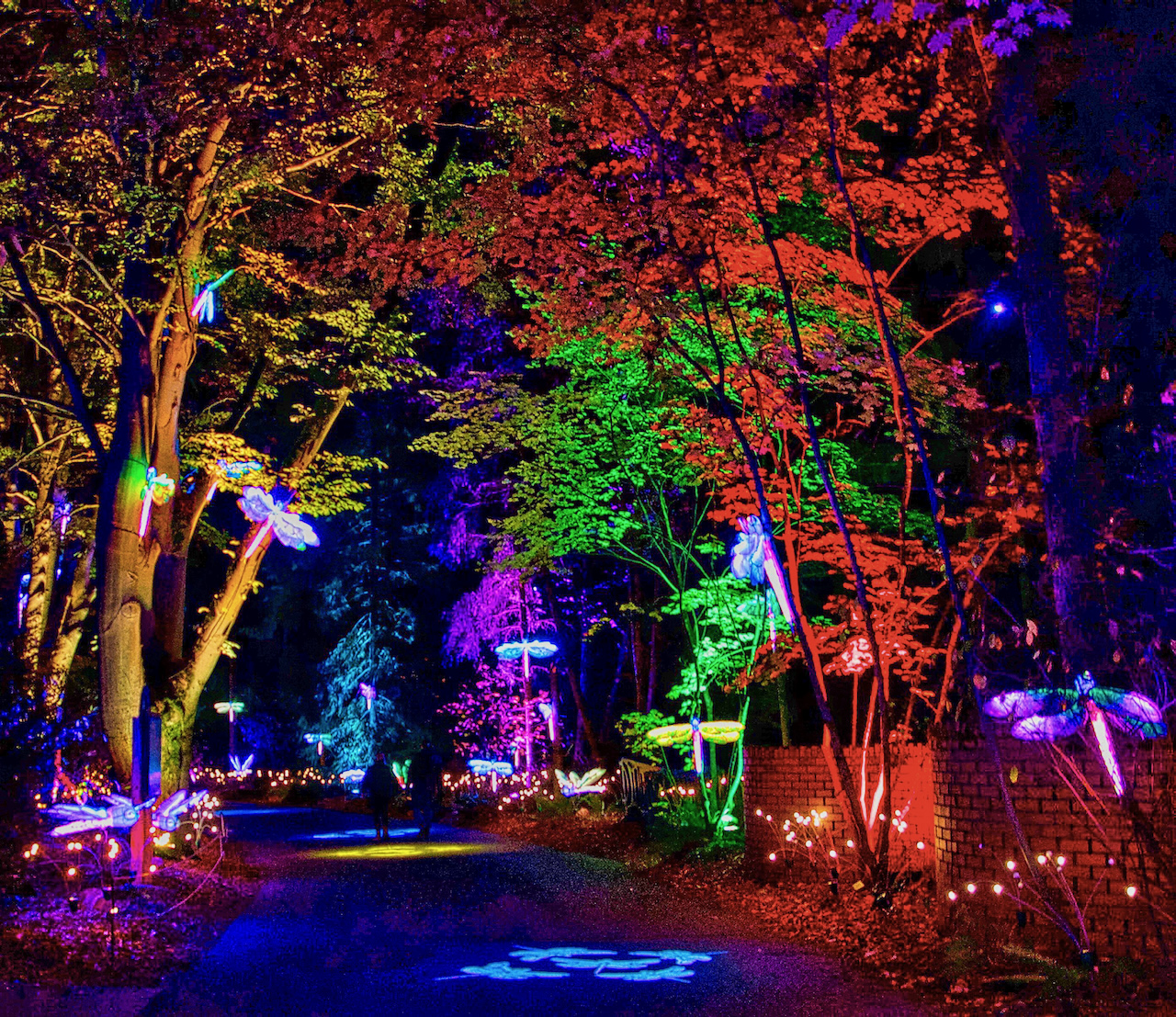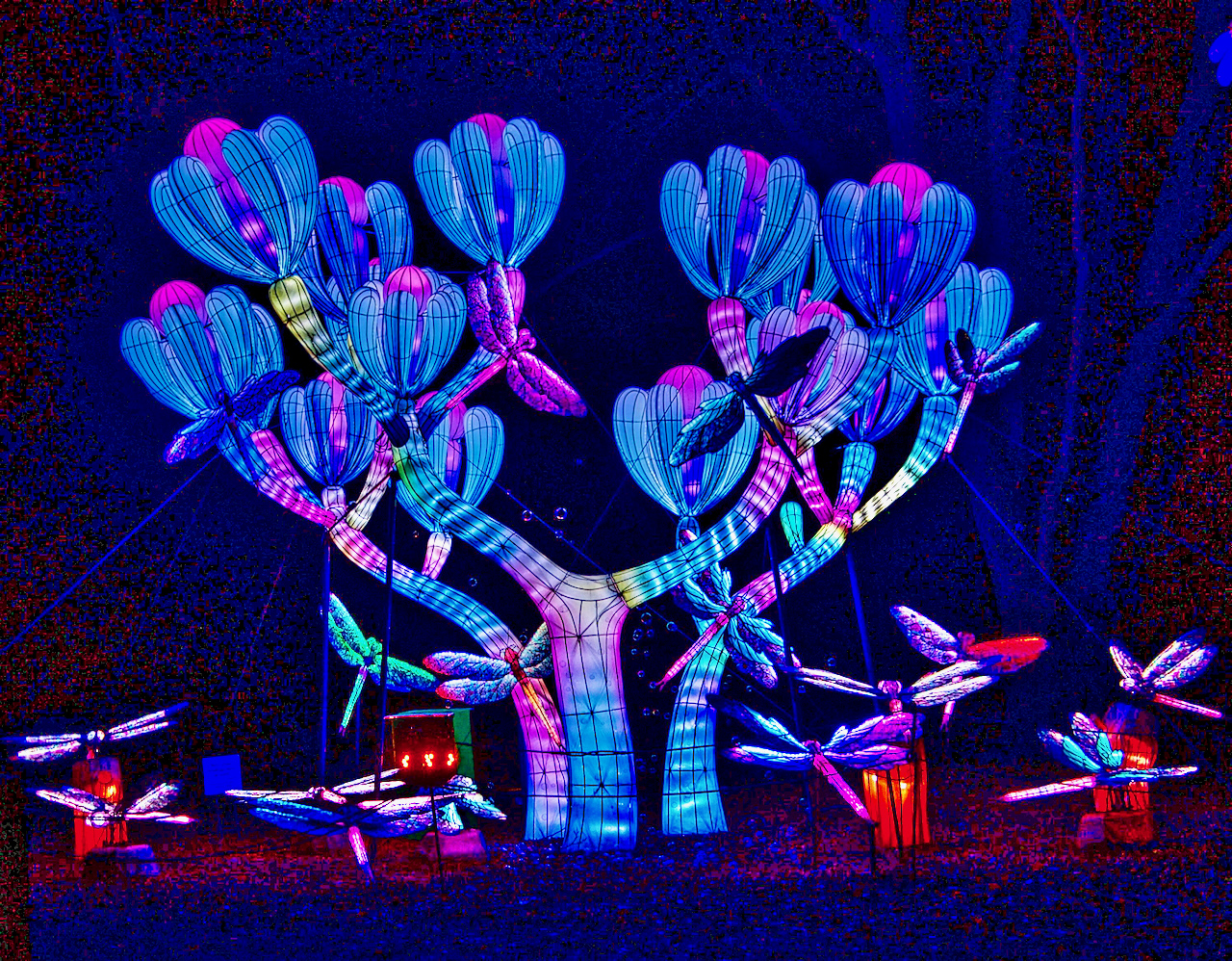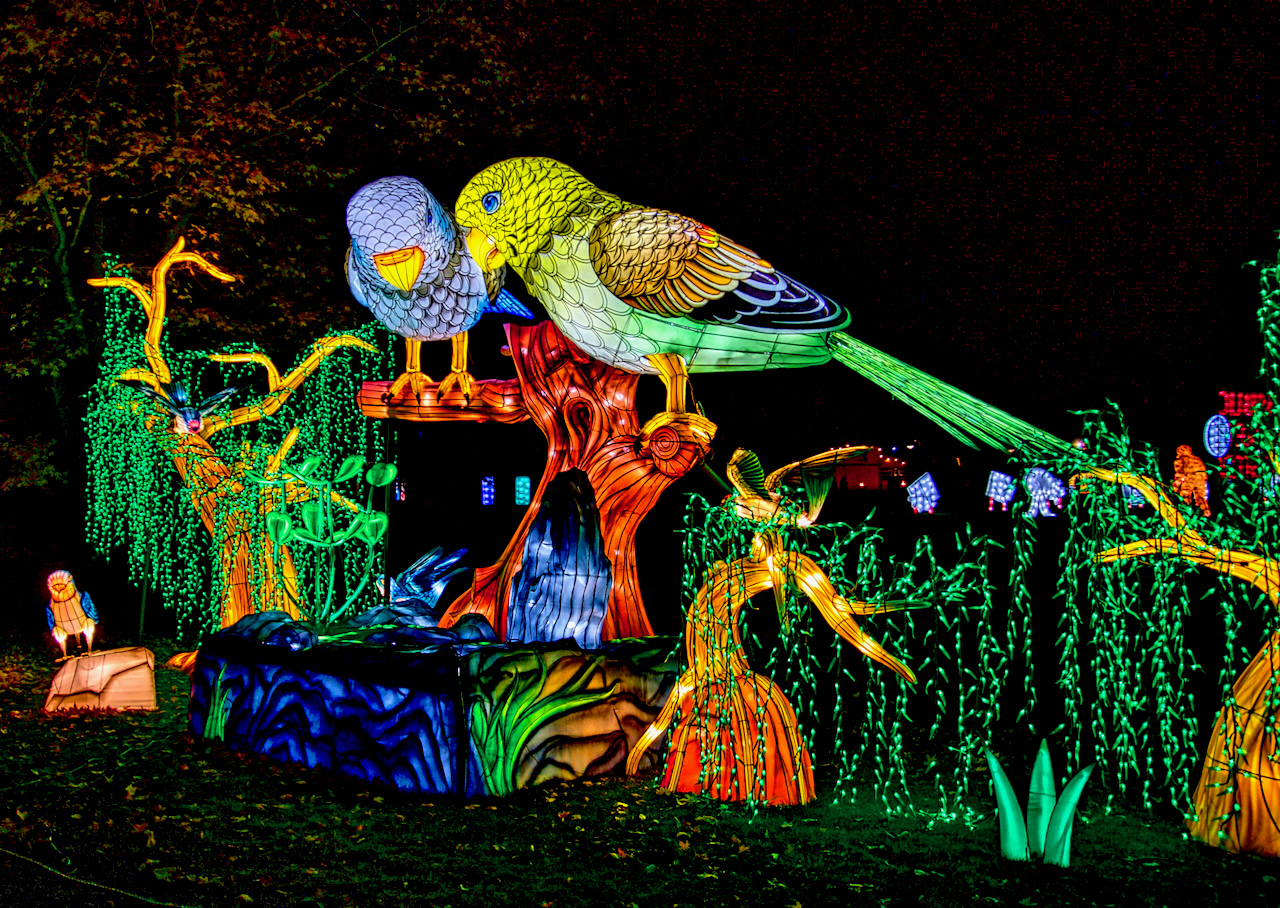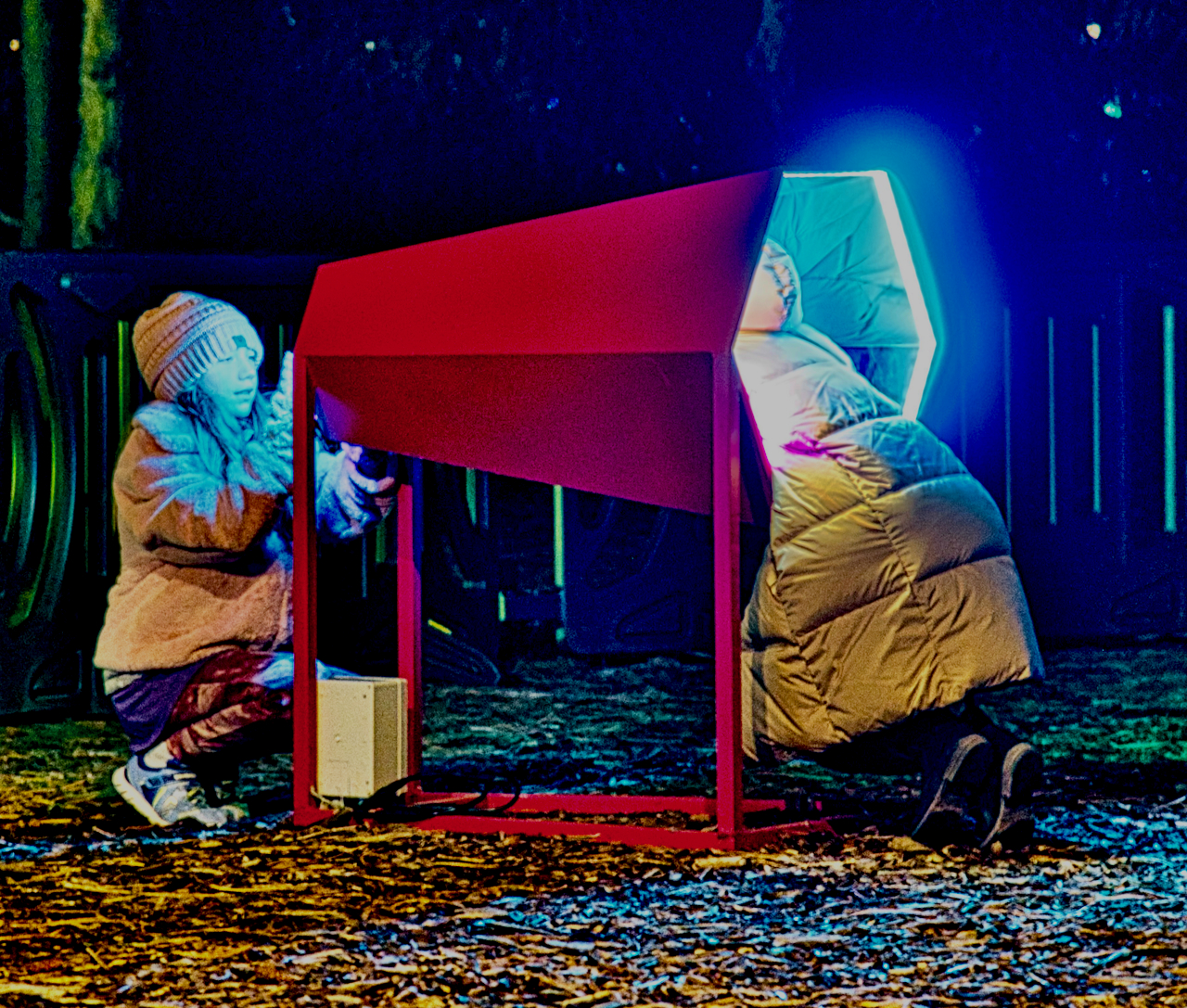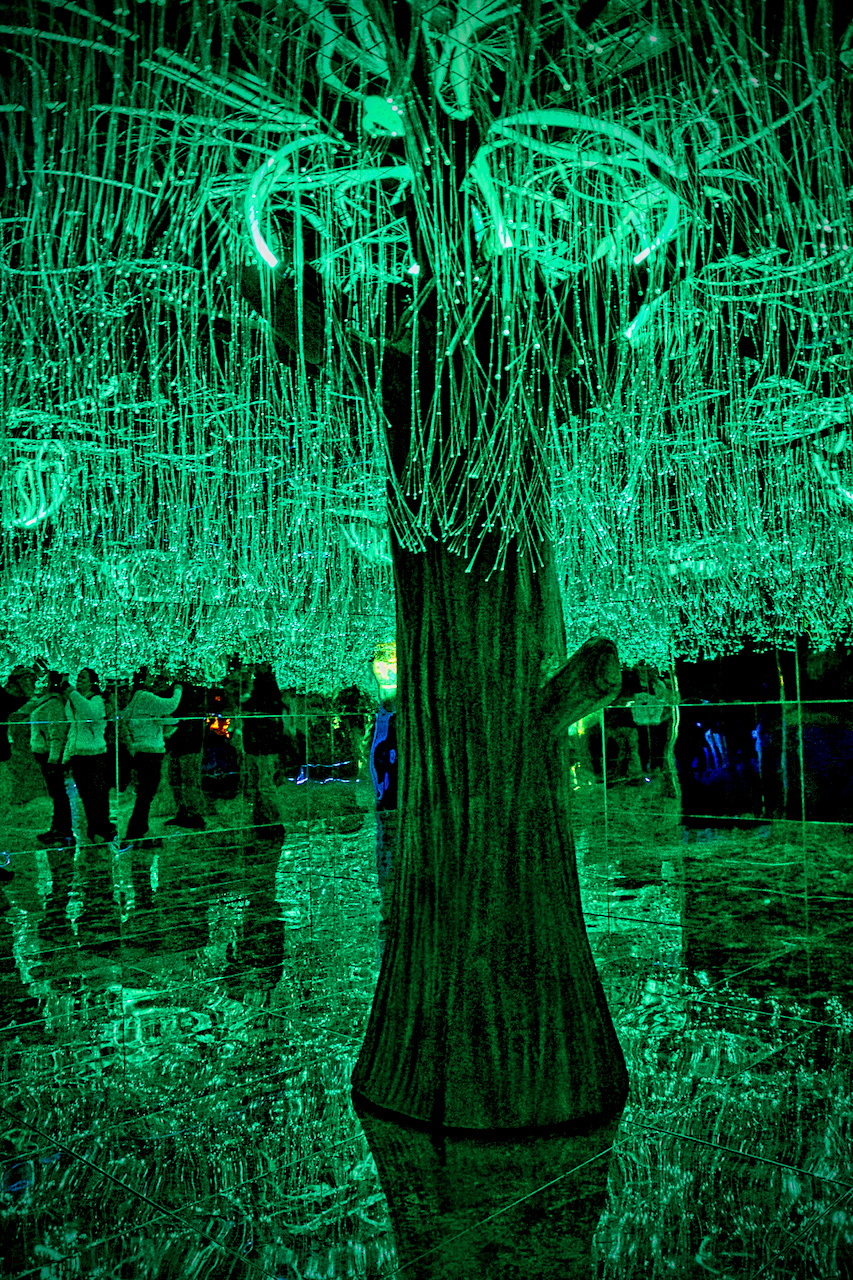 _____________________________
VIDEO: Wild Lanterns 2022 at Woodland Park Zoo
Video by Patrick and Kimberly Robinson