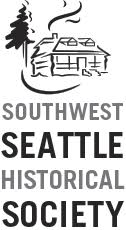 Address
3003 61st Ave SW, Seattle, WA
98116
United States
Join us for a history-themed Knit-a-Long at the Log House Museum. We will explore the history of the Duwamish Peninsula knitting patterns specific to our exhibits!

Starting September 19th, 10am – 12pm every first and third Thursday of the month at the Log House Museum located at 3003 61st Ave SW, Seattle, WA 98116. Instruction generously provided by Seattle Yarn.

You can visit Seattle Yarn in West Seattle for help picking out your yarn and get the pattern for free! Or you can bring your own yarn (2 contrasting solid colors of fingering weight, 400 yards each) and purchase the pattern at the knitting circle. This pattern was specially designed by Destiny Itano for the "Between the Lines" exhibit at the Log House Museum.