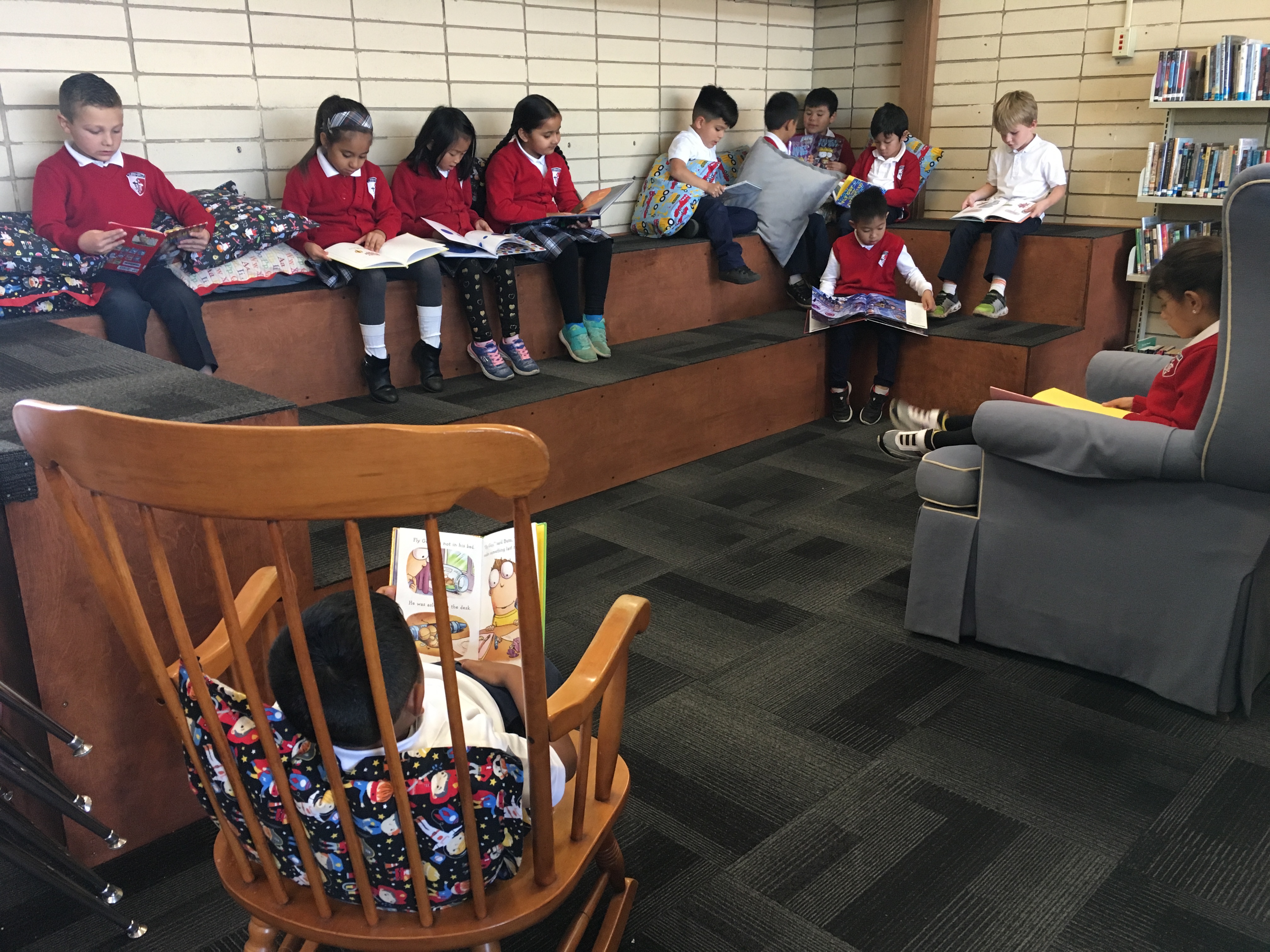 Address
1028 SW 128th Street, Seattle, WA
98146
United States
Families interested in learning about St. Bernadette Parish School are welcome to join us at our Open House to meet students, teachers, and parents and learn about our programs.
Burien, WA, January 27, 2019 Visit St. Bernadette Parish School to learn about our educational programs, pre-school through 8th grade, and meet teachers, students, and parents to discover how we teach and encourage students to become thinkers and leaders in their community.
St. Bernadette Parish School in Burien is a diverse vibrant school of nearly 200 students in preschool through 8th grade. A multicultural school with many traditions, celebrations, and activities, including cultural events, throughout the year, the School is characterized by supportive parents, innovative teachers, and enthusiastic students. The school provides an excellent education in a spiritual setting for students ages 3 through 8th grade. A Level 3 Green School, we take seriously our responsibility to be careful stewards our resources. Before and after school care is available every school day.
Our State Licensed pre-school program for students aged 3-5 provides a safe environment to learn how to get along and work with others while enjoying creative activities in a Christ-centered setting.
Our K – 3 early elementary program teaches students the importance and skills of making friends, enjoying learning and reading, and the importance of clear communication, and is enhanced with faith development and appropriate technology learning.
The middle grades, 4 and 5, enjoy opportunities to become independent learners and thinkers building on academic and social skills learned in the elementary program. Each student's personal faith is enhanced with opportunities to participate in choir and parish activities.
St. Bernadette middle school students, grades 6-8, continue to grow academically and in faith while preparing for the rigors of high school with a variety of talented teachers and classes.
Students at St. Bernadette enjoy activities including drama, art, athletics, choir, library, up-to-date outdoor play area, and large playground. Come visit and see why our students are successful in high school and beyond!