SLIDESHOW: Sports Roundup for 12-30-13
SLIDESHOW: Sports Roundup for 12-30-13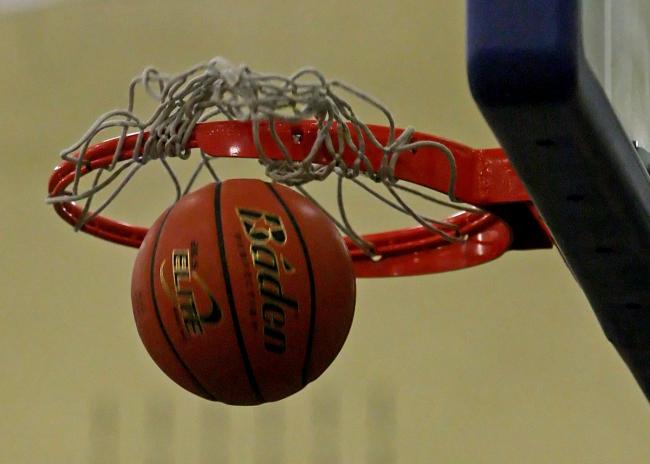 Photos by Kurt Howard
Mon, 12/30/2013
Sports Roundup
Thursday, Dec. 26
Boys basketball
Seattle Academy 65, Kennedy 45
Kennedy Catholic opened its own Christmas tournament by taking a 20-point loss to Seattle Academy.
Friday, Dec. 27
Boys basketball
SCS 54, Riverside Chr. 32
Seattle Christian cruised to victory over Riverside Christian this past Friday.
Kent-Meridian 59, Kennedy 49
Kennedy also came up short in its second tournament game played Friday.
Edmonds-Woodway 60, Highline 28
Highline's Pirates were soundly defeated in their Bothell Christmas Tournament opener on Friday.
Mt. Lk. Terrace 65, Foster 56
Foster took a non-league loss to Mountlake Terrace in a Friday game.
Girls basketball
Todd Beamer 64, Mt. Rainier 59
No. 4-ranked Todd Beamer High School of Federal Way knocked off the No. 2-ranked Mount Rainier Lady Rams in a five-point game Friday.
Brittany McPhee scored 25 points in the non-league loss and also hauled down 10 rebounds.
Inglemoor 83, Kennedy 55
Inglemoor got the best of the Lancers in non-league action Friday.
Lake City, Id. 62, Foster 24
Foster fell to an out of state foe Friday, losing to Lake City of Idaho b a 62-24 score.
Shorecrest 68, Highine 16
Shorecrest's Scots dealt the Pirates a 68-16 defeat on Friday.
Tyee 48, Fife 46
Tyee topped the Trojans of Fife in a 48-46 game Friday.
SCS 37, Crosspoint Academy 33
Seattle Christian scored a four-point win over Crosspoint Academy this past Friday.

Saturday, Dec. 28
Boys basketball
SCS 42, Goldendale 36
The Warriors won by six in a visit to Goldendale on Saturday.
Juanita 72, Highline 49
Highline took a second Bothell Christmas Tournament loss Friday, falling to Juanita by a 72-49 score.
Kennedy 57, Cascade Chr. 37
Kennedy Catholic finished off its tournament with a win Saturday.
Girls basketball
Interlake 69, Highline 25
Interlake invaded Highline territory Saturday afternoon and came away with a convincing win.
Auburn-Riverside 64, Foster 16
Foster fell to Auburn-Riverside in a non-league matchup on Saturday.
Seattle Prep 52, Kennedy 48
Kennedy Catholic took a narrow loss to Seattle Prep this past Saturday.
Kentlake 63, SCS 43
Class 1A Seattle Christian absorbed a non-league loss against Class 4A Kentlake on Saturday.