DENNIS L. (COACH) ECK
DENNIS L. (COACH) ECK
May 11, 1932 – May 30, 2016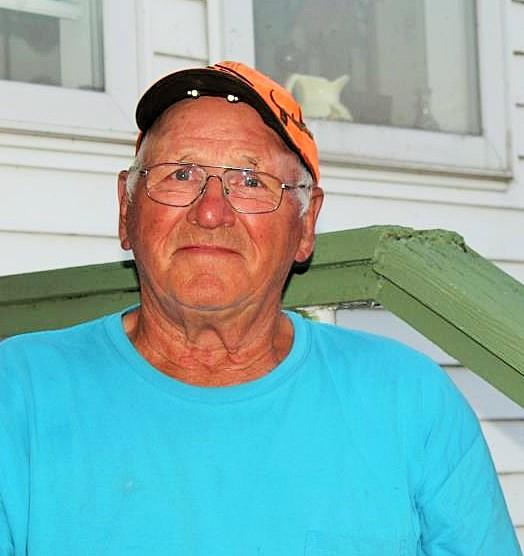 Sun, 06/12/2016
Diagnosed with leukemia on May 9th, he returned to his home in Wallace, South Dakota on his birthday, May 11th and passed May 30th, Memorial Day, at age 84.
Dennis was born in Florence, SD and was fifth of eight children. He graduated Class of 1950 from Wallace High School; joined the U.S. Navy in 1951 and served 4 years, receiving an honorable discharge.
Dennis married Joanne Loseth in 1952 and later moved to Seattle, WA for a position with Boeing. Dennis and Joanne had four children: Jerry, Nancy, Randy and Billy. After 2 years, he quit Boeing and started carpentry. After divorce in 1976, he started CORNER CONSTRUCTION, building custom homes until retirement in 1999, when he moved to Wallace, SD to restore the family farm.

He met Carolyn Bowes at a dance in 2000 and married in 2003. He helped build the new Community Center in Wallace where they hosted monthly dances for the past two years. He even had a road named after him.
Dennis enjoyed hunting, fishing dancing, and coached youth baseball in the Highline area for 17 years.
Dennis is survived by his wife, Carolyn; children: Jerry, Nancy, Randy and (Debbie) of Seattle, WA; step-children: John (Kim) Bryant and Dana (Glenn) Bass, of Benson, NC; grandchildren: Jeffrey, Sarah, Kailee (Eric), Megan (Harry) and Jessica (Johnny); great-grandchildren: Sawyer, Beau and Bailie; step-grandchildren: Sarah and Michael; brother, Donald; sisters, Shirley Hastings and M. Marcine Haugen; and many more nieces and nephews.
He was preceded in death by his parents, Bill and Ellen Eck; son, Billy; brothers: Willis (Wid), Curt and Darrell; and sister, Opal (Opie) Cope.
A Memorial Service will be held at Sunset Field #1 at So. 136th and Des Moines Memorial Drive, Burien, WA on Saturday, June 18, 2016 at 3:00 p.m., followed by a pot luck picnic. Please bring a story of Dennis to share.
Published in the Highline Times section of the Westside Weekly, June 17, 2016.