World Mission Society Church of God hosts street cleanup
World Mission Society Church of God hosts street cleanup
SeaTac church collects 30 bags of trash on Rainier Avenue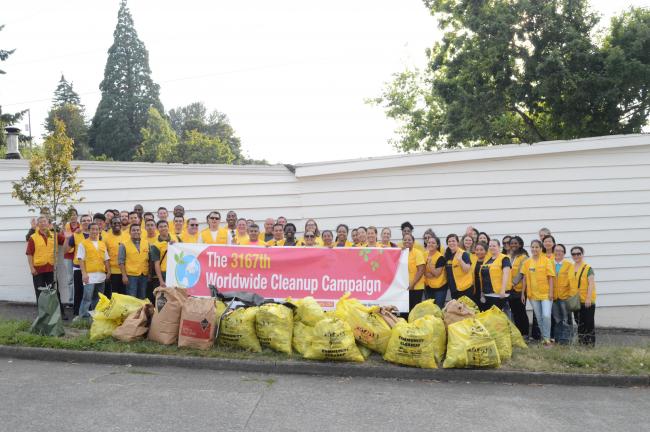 Courtesy photo
Mon, 07/18/2016
The Seattle branch of the World Mission Society Church of God, is an international organization that has been awarded and recognized by numerous organizations including government entities as outstanding in taking the lead in social change. They believe in sharing the love of God through action. They recently received the President's call to Service Award from Barack Obama for the third time and have been acknowledged as the "best organization in Korea" by the South Korean government. Locally they have conducted large blood drives, numerous street cleanups, disaster relief in the recent Twisp fires, as well as worked with other major volunteer organizations such as Seattle Children's Hospital, Food Lifeline, and Treehouse.
On Sunday, July 17, they hosted a street clean up along Rainier Avenue in Seattle.
Spokesperson Joshua Bury said "We had over 60 adult participants and were able to make a notable change in the cleanliness of the trash on Rainer Ave. Countless people thanked us sincerely and even some store owners brought us gifts from their shops. In total, we collected thirty bags of trash."