Neighbors send love letters to immigrants in Burien
Neighbors send love letters to immigrants in Burien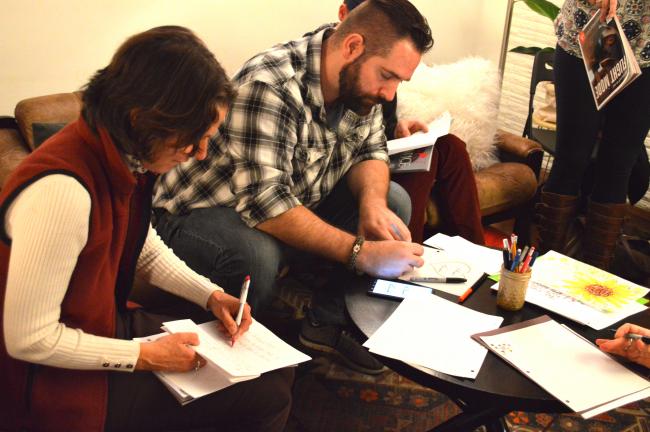 Photos by Lindsay Peyton
Thu, 11/02/2017
Instead of fighting fire with fire, Kerri Gibbard Kline decided to combat hate with love.
Kline learned about an anti-immigration flier circulating around Burien over the weekend.
Created by the group Respect Washington, the note included specific addresses where immigrants live and next to their names, alleged crimes they committed.
"It's an unconscionable act of hatred that could incite real violence," Kline said. "It's unacceptable and not welcome in our community."
On Monday evening, Oct. 30, she launched a letter-writing campaign to send messages of love to the individuals listed on the flier.
A number of Burien residents gathered and wrote notes of support as well as letters of opposition to Respect Washington.
"Let me leverage the ability I have to be a voice and try to do something loving," Kline said. "The community wanted an outlet, and we're just facilitating that."
Shalom Agtarap joined the letter writers. "I jumped on this opportunity, because it came from a loving place – but a love that holds you accountable," she said. "The more awareness we can share among neighbors, the better."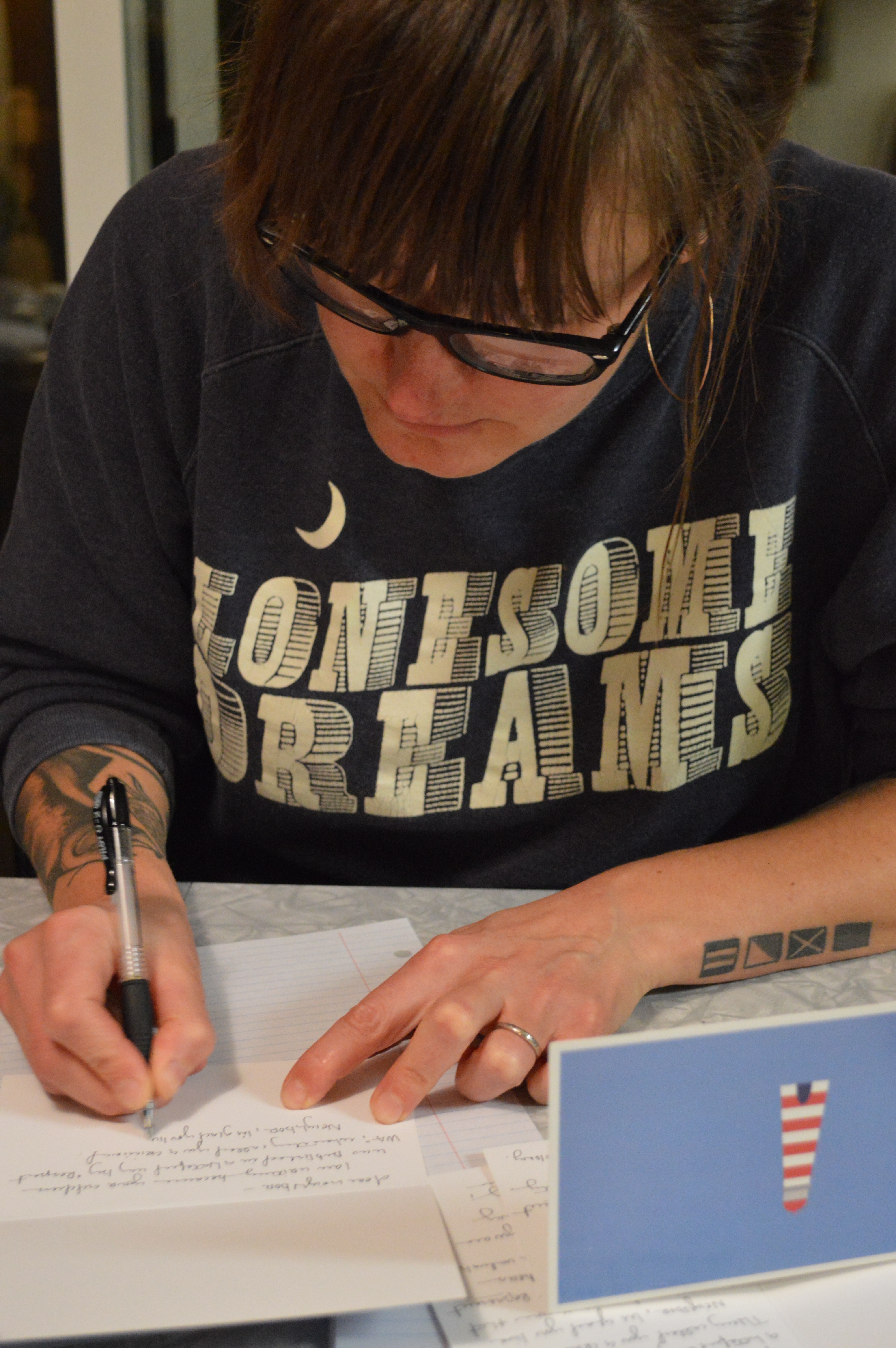 Burien resident Rebecca Dare wrote a pile of letters during the event – and said that she is concerned about city council members who might support the Respect Washington agenda. She encouraged residents to learn about candidates running in the upcoming election.
Peggy Meyer also wrote a large stack of letters. She hopes that the notes offer some comfort to the individuals who were listed in the flier. "I can't make this go away, but I can walk beside them," she said.
Respect Washington has been working to challenge Burien's Ordinance 651, which requires that city staff and law enforcement personnel not inquire about the immigration status or religious affiliation of its residents.
A petition created by the organization attempted to put the Ordinance up for a vote, but courts ruled the measure to be unlawful.
Burien Represent is the group that challenged Respect Washington. Kline and a number of the letter-writing guests are members.
Kline encourages members of the community to continue writing letters in support of immigrant neighbors targeted on the flier.
Burien Represent has offered to deliver letters, which can be dropped off in the collection box outside of Lake Burien Presbyterian Church, 15003 14th Ave SW, Burien, WA 98166.
"It's not too late," Kline said.
For more information about Burien Represent, follow the group on Facebook at www.facebook.com/BurienRepresent.
For more information about Respect Washington, visit www.respectwashington.us.