SeaTac resident Rochelle Allgood needs help to continue helping others
SeaTac resident Rochelle Allgood needs help to continue helping others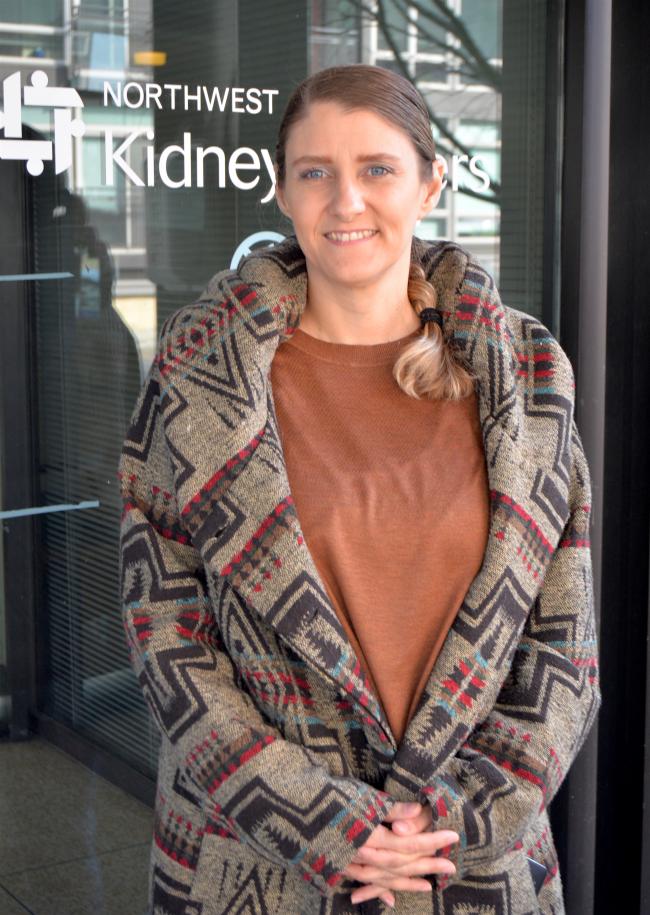 Photo by Lindsay Peyton
Fri, 03/30/2018
SeaTac resident Rochelle Allgood is hoping a generous kidney donor will step up to help her so she can, in turn, return to her mission of assisting others.
"That's my goal," the 43-year old dialysis patient said.
Otherwise, she simply does not have the energy to run a recovery home for adults struggling with addiction.
"It's a lot of work," she said. "It's very rewarding, but it's 24/7. You live with them, and it's constant. My hope is to get back to doing that, if I get a transplant."
Helping addicts get back on their feet is Allgood's calling. In fact, she and her husband Frankie Cortez moved to Seattle to pursue this mission with their church Victory Outreach in 2008.
The couple moved to Ballard, where they lived at and managed a recovery center. When the center relocated to White Center, the family followed suite.
"We were using the home as a tool to save someone," she said. "Seeing someone turn their lives around is the best thing. When they leave the program, they continue to do well, and that's even more rewarding than words can say."
She spent six years at the post, until her health forced her to change course for now.
Allgood was diagnosed with kidney problems at age 12 in her hometown of Spokane. She had experienced numerous bladder infections and went to her doctor to investigate.
She learned that she had a genetic disorder. "My aunt and grandma had it," she said. "I didn't really understand it at the time."
Allgood was told to stay away from drugs, cigarettes and alcohol and to eat a healthy diet. She followed doctor's orders and grew into an active adult.
Still, by the time she turned 32, her kidneys started to decline. When she reached 37, she had constant anemia and lost all of her energy.
"Last year, I started getting nauseous, vomiting, having a foggy head and forgetfulness," Allgood said.
Her doctor recommended dialysis. "He said, 'You're in stage five kidney failure,'" Allgood recalled. "I was pretty much bedridden. I was so tired, so fatigued, so weak. I had no appetite at all."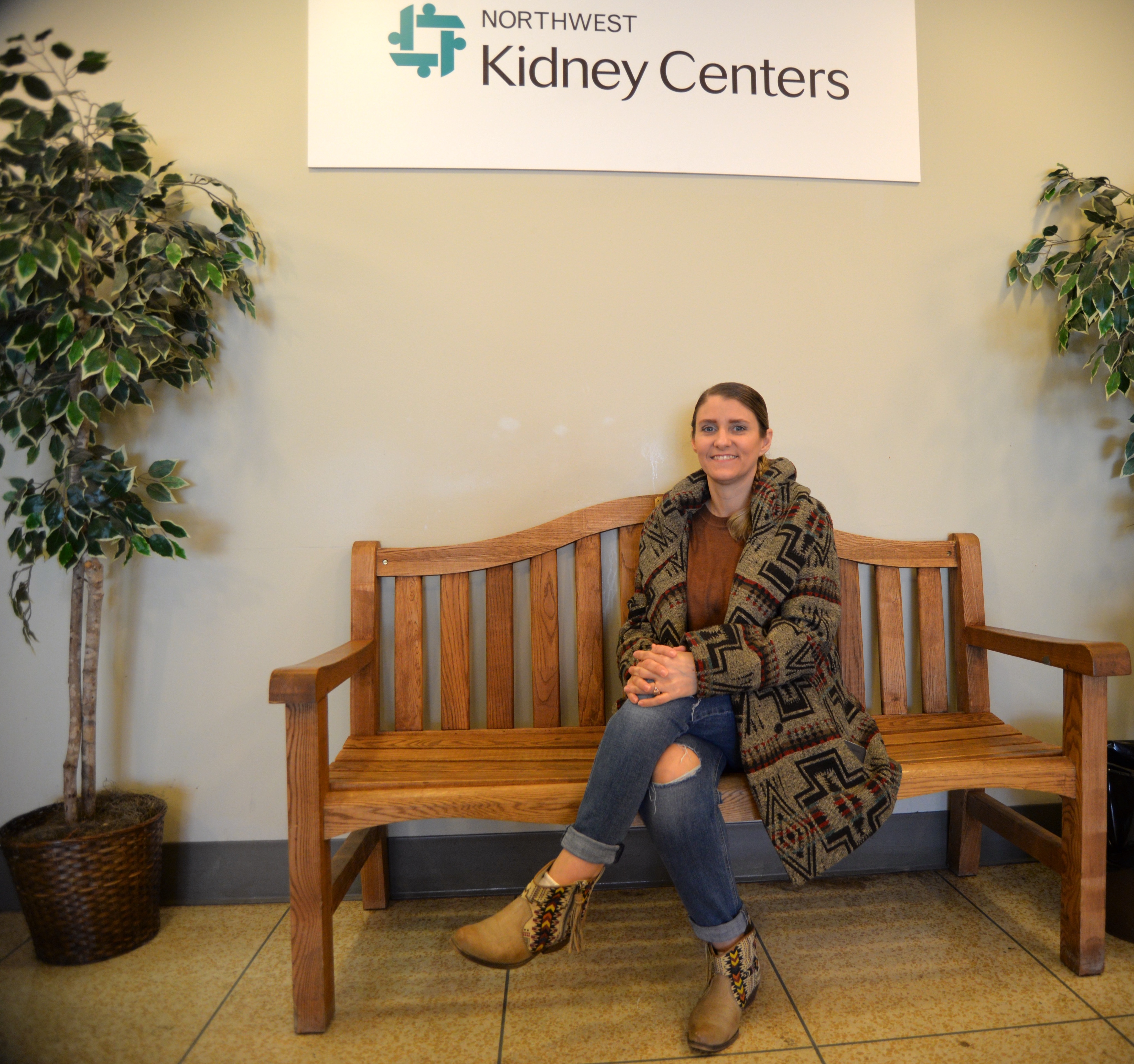 She's been on dialysis for a year now and feels better. She uses peritoneal dialysis, which places a catheter inside part of her abdomen.
"I chose a newer style that's through the stomach and less invasive," she said.
Allgood said that this form of dialysis will continue five to 10 years, before she would have to switch to another system. She has been on the transplant list for a year as well.
Allgood undergoes dialysis at home every day. She was trained by staff at Northwest Kidney Center in SeaTac.
Ever the caregiver, Allgood is staying busy while she is waiting for a transplant. "You just learn to adjust your lifestyle," she said. "I try to have a positive attitude. It's about putting things in perspective. This is just part of my life now."
She recently graduated as a Certified Nursing Assistant and cares for an elderly woman from her church. She is also a licensed childcare provider for her three grandchildren.
In addition, Allgood works as a manager at Century Link Field, taking care of Seahawks and Sounders fans during the games. When she's not at work, she volunteers with her church.
She said that her faith and family have helped her pull through the tough times. She also credits the staff at Northwest Kidney Center for giving her the tools she needs to understand her situation.
Dr. Suzanne Watnick, chief medical officer at Northwest Kidney Center, explained that the number of people on dialysis is high in the U.S. "In this country, there's really an epidemic of kidney disease," she said.
Watnick said that most often the condition is a result of obesity or diabetes. Still, there are cases like Allgood's where genetics have lead to kidney failure.
She said that generally patients wait three to 10 years on a waitlist for a transplant, due to the lack of donations.
"A lot of people die on a transplant list, never getting a kidney," she said. "That's a real travesty. It's a scarce resource and a very precious resource."
Watnick said that research is promising for the production of artificial kidneys and other innovative techniques to combat this issue. For now, Northwest Kidney Center has been a leader in the field since 1967, when it launched the world's first hemodialysis program.
"Our mission is providing quality care and making sure we're participating in research and reaching our patients so they can be empowered," she said.
The center offers free classes for patients at various stages of kidney disease. "Patients can really understand their different options and make sure they're a proactive part of their treatment," Watnick said.
For more information, visit www.nwkidney.org/living-with-kidney-disease/classes/.