Darci Carlson record release party at Drunky Two Shoes BBQ April 20
Darci Carlson record release party at Drunky Two Shoes BBQ April 20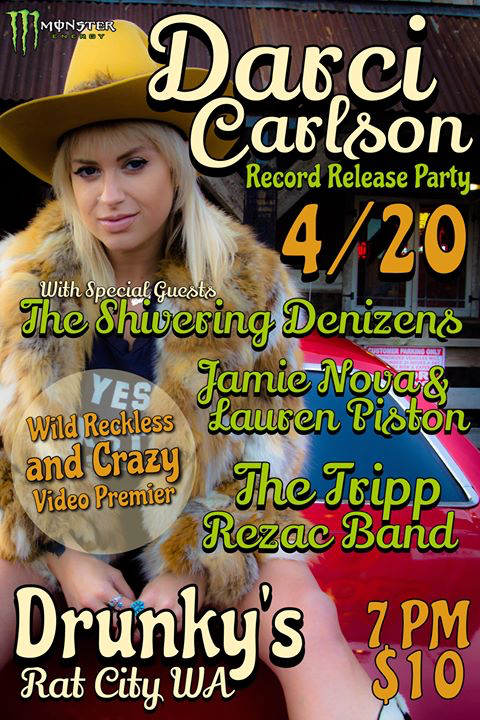 Sat, 03/31/2018
West Seattle's very own Ameripolitan Music Awards Winner is releasing a new album and is throwing a big ol party in her hometown at Drunkys BBQ in beautiful Rat City 4/20 at 7pm on the backyard stage!
There are multiple local acts including The Shivering Denizens, Jamie Nova and Lauren Piston, as well as The Tripp Rezac Band! It's $10 and goes all night.
It's gonna be a jumpin night!