Burien introduces candidates for city's next police chief post
Burien introduces candidates for city's next police chief post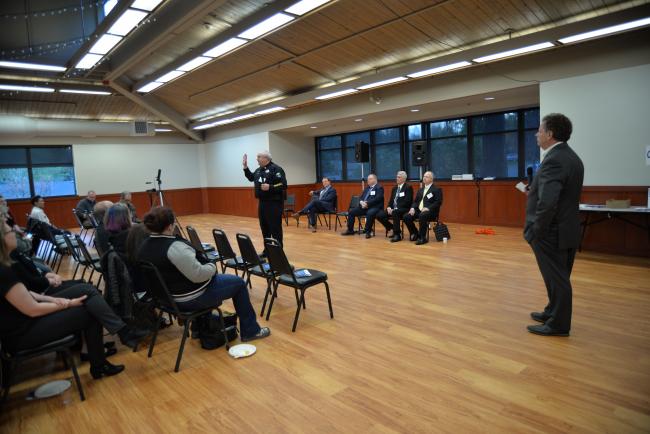 Photos by Lindsay Peyton
Fri, 04/13/2018
Burien residents had a chance to interview the candidates for the city's next police chief during a recent meet and greet held at the community center.
The City of Burien hosted the event on Thursday, April 12. Audience members were invited to write their questions on notecards.
Then, city manager Brian Wilson selected questions for each candidate. At the end of the Q and A, an open house provided individuals an opportunity for further conversation with candidates.
"We have a bright future in Burien, and we're excited for you guys to be a part of that," Wilson said.
There are five officers vying for the position: Theodore Boe, Donald P. Davis, Bryan R. Howard, Troy Olmsted and Gregory A. Thomas. All of the candidates currently serve as captains with King County Sheriff's Office.
The officers started the event by making quick introductions.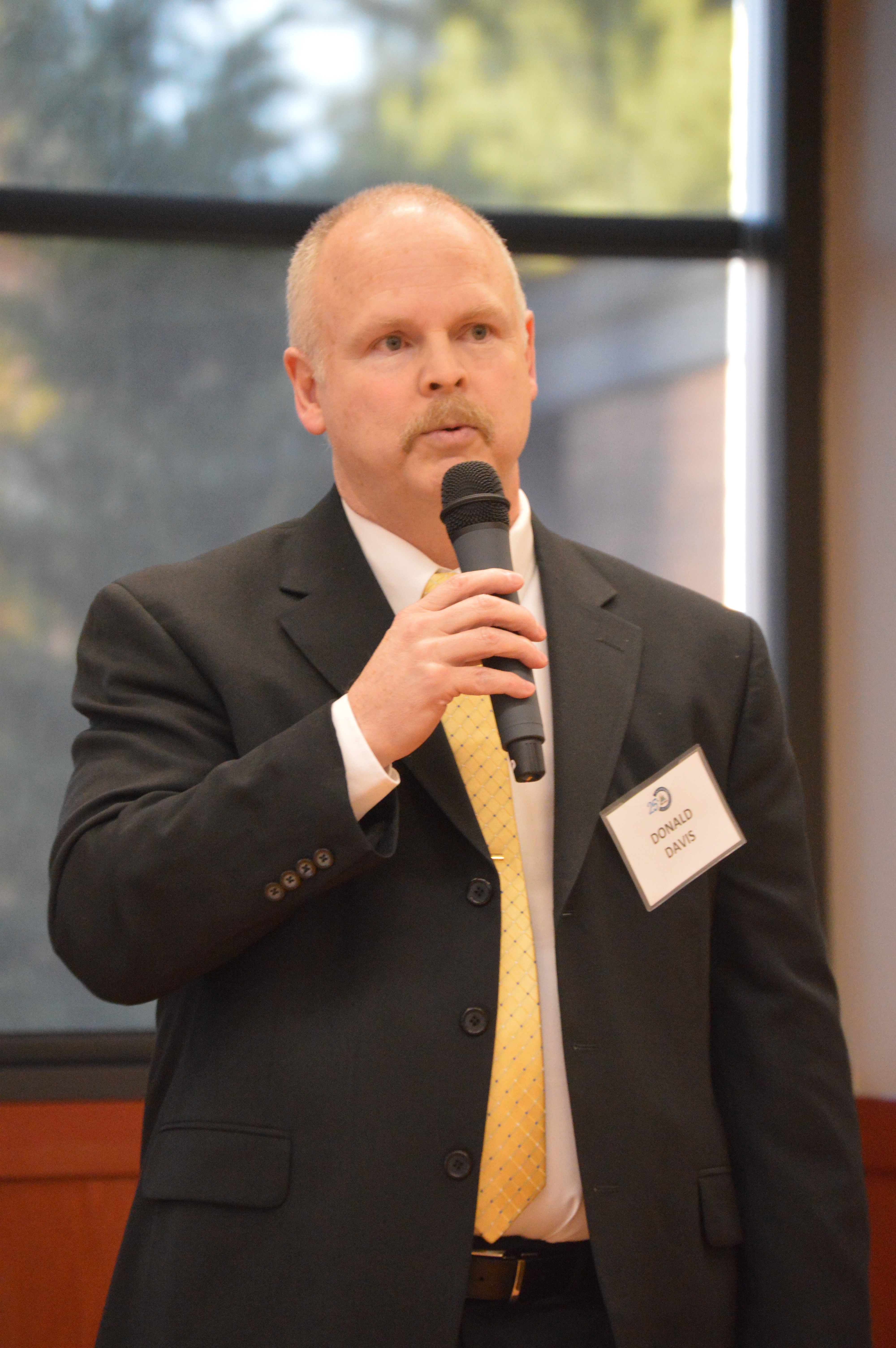 Davis has 25 years of experience, working in field operations and training, as well as supervisory and administrative assignments. He has lived in the area since 1979. "I started my career out here in Burien," he said. "My career took different turns and detours, but here I am. I'm ready to come back."
Davis said training and teaching new officers has been a career highlight. "That is my calling in life," he said. "That's in my DNA."
He said that a police chief should be actively engaged with residents. "They need to be pulse of the community," he said.
In addition, he wants to build a more diverse police force.
"I'm in this because I enjoy the area, I enjoy the city, I want to be a part of it," he said. "I wouldn't be here if I didn't think I could make a difference."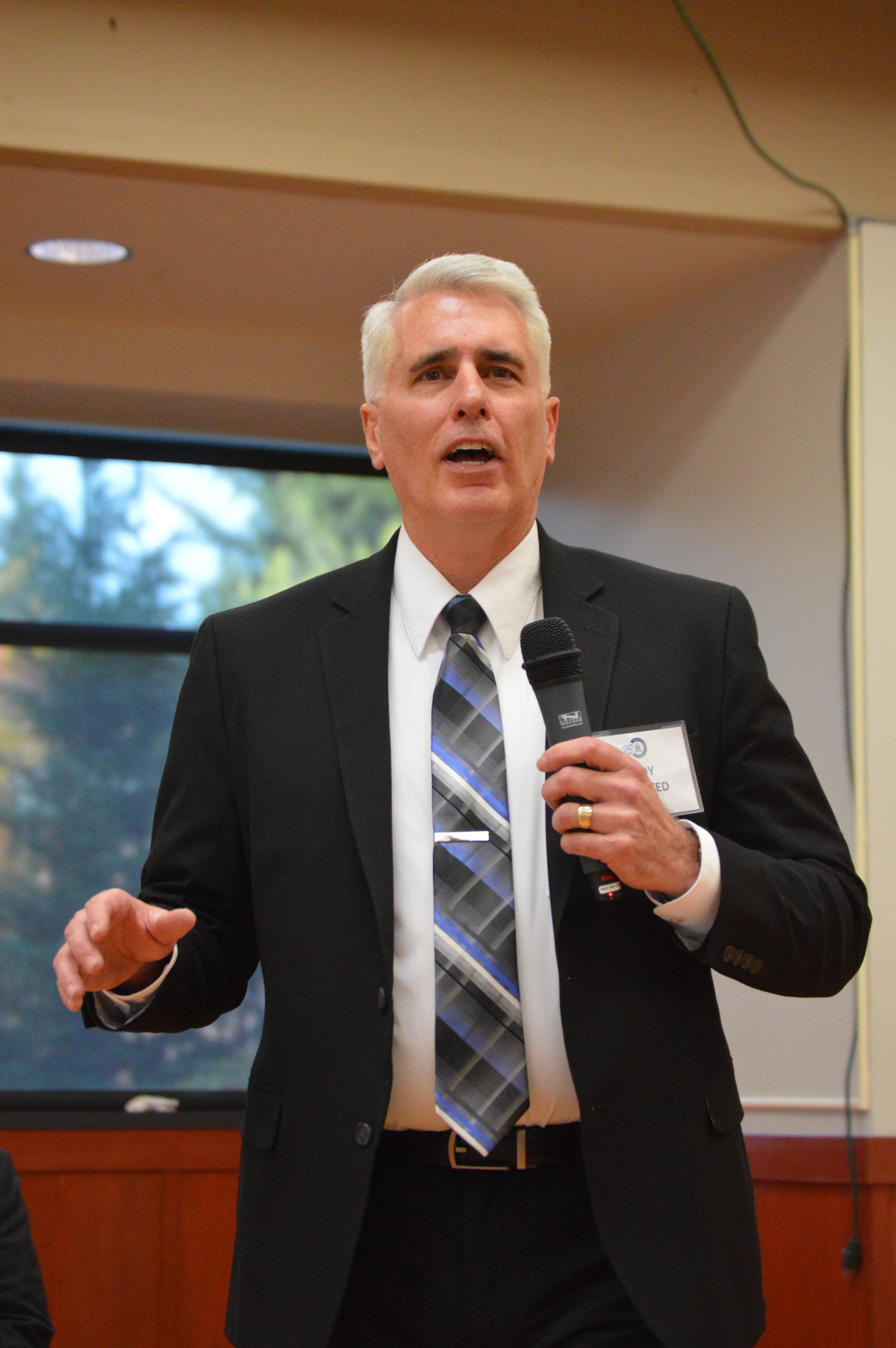 Olmsted has 29 years of experience serving the public in law enforcement, including almost 21 years with the King County Sherriff's Office. He said that his time working in community relations and internal investigations positions gives him a unique perspective.
"The voice of the community makes a difference," he said. "I'm willing to stand there with you."
Olmsted also worked as a firefighter and served in the Air Force. He started his career in law enforcement as a deputy sheriff in Arizona, before moving back to his home state of Washington.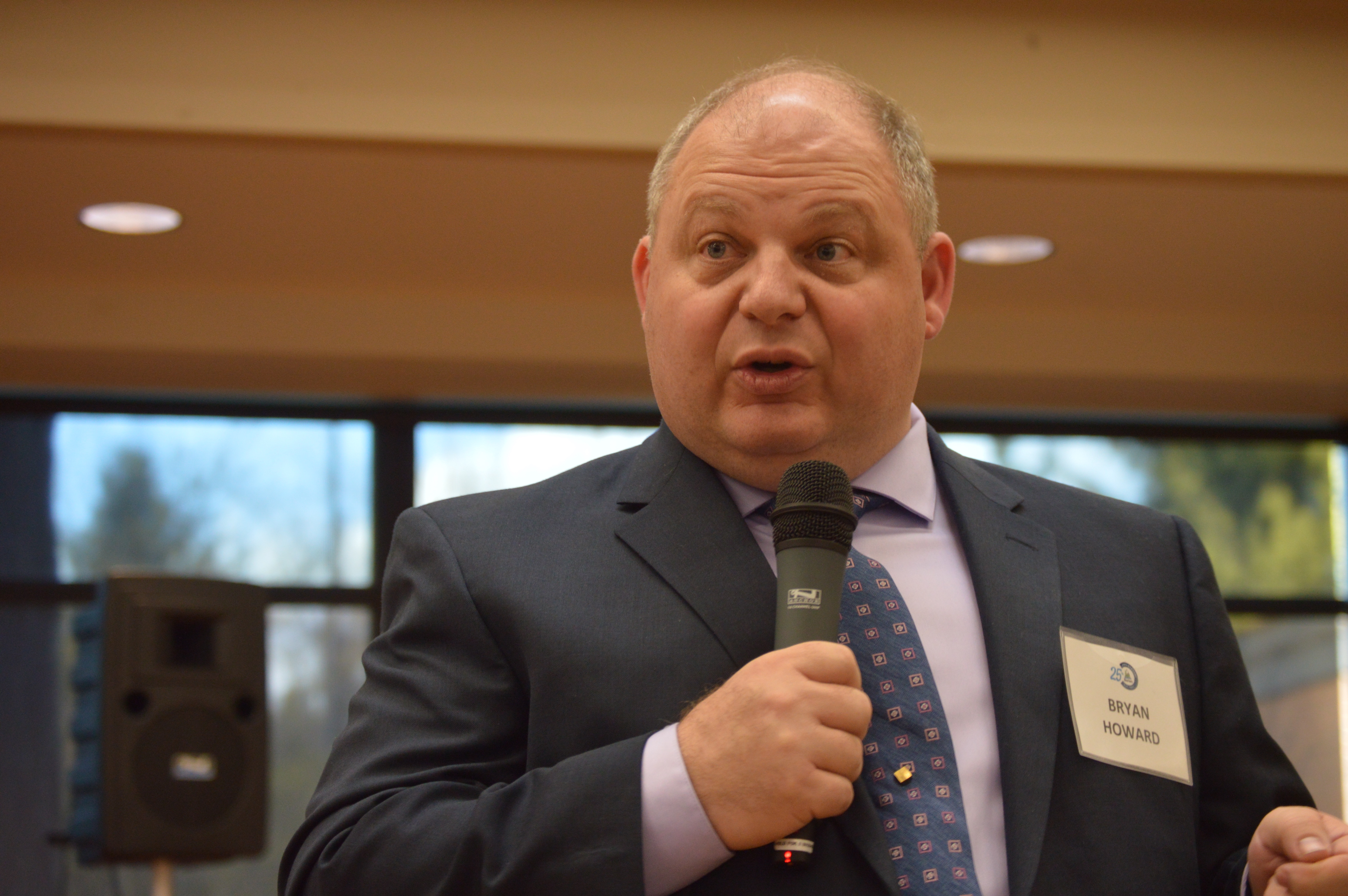 Howard has 26 years' experience in public service with more than 15 years in management positions with the King County Sheriff's office. He was recently promoted to major and Burien precinct commander, assuming the position formerly held by newly elected King County Sheriff Mitzi Johanknecht. He was the Burien Captain, serving as assistant police chief, from 2014 to 2017.
Mentoring and guiding officers is a favorite aspect of his job. He also serves as an instructor at Highline College in the Faculty, Law and Justice Program, as well as North Seattle College's Emergency Technician Program.
"Serving the community should be the first and foremost priority for the next chief," he said.
Howard said that if appointed, his top goal will be to actively engage the community.
"Get out of the car, walk from business to business, and build up positive contacts, so there's trust," he said. "Police officers need to be putting more miles in with their feet than with their car. It's imperative. If you meet me when you call 911, I've failed. That relationship needs to be built ahead of time."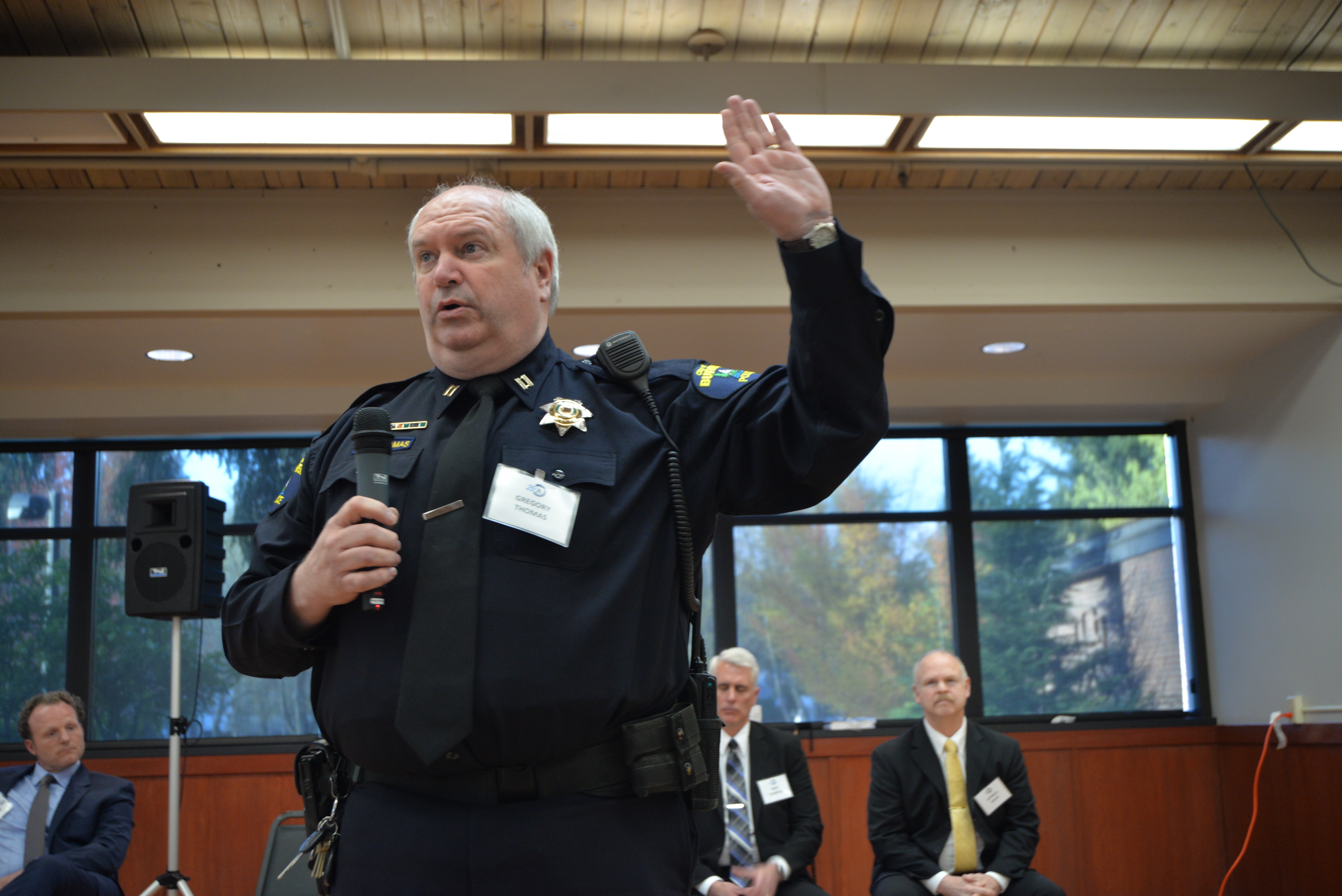 Thomas has more than 35 years with the King County Sherriff's Office and spent much of that time in Burien. "I was here before it was a city," he said.
Thomas added that he is an Eagle Scout advisor and makes the safety of youth a top priority. "What can I do as chief to make sure you have a long, happy and productive life," he said.
Thomas said that while Burien faces some challenges, but he believes that, by banding together, the community will find solutions. "We need to bring out our creativity to do that," he said.
He also hopes to build closer relationships with city officials and increase communication.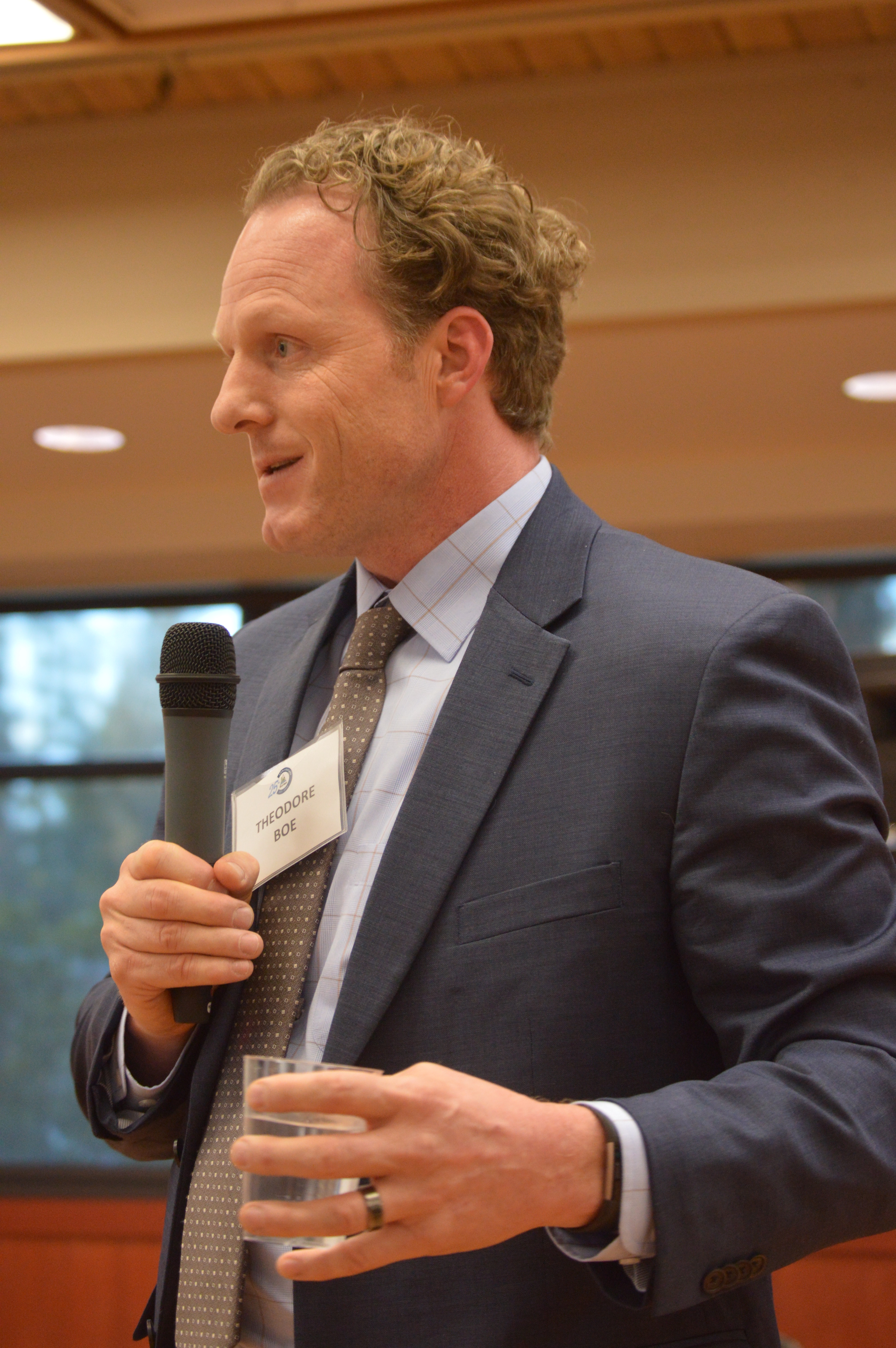 Boe has 18 years' experience serving the public with the King County Sheriff's Office. He believes that building relationships is key.
"Police need to stop standing across the road and start standing with the community when it comes to dealing with issues," he said. "We need to quit having barriers."
Boe vowed to work against discrimination and implicit bias in the police department. "It's imperative that we start these discussions," he said.
He wants community members to have a role in the recruiting of officers and believes that could help diversify the force. "You should have a say in who your officers are, not just have them show up at your door," he said.
He also stressed the value of engaging with the community and training officers to de-escalate in stressful situations. "Most of the time, we're dealing with a good person on a bad day," he said. "We have to slow down and look at that."
Burien's city manager is responsible for selecting the new police chief and does not have a timeline for when he will release a final decision.
This event was the final in a series of community conversations with officers. The city also posted an online survey to gather input from area residents.
He will be considering the advice of citizens, council members and city stakeholders, before making his selection for the next police chief.
For more information about Burien's Police Department, visit www.burienwa.gov.