Foster shuts down Evergreen soccer
Foster shuts down Evergreen soccer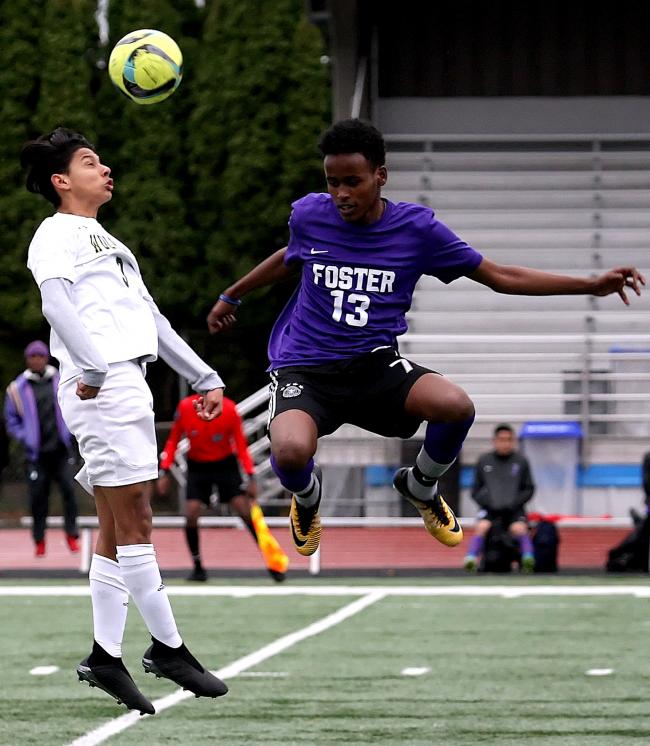 Sat, 04/14/2018
By Tim Clinton
SPORTS EDITOR
Foster felled Evergreen by a 1-0 score in the first game of a boys soccer doubleheader played at Highline Memorial Stadium on Friday.
The shutout win for the Bulldogs was followed by another South Puget Sound League matchup in which the host Tyee Totems took a 4-1 loss to Orting.
Highline's Pirates, meanwhile, found success on the road in another South Puget Sound League game that night.
The Pirates journeyed to Eatonville and prevailed over the Cruisers by a 4-1 margin.
The Metro League was off in soccer this week because of spring break.
Mount Rainier was a 2-1 winner over Kentlake in a North Puget Sound League match on Wednesday.