Brittany McPhee makes her debut with the Seattle Storm
Brittany McPhee makes her debut with the Seattle Storm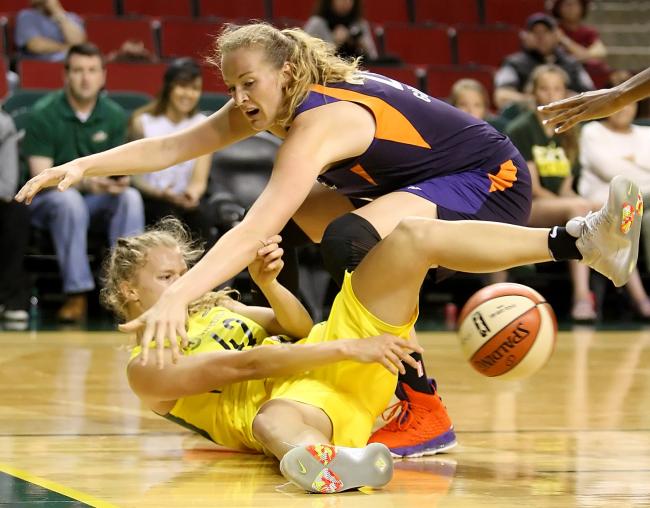 Tue, 05/08/2018
By Gerardo Bolong
CONTRIBUTING WRITER
Former Mt. Rainier High School and Stanford University basketball standout Brittany McPhee made her WNBA free agent debut in an exciting 73-69 Seattle Storm preseason victory against the Phoenix Mercury at Key Arena in a noon tip off on Tues., May 8.
The six-foot guard entered the game with 10.9 second left in the first quarter and continued in the line up until 5:17 was left in the second quarter.
Wearing jersey No. 42, the former Ram star did not put up a shot while collecting two rebounds, one offensive and one defensive while demonstrating strong desire and hustle in chasing down balls or screening out defenders.
"It was good be out there and get to play," she said. 
Furthering her career, as one might imagine, involves stepping the skill level one more time, especially against seasoned pros.
"They're just so much faster and stronger in multiple ways." she explained. "I just want to continue improving and learning with great players and great coaches."
As she attempts to earn a full-time spot on a truly competitive Storm roster, she maintains a strong mind set as she works closely with the other players.
"I just want to keep making use of each opportunity," she concluded.