Bears batter Redmond, 12-5
Bears batter Redmond, 12-5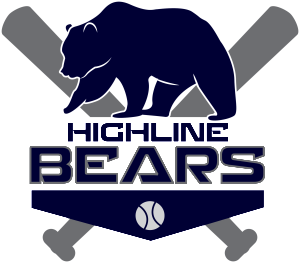 Sat, 06/16/2018
By Tim Clinton
SPORTS EDITOR
Highline's Bears broke into the win column in a big way Saturday, blasting the Redmond Dudes by a 12-5 score in a Pacific International League semiprofessional baseball game played at Mel Olson Stadium at Steve Cox Memorial Park in White Center.
Cameron Jenkins recorded nine strikeouts on the mound for the Bears, whose hitters backed him up with a nine-run rally in the sixth inning. Andrew Ellingson struck out two in the ninth inning to wrap up the game.
The game was also the Bears' first ever bobblehead night, with the first 200 fans receiving a Buntley the Bear bobblehead.
Next up for Highline is an 8:30 p.m. visit to the Dudes at Hartman Park in Redmond on Sunday ahead of a 6:30 p.m. game against the same team on the same field Monday.
The Bears go to Fall City Park to play the Northwest Honkers at 5:35 p.m. Tuesday and drop in on the Seattle Studs at 5:35 p.m. Wednesday before hosting them at 7:05 p.m. Thursday. The Beyond Baseball squad visits the Bears at the same time Friday.