Highline Bears drop three on the road
Highline Bears drop three on the road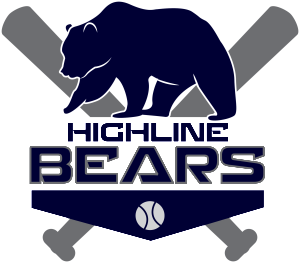 Wed, 06/20/2018
By Tim Clinton
SPORTS EDITOR
Highline's Bears have had a rough time on the road this week.
The semiprofessional baseball squad dropped a 4-1 decision to the Seattle Studs at the University of Puget Sound in Tacoma on Wednesday on the heels of a 4-3 loss to the Northwest Honkers in Fall City on Tuesday.
The Bears took an 8-2 loss to the Redmond Dudes at Hartman Park on Monday.
But Highline comes home to Mel Olson Stadium at Steve Cox Memorial Park in White Center for its next two games.
Highline hosts the Studs at 7:05 p.m. Thursday and Beyond Baseball at the same time Friday.
The Bears were 12-5 winners over Redmond in their last home game Saturday.