SeaTac Marriott Residence Inn celebrates with a stylish grand opening
SeaTac Marriott Residence Inn celebrates with a stylish grand opening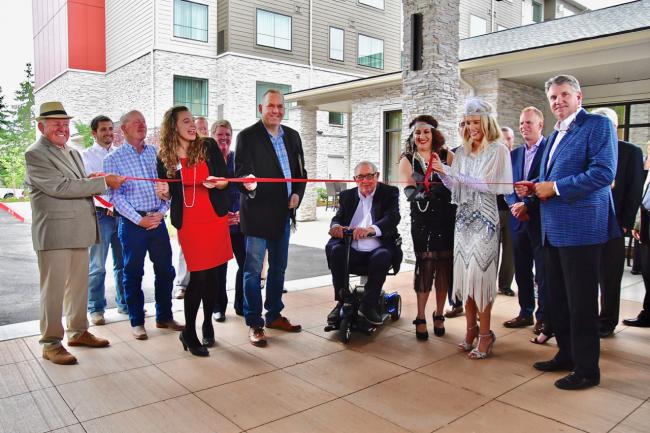 Fri, 06/29/2018
The Residence Inn by Marriott Seattle SeaTac Airport located at 19608 International Boulevard, celebrated their Grand Opening yesterday, June 28th, in a fun unique way.  The Grand Opening event immersed guests in a 1920's flare with a live band, hors d'oeuvres, and scavenger hunt style tour of the hotel. 
The 170 all-suite hotel opened it's doors on May 9th, 2018 and has been able to provide an extended stay option for guests that are on the road for extended periods. Guests can enjoy a wide variety of breakfast combinations from the hot breakfast buffet included, as well as a cocktail at the cozy bar and all the amenities such as a guest laundry room, large fitness center, and fully equipped kitchenettes in the suites.
This unique lakeside hotel, It's on the shore of Angle Lake, allows it's guests to enjoy the convenient location of being 2.4 miles from the Seattle-Tacoma International Airport and being able to enjoy the views of the Pacific Northwest.  The rooftop deck provides the guests a chance to relax while overlooking the lake and on a nice clear day Mount Rainier.