Window into the art world: Burien offers unique gallery experience
Window into the art world: Burien offers unique gallery experience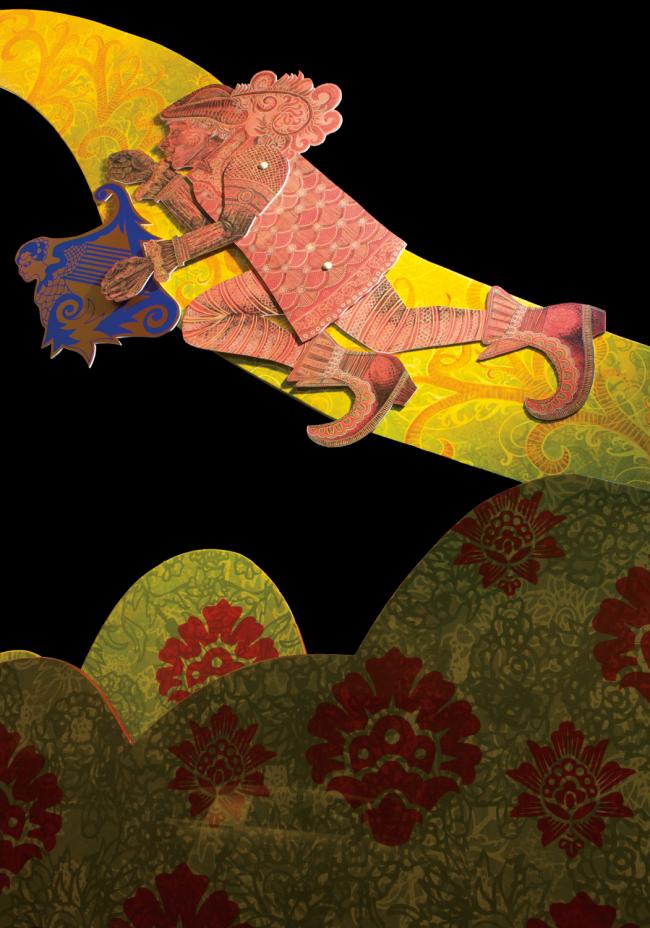 Mon, 07/16/2018
By Lindsay Peyton
Burien invites residents and guests a chance to discover a masterpiece here and an art installation there.
The city's art windows can be found in its central Town Square—at the Maverick Apartments, on the corner of 6th and 150th SW, and Merrill Gardens Senior Living, on 4th Ave SW between 150th St. and 151st St.
Alisa Savage, arts coordinator for the City of Burien, curates the displays. She took on the project late last year and selected artists with work that suited the window-scapes.
"I was super excited to be able to display artwork in such unique spaces," Savage said. "And these big giant windows are great exposure for the artists."
In July, two new artists put their work on display. Tory Franklin's exhibit "Remnant Reweaving" is up at the Maverick, and Heather Danso's "Facets" is in the windows at Merrill Gardens.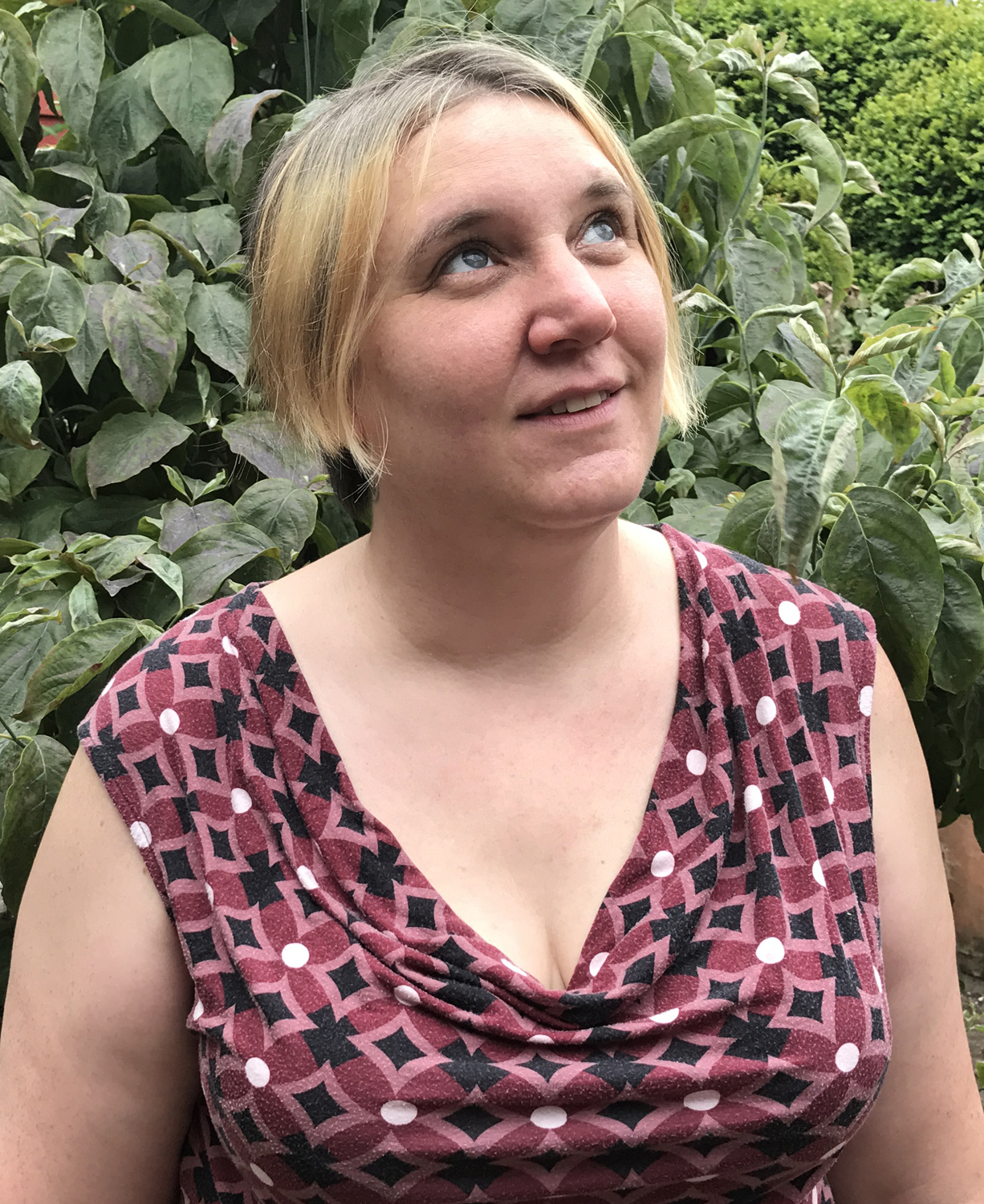 Tory Franklin
Franklin is showcasing a series of fanciful puppets she created between 2010 and 2014. She received her bachelor of fine arts from Cornish College of Arts in 2000 and her master of fine arts from Rutgers University in 2007.
After finishing graduate school, she was inspired to go back to her roots as an artist.
"I was wondering, 'Why did I start making art?' And it all came back to these gorgeously illustrated children's books my grandparents got for me," Franklin recalled. "That's what made me want to start making things."
Franklin's narrative installations are widely exhibited in Seattle, from the VERA Project and Spaceworks Tacoma to McCaw Hall and Gallery 4Culture.
Her focus is on folk tales and kinetic work, using cut vinyl, screen print, digital print and computer assisted cutting, as well as hand work and constructed set pieces.
"I just make cool stories," she said.
Franklin will also be part of Burien's Arts-A-Glow Lantern Festival and Procession in September.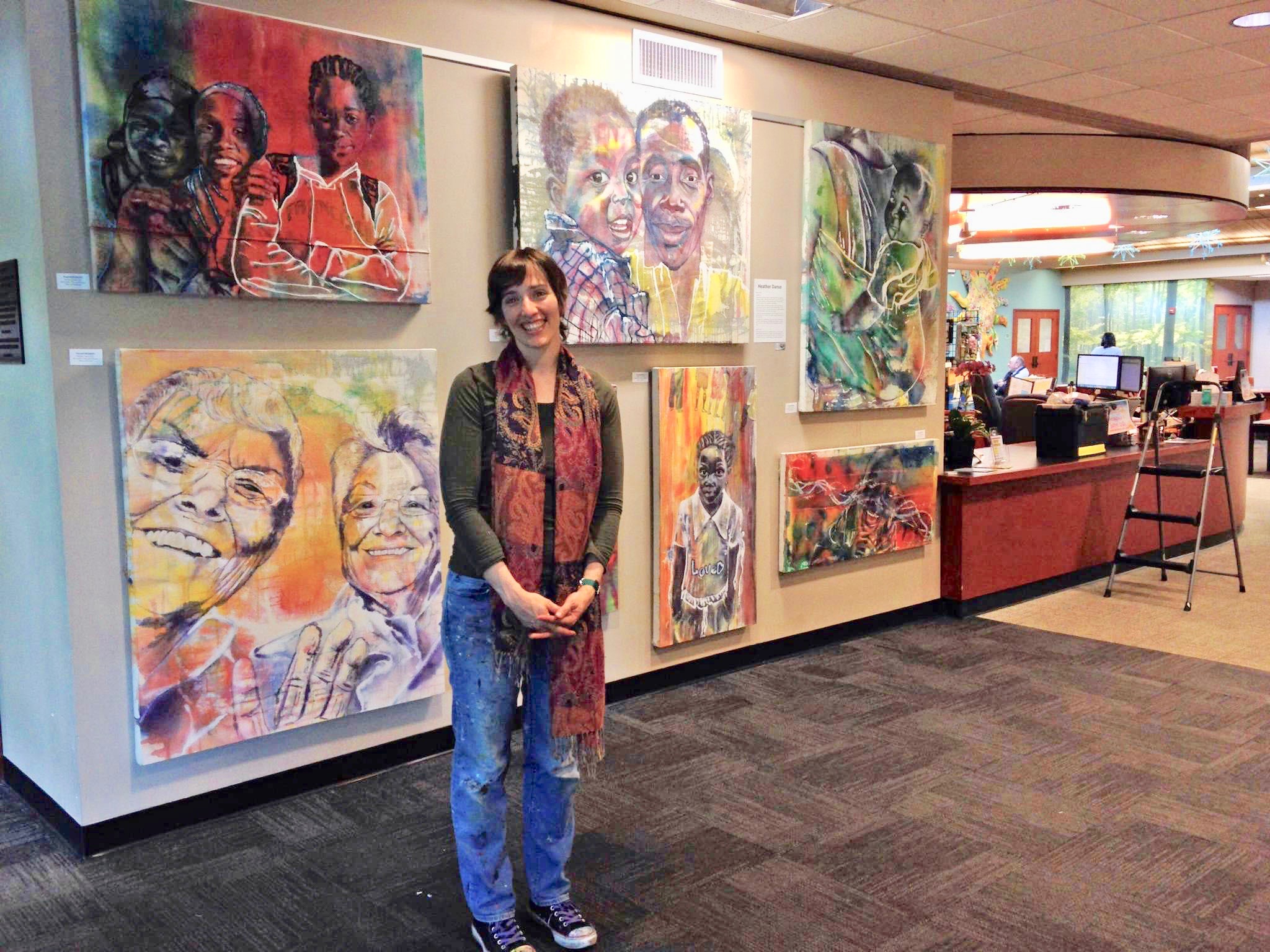 Heather Danso
In Danso's window, samples of her various styles are on view. She works in acrylic, printmaking and mixed media, creating whimsical abstracts and portraits.
She is also a yoga teacher and a website designer.A former dancer and high school teacher, Danso dove into art in 2015 and wanted to share positive feelings through her creations.
"There are so many difficult things that I've faced and that everyone faces, and I felt it important to practice joy and spread healing," she said.
Danso drew inspiration from revisiting old photos and from creating abstract conversations on her canvas.
"I put something down and see what happens," she said. "It's give and take, and there's room for things to go in a way that I don't expect."
Her painting method is playful and fun, and she hopes viewers pick up on that when they see her work.
"They're there to cheer people up," Danso said.
She was contacted to showcase her work in Burien's downtown windows after she had an exhibit in the city's community center last year.
"It was such a beautiful opportunity," she said. "This is a fantastic space."
Art will be on display in the spaces for three-month intervals. Danso and Franklin's works will be up through September.
For more information about the City of Burien, visit https://burienwa.gov.
For more information about Heather Danso, visit www.winddancemotion.com.
For more information about Tory Franklin, visit www.folktalefabrications.com.