Sportswatch; Sports events worth keeping an eye on
Sportswatch; Sports events worth keeping an eye on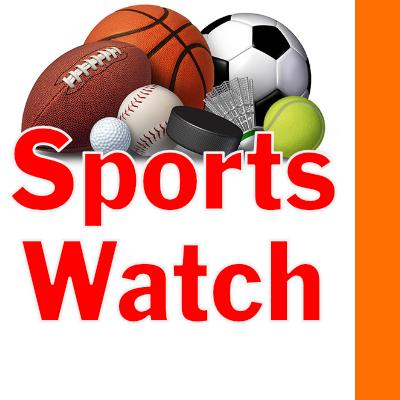 Sun, 08/05/2018
By Tim Clinton
SPORTS EDITOR
Baseball
Little League
West Seattle's Major Little League all-star team is in San Bernardino, Calif. this week participating in the Western Regional tournament. The games can be streamed on ESPN Plus online. They offer a seven day free trial. West Seattle lost to Idaho in the first round 16-6 on Sunday.
Swimming
All-City meet
The annual All-City meet for the Seattle Summer Swim League takes place starting at 4 p.m. Tuesday at the Olympic View pool.
Semipro
Highline Bears
Highline will wrap up its semiprofessional baseball season this week.
The Bears visit Port Angeles for a 6:35 p.m. game Tuesday before coming home to Mel Olson Stadium at Steve Cox Memorial Park in White Center to take on Gresham, Ore. at 7:05 p.m. Friday and Saturday.
Pros
Mariners
Seattle is in Oakland for key American League West action against the A's at 7:05 p.m. Monday and Tuesday and at 12:35 p.m. Wednesday.
The Mariners will take Thursday off to come home to Safeco Field to play the Los Angeles Dodgers at 7:10 p.m. Friday and Saturday and at 1:10 p.m. Sunday.
Mariners games are carried on ROOT Sports cable television.
Seahawks
Seattle opens its preseason Thursday by hosting the Indianapolis Colts for a 7 p.m. game at CenturyLink Field.
Channel 13 will televise the action live.
Sounders
Seattle hosts Dallas for a 7 p.m. Major League Soccer match at CenturyLink Field on Sunday.
The action will be shown on FS1.
Storm
Seattle's women's basketball team is in New York for an 8 a.m. game Monday before dropping in on Indiana at 4 p.m. Tuesday, on Washington at 8:30 a.m. Thursday and on Minnesota at 4 p.m. Sunday.
Seattle plays a 12:30 p.m. women's soccer match at Utah on Saturday that will be shown on the Lifetime network.
Rainiers
Tacoma is at home at Cheney Stadium playing the Colorado Springs Sky Sox at 7:05 p.m. Monday and at 11:35 a.m. Tuesday before going on the road to play the Salt Lake City Bees at 6:05 p.m. Thursday and Friday, 5:35 p.m. Saturday and 5:05 p.m. Sunday.
Emerald Downs
The Auburn horse racing oval is open for action at 6:30 p.m. Friday, 5 p.m. Saturday and 2 p.m. Sunday.