Nightingale: A Musical Regarding the Life & Passion of Miss Florence Nightingale
Nightingale: A Musical Regarding the Life & Passion of Miss Florence Nightingale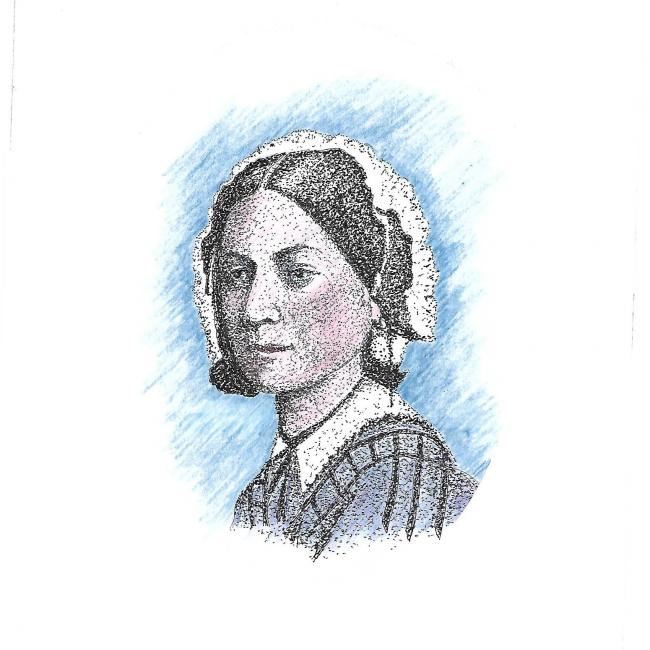 Thu, 08/30/2018
As Florence Nightingale's bicentennial approaches in 2020, nursing and healthcare communities will be gearing up for the celebration.
HEARTS' professional theatrical troupe will perform a new musical about the founder of the nursing profession at nursing schools, conferences and organizations, healthcare institutions, and other organizations in the Puget Sound Region of Washington State.  This musical dramatization will inspire nurse leaders with the story of an amazing role model and educate the public about an important and fascinating part of healthcare history.  Organizations that host performances can use it as a springboard for a celebration of their own nursing/healthcare communities.
Sunday, September 23, 2018, 3pm

Admiral Congregational UCC

4320 SW Hill St., Seattle, WA 98116

$15 donation at the door

This performance will include an audience feedback session following the show.

 
Sunday, September 30, 2018, 3pm

Providence Mount St. Vincent

4831 35th Ave SW, Seattle, WA 98126

No charge

This performance will include a Providence Nurse Recognition reception following the show.

 
Performances will be in a staged reading format and are sponsored by HEARTS: Health & Arts in collaboration with Admiral UCC and Providence Mt. Saint Vincent. 
Nightingale brings Florence Nightingale's story to life with original music and scenes that make her image relevant for modern audiences, inspires nurses with a powerful role model, and dramatizes a crucial part of nursing history.  HEARTS will take this musical to nursing organizations and healthcare institutions in 2019 & 2020.
For more information: http://HeartsHealthArts.org/Nightingale-musical/
Comments
by Pamela Gerke, directed by Rachel Rene
Sponsored by the Washington State Nurses Association
Saturday, February 23, 7:00pm
Admiral Congregational United Church of Christ
4320 SW Hill St., Seattle, WA 98116
Tickets: $20 / $15 Students and Seniors, available at the door
Doors open at 6:30pm
For more information: http://admiralchurch.org/
OTHER PERFORMANCES of Nightingale:
Friday, February 22, 7:30pm
Everett Community College, Baker Hall, Room 120
Doors open at 7pm, suggested donation at the door
For more information: info@heartshealtharts.org
Friday, March 1, 7:30pm
University of Washington, Bothell, Discovery Hall
Free of charge, pay to park
Saturday, March 2, 8pm
27th Annual Women of Wisdom Conference, held at North Seattle College
To purchase tickets and for information:
https://www.womenofwisdom.org/2019conferenceschedule.html
Also see:
Add new comment