Keeping Track: Where area sports stars meet their future
Keeping Track: Where area sports stars meet their future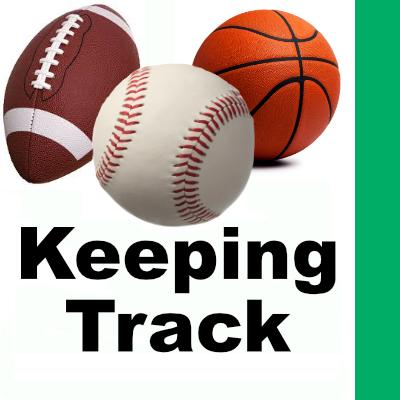 Tue, 09/25/2018
By Tim Clinton
SPORTS EDITOR
West Seattle's Pryor in Idaho
West Seattle graduate Nate Pryor is going to play basketball for the North Idaho College Cardinals in Coeur d'Alene this winter after being originally recruited by the University of Washington but not being on the roster there last year. The Cardinals are the defending NWAC champions.
McPherson playing libero at UW
West Seattle resident and Kennedy Catholic graduate Shayne McPherson is playing the libero position in her junior season with the University of Washington women's volleyball team.
McPherson has 184 digs so far over 12 matches with 10 service aces. She also has 45 assists to already have more than each of her first two entire seasons.
Thompson tried out for Titans
Kennedy Catholic graduate Jason Thompson spent the National Football League preseason trying out for the Tennessee Titans as a safety, but was cut.
Thompson played quarterback at Kennedy and for one season at the University of Wyoming, where he completed 27 of 52 passes for 222 yards with one touchdown and one interception in 2012.
He sat out 2013 before going to the University of Utah and switching to the defensive side of the ball for 2014, 2015 and 2016. He made only one appearance at quarterback for the Utes in 2014.
Kelemete in starting role
Evergreen graduate Senio Kelemete is the starting regular season left guard thus far this season for the Houston Texans of the NFL.
Madison rights retained
Kennedy and Washington State University graduate Cole Madison still wants to play for the Green Bay Packers and they want him to play for them, but he is sitting out this season for personal reasons.
The Packers will still have his rights next year.
Brigham makes MLB debut
Thomas Jefferson and University of Washington graduate Jeff Brigham made his Major League Baseball debut Sept. 2 with the Miami Marlins.
The 26-year-old was originally drafted by the Los Angeles Dodgers in the fourth round of the MLB amateur draft in June of 2014.
Brigham gave up three runs in three innings in his Sept. 2 start and took the loss in a 6-1 game against the Toronto Blue Jays.
Brigham played for the Class AAA New Orleans Baby Cakes since July 15 after throwing for the AA Jacksonville Jumbo Shrimp.
Brigham had a 5-2 record with a 3.44 earned run average in 52.1 innings with 48 strikeouts for the Baby Cakes, after going 4-1, 1.18 with 41 strikeouts in 38 innings for the Jumbo Shrimp.
Brigham is 0-3, 5.84 for the Marlins with 10 strikeouts in 12.1 innings pitched. He is hitting 1-for-3 for a .333 average with one run scored for the National League team.
Barnette shut down for year
Thomas Jefferson and Arizona State University graduate Tony Barnette was officially shut down for the season Sept. 14 and is still on the 60-day disabled list for the Texas Rangers.
Barnette is battling a right lat strain.
He was 2-0 with a 2.39 ERA over 22 games and 26.1 innings of work when he went on the DL. He struck out 26.
Keone Kela has 2.93 ERA
Chief Sealth graduate Keone Kela has an 0-1 record with a 2.93 ERA since his July 31 trade from the Texas Rangers to the Pittsburgh Pirates.
Kela has thrown 15.1 innings in 16 games for the Pirates, striking out 22.
Mann finishes his season
Mount Rainier graduate Brandon Mann has finished his season in the Texas Rangers organization.
Mann went 4-1, 2.41 for the Class AAA Round Rock Express with 45 strikeouts in 52.1 innings over 36 games.
Earlier in the year he made his MLB debut with the Rangers at the age of 33.
Pelogi leading Western
Federal Way graduate Gabriela Pelogi leads the Western Washington University women's soccer team in points scored, drilling in 15 goals and racking up six assists.
Schaefer with Viking men
Kennedy graduate Ryan Schaefer has played in four games so far for the Western Washington University men's soccer team. He has no goals or assists.
Highline has seven area grads
This fall's Highline College men's soccer team includes seven area graduates, all of whom are freshmen.
Alex Weaver is a goalkeeper from Mount Rainier and Daniel Gomez a goalkeeper from Federal Way, while defender Gaoussou Doucoure and forward Haile Adane both came from Tyee.
Two Foster graduates are on the team in forward Desire Katameya and midfielder Mohamed Duntow, and midfielder Skyler Roehr comes from Thomas Jefferson.
Please contact us at sports@robinsonnews.com if you have any information for Keeping Track.