Seattle Chinese Garden Kite Festival set to fly June 22
Seattle Chinese Garden Kite Festival set to fly June 22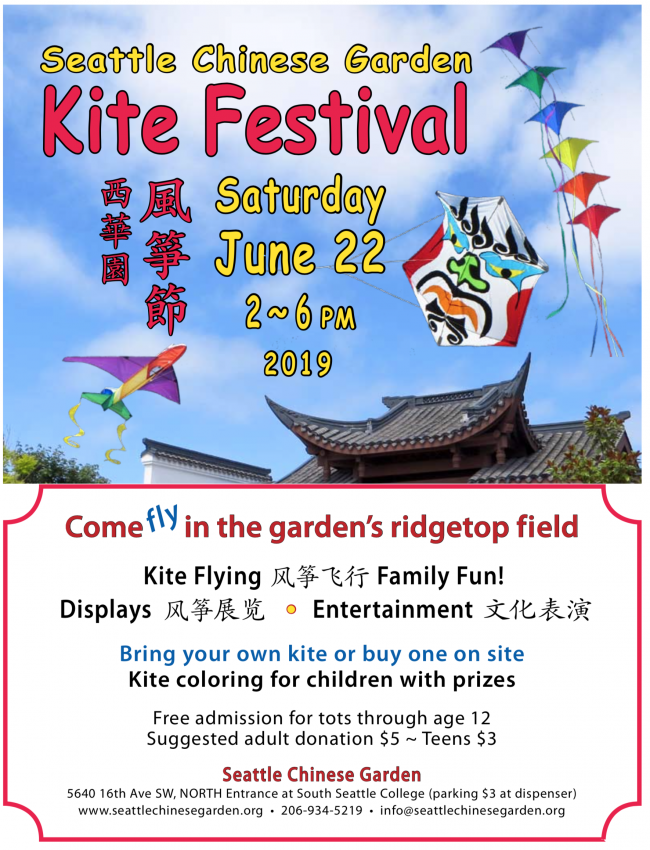 Mon, 06/17/2019
Festival fun includes kite flying for all ages and skill levels, plus kite coloring for children.
Bring your own kite or buy one at the festival.
The afternoon includes cultural entertainment — dance and music — at 3 pm. Free admission for tots through age 17.
Suggested adult donation $5.  
LOCATION: Seattle Chinese Garden,5640 16th Ave SW,  north entrance at South Seattle College (parking $3). 
www.seattlechinesegarden.org  / 206-934-5219  /  info@seattlechinesegarden.org