West Seattle Garden Tour will delight and amaze June 23
West Seattle Garden Tour will delight and amaze June 23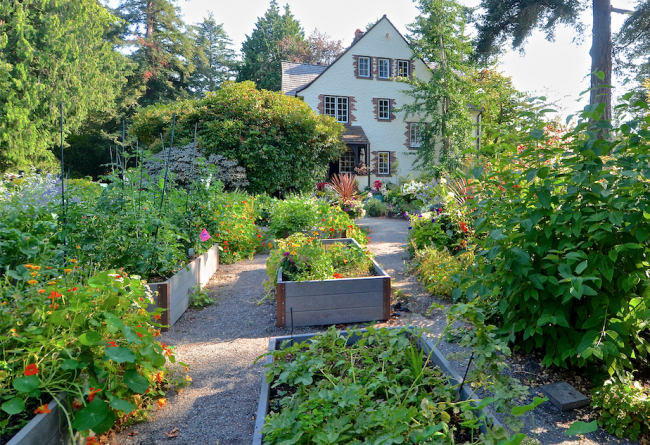 Thu, 06/20/2019
information from the West Seattle Garden Tour
The 25th Annual West Seattle Garden Tour is set to happen Sunday June 23. Amazing gardens all over the area are selected and prepared for the day. Each has a name and a theme. The tour donates the net proceeds, about $25,000 each year, to other non-profits whose goals fit their mission—to promote horticultural-based interests, education, and artistic endeavors.  Ticket books are not sold at the gardens, so plan to buy your admission in advance. Details about will-call and day of tickets are listed on their website. Tickets are $25 each.
General Information

Garden Tour Etiquette 
Please observe proper garden etiquette while touring the gardens:
Stay on paths and be careful not to step on bordering plants.
Do not collect any plant material without the gardener's permission.
Do not bring pets to the gardens. Service animals are permitted.
Please attend young children closely.
Garden tour hours are strictly 9am to 5pm on Sunday, June 23, 2019.
Please check out the Frequently Asked Questions on our website for additional information and tips.

Restrooms
These local businesses welcome garden tour visitors to use their restrooms. They are also great places to find lunch and other refreshments.
Metropolitan Market – 2320 42nd Ave SW (Admiral District)
QFC – 4550 42nd Ave SW (Alaska Junction)
Caffe Ladro – 7011 California Ave SW (south of Morgan Junction)
QFC – 2500 SW Barton St (Westwood Village)

Lunch
West Seattle is chock full of great eateries, but especially in:
Admiral District – start at SW Admiral Way & California Ave SW
Alaska Junction – start at SW Alaska St & California Ave SW
Morgan Junction – start at SW Morgan St & California Ave SW
Westwood Village – enter from SW Trenton St or SW Barton St, between 25th Ave SW and 29th Ave SW
Questions?
If you have any questions about how the tour works or what to expect, check out the Frequently Asked Questions on our website. If you don't find your answers there, feel free to send us an email at info@westseattlegardentour.org.

Win fantastic prizes and garden art!

As is our tradition, we'll have fantastic prizes available in our raffle drawing. Tickets are $5 each, and will be available for purchase at Gardens B, E, and H.

Location details for raffle tickets, as well as a list of the raffle prizes being offered, can be found online and in the ticket book. Proceeds from the raffle and silent auction help us meet the fundraising goal for our beneficiaries, you may enter as many times as you wish!
Silent Art Auction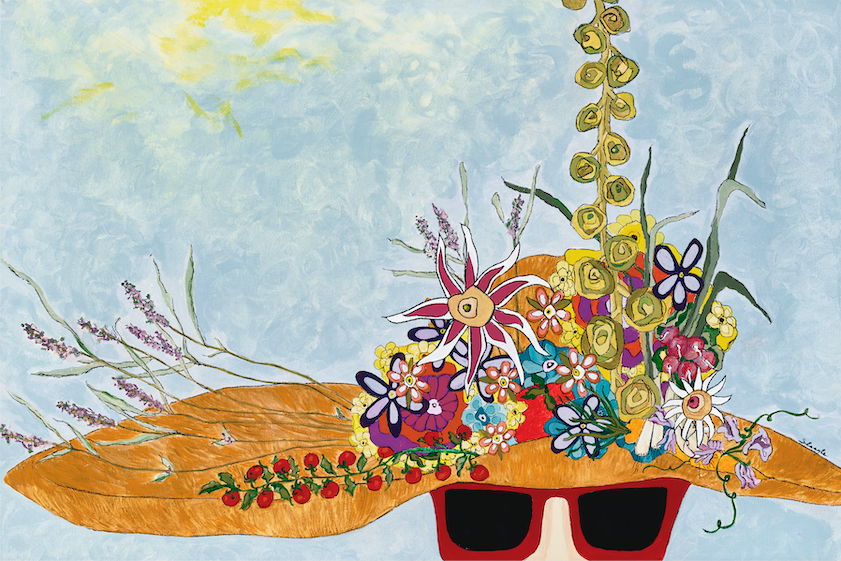 We are pleased to showcase this year's winning artwork in Garden E. We will also take your bids to purchase the original artwork Garden Girl in Red Shades, by Sheila Lengle, as seen on the garden tour poster and ticket book cover. Read more about Sheila and her artistic style and inspiration in our Art Competition spotlight.

Proceeds from the auction with benefit the West Seattle Garden Tour's 2019 beneficiaries, and help us meet our fundraising goal!
Our Gratitude
We would like to acknowledge those who make this day possible:
Irene Stewart, who ignited the West Seattle Garden Tour flame in 1994.
Sponsors and donors who have supported fundraising efforts.
The generous gardeners who open their gardens to 800+ visitors.
The dedicated volunteers who make the tour possible every year.
The West Seattle Garden Tour Committee whose members work year-round to make this day happen and raise funds for our beneficiaries.
You, dear visitor, for attending the tour!