Gun violence focus of groundbreaking public health summit July 16 & 17
Gun violence focus of groundbreaking public health summit July 16 & 17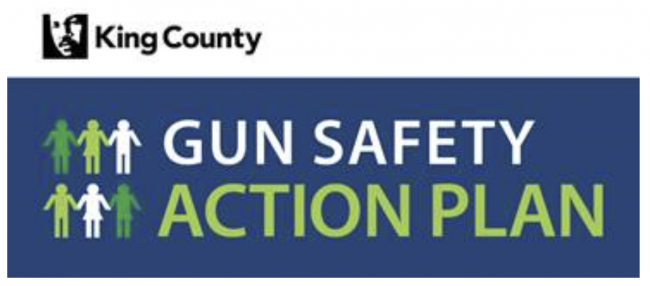 Tue, 07/16/2019
information from King County
In the wake of decades of Congressional inaction, the King County Board of Health is hosting a groundbreaking two-night summit on the prevention of gun violence. Beginning Tuesday evening, leaders from public health, affected residents, and the health community will join local advocates and policy makers for the most comprehensive gathering of gun violence research, data, and program work in the history of the Pacific Northwest.
Building upon legislation sponsored by King County Councilmembers Joe McDermott and Jeanne Kohl-Welles last summer, the summit will spotlight regional efforts to prevent gun violence through a public health approach.
WHO: Representatives from the Dept. of Public Health, Harborview, Seattle Children's Hospital, Alliance for Gun Responsibility, Moms Demand Action, community leaders working with youth, gun violence survivors, and elected officials from King County, Seattle, and surrounding communities.
WHERE: YWCA Greenbridge Learning Center; 9720 – 8th Avenue SW; Seattle, 98106
WHEN: TODAY, Tuesday, July 16 and Weds, July 17, 6:00 pm to 8:30 pm
Comments
Is this summit open to the public? And, will representatives from Grandmothers Against Gun Violence be represented?
Thank you.
Please check out my art show called "The Gun Show, showing now until the 27th of July at A/NT Gallery in Seattle Center. You can also find all the work on Facebook and my one lecture on youtube. 142 paintings of what gun ownership looks like.