Growing up in and around White Center
Growing up in and around White Center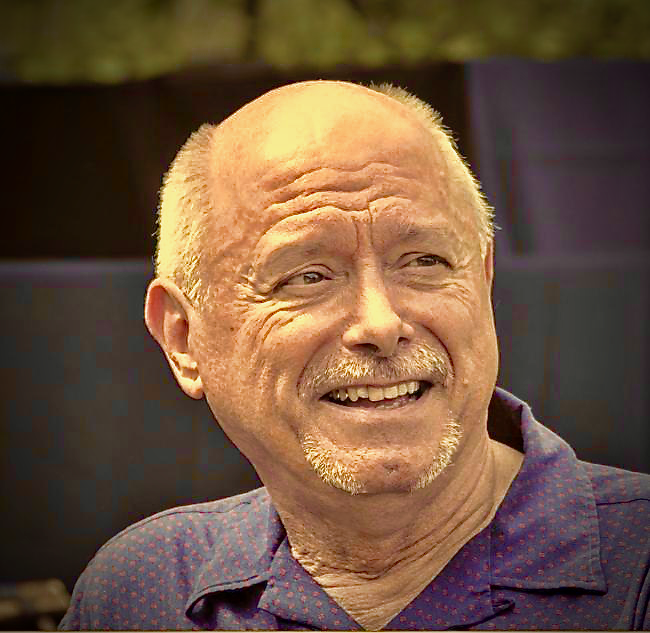 Mon, 08/12/2019
Some random thoughts from Tim Burak Evergreen High grad 1964
I was almost born in Salmon Creek.  Literally.  My mother, nine months pregnant, in September of 1945, was riding on the old Burien Bus to see her doctor. The bus veered off Ambaum Way into a gulley at the Salmon Creek curve. I must have heard the commotion and wanted to come out and see what was going on, so I initiated a long labor process before popping out at Providence Hospital a few days later.
Those old silver-grey Burien buses, infrequent, slow and noisy, were just about the only way a carless family like mine could get around.  The Seattle city bus system ended at Roxbury.  So that meant a lot of walking.  The gang of neighbor kids I hung out with lived within a five or ten minute walk of each other, all within a few blocks of Mt. View Elementary School.  And whenever we walked we often found an excuse to stop at Harney's Grocery, on the corner of 16th S.W. and 107th Street, kitty corner from Yarington's Funeral Home.  Harney's was our favorite, because it had the best bubble gum selection, and it had a wonderful soda-pop cooler, a complicated contraption where you had to drop in a coin and then maneuver the pop bottle of your choice through a maze of metal rungs that suspended the bottles in ice water.  When we were really feeling flush (usually after selling empty pop bottles at Harney's) we'd venture down to Olberg's Drugstore and share a Green River, bellying up to the soda fountain as if we were those exotic creatures called teenagers. I'm embarrassed to admit it, but I used to be a drug-runner at Harney's. A couple of my older sisters used to write fake notes and send me off on an errand: "Please sell Timmy two packs of Pall Malls.  Signed, Mrs. Burak." Of course Mrs. Harney knew my mother didn't smoke, but I guess a sale was a sale.
The kids my age who often played together and explored the neighborhood included Greg Cobb, John Pettit, Bonnie Johnson, Jack Coddington, Stan Lewis, Donna Pete, Jim Lamb, Kathy Milliken, Ron Butcher, Andrea Anderson, Joe Boland, Jim Reese, Don Shaw, Michael Warner and Greg Miner.
My house was right across 107th Street from Mt. View School. It was a tiny place that my father built, somehow big enough to house nine kids (don't ask where we all slept). I guess we were poor, but we had the wonderful luxury of having what seemed like a vast green wetlands (The Woods) in our back yard. That greenery adjoined a swamp and lake (The Bog) where the Trepanier family operated Mt. View Humus (later Mt. View Topsoil and Fill Dirt, after the peat bog had been exhausted).  My oldest sister, Bernice, married Don Trepanier, and so the Burak and Trepanier dynasties were joined, and the combined woods became a huge (to us) adventure land, where we would camp, build forbidden campfires, and stalk wildlife, including pheasant, quail, frogs, and rabbits. Hard to believe that's all been long paved over, first as the Kingston Village retirement community, then as Mallard Lake homes, and now as Coronado Springs apartments.
On Hicks Lake:
The lake was labelled "Lake Garrett" on some maps.
The swimming area, rest rooms, and a small dock were on the east side of the lake, and could be accessed by cars via a road going through the area where the Public Health clinic is now located.
The swampy area just south of the White Center play field was called "The Bog" by neighbors, and was a source of peat moss and humus for a local business that sold garden soil and fill dirt.
Speaking of mallards, those sedate, elusive waterfowl with the beautiful iridescent green chevrons on their wings, were among my favorite denizens of the woods.   Every once in a while, my mother would serve up a roast duck or rabbit to enhance our very plain cuisine.  I never quite understood how the duck or rabbit got to our kitchen, but I seem to recall my older brother, Bill, a BB-gun marksman, looking rather self-satisfied whenever we had such a meal.  I guess in those hardscrabble times, any "wild" game was fair game.
Our gang used to swim at Lake Hicks, back when it was swimmable. Once I remember we all had to leave the water – some kid was reported to have drowned – and we  waited on the banks, watching as sheriff's deputies in a rowboat dragged the lake with a grappling hook. We were horrified at the thought that they'd pull someone up. But then we all believed the legend that Hicks Lake was bottomless, or rather that it had a drain hole where the water (and presumably drowned people) would disappear and eventually turn up in Salmon Creek.
When I was trying to learn to swim in Hicks Lake, and I was afraid to go out in water that was over my head, my older brother told me: "The only difference between drowning in four feet or water and forty feet is that they have a harder time dragging for your body when it's forty feet deep."  Big brothers seem to have in their job description a requirement to come up with comforting comments like that.
Really hot summer days called for a journey to Seola Beach.  Or, for a very big adventure, we'd take a long hike to Lincoln Park to swim in the salt water at Coleman Pool. That was an all-day affair, and the scariest part was when we had to cross the Seattle city limits at Roxbury and venture into the territory of the "city kids."   We didn't really know any city kids, but somehow we were taught to be wary of them, and, boy, did we ever skedaddle through their territory on the way home to good old White Center.
Saturdays meant 10-cent double feature matinees at Coy's White Center Theater. Mr. Coy (who also owned the Highline Theater on 1st Avenue South) would stand out front and turn away any kids who had the nerve to buy popcorn ahead of time at Olberg's around the corner.  Maybe that was the beginning of captive-audience inflation at modern day multiplex concessions.
A really good Saturday might include a stop at the Southgate Roller Rink on the way home, where the big draw was the game where the rink owner would spin a giant wooden pointer around the skating-rink floor, and if the pointer stopped in front of you, he'd send a free Milky Way or box of Milk Duds flying your way.
I enjoyed grocery shopping whenever my mother went to the A&P store (where McClendon's Hardware now stands).  Long before Starbuck's, A&P sold roasted coffee beans that you could grind up right in the store.  I really loved the smell of fresh ground coffee.  Still do.
There was a carousel and a Ferris wheel on the lot at 16th and 106th (now a car wash).On warm summer nights I used to go to sleep listening to the carousel music, with the lights of White Center stadium showing through the tall trees in back of our house.  Those sensations, plus the smell of lilac bushes outside my window, and the whine of mosquitos all add up to a cherished, if bittersweet memory of summer nights in our little house next to The Woods.
Next to the carousel lot was a Greek café owned by the Pappas family, and next to that was Manuel's Barber Shop, where I would get my haircuts in my teen years. The last time Manuel cut my hair, as I was going away to college, he told me: "Promise you'll come back when you're ready to get married and I'll give you your wedding haircut for free."  All these years later, still unmarried, I never took up that kind offer. Manuel, who was the only Mexican-American person I can remember from my early years living in White Center, would be amazed to see how ethnically diverse the community has become.  
When it was too rainy to play outside, sometimes we'd visit the King County Library in the basement of the White Center Fieldhouse. Mrs. Finney was the librarian (later John Pettit's mother was librarian). Mrs. Finney once made arrangements for a group of us third-graders to appear on "Wunda Wunda's Televenture Tales" show on KING TV. We all had read the same book – "Li Lun, Lad of Courage," about the son of a Chinese fisherman – and practiced for when Wunda Wunda (Ruth Prinz) would ask us questions on camera.  During a break, I happened to notice Wunda Wunda, out of character, horsing around with the TV studio guys, at one point taking a puff on one of the camera-men's cigars.  I guess I was shocked, and when the show resumed, Wunda Wunda asked me, "Now Tim, tell us about Li Lun."  I completely flubbed my lines.  Thus ended my hoped-for career in show business.
Ed note: there was a nine-hole golf course around the lake in the 30's.The land was converted to THE PROJECTS in the 40's to serve as war housing for returning veterans. That housing was only supposed to be temporary. It was poorly build and did not last more than 30 years before it was torn down by the county and rebuilt as Park Lake Homes. It was torn down again in the early 2000's to create the latest version of subsidized housing at what is now Seola Gardens. Its neighbor to the north, east of White Center, is called Greenbridge.