Brent Amaker's new band Death Squad debuts in White Center Sept. 21
Brent Amaker's new band Death Squad debuts in White Center Sept. 21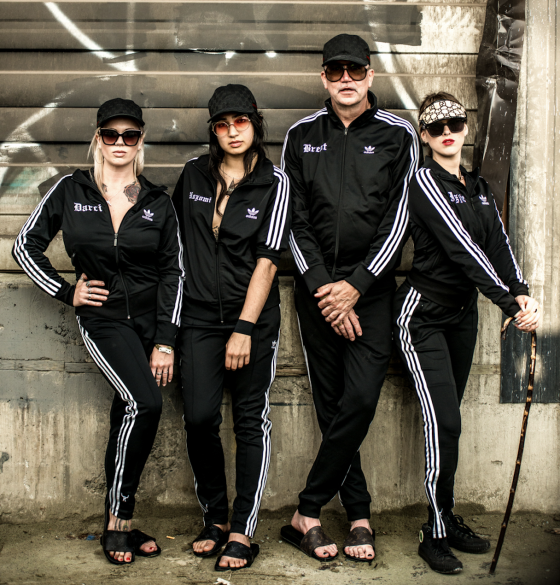 Sat, 09/21/2019
After touring the world for over a decade with his band Brent Amaker and the Rodeo, and opening for  Willie Nelson, The Mavericks, and David Allen Coe, West Seattle's Brent Amaker has turned to a group of female musicians for a new band they call The DeathSquad.
They will make their performance debut during the Rat City Recon event in White Center on Saturday night.
The band is composed of Darci Carlson (Bass & Vocals), Nozomi Momo (Drums & Vocals), and Izzie White (The Boss). Brent Amaker DeathSquad, performing both newly written material as well as Brent Amaker and the Rodeo classics, just signed to M&O Music in France, and will be touring Europe in early 2020. 
Since 2005 Brent Amaker has appeared at the following music festivals around the world: CMJ, SXSW, BERLIN MUSIC WEEK, POPKOMM, BUMBERSHOOT, WATERSHED FESTIVAL, CANADIAN MUSIC WEEK, CAPITOL HILL BLOCK PARTY, RATCITY RECON, MONSTERS OF ROCK – ANTWERP, UPSTREAM MUSIC FEST, AND MORE.
Brent Amaker's music can be heard wordwide in television programs on HBO and Showtime such as Big Little Lies, Sharp Objects, Weeds, andCalifornication.
Since 2015 Brent Amaker's music has received 2.91 million streams on Spotify worldwide.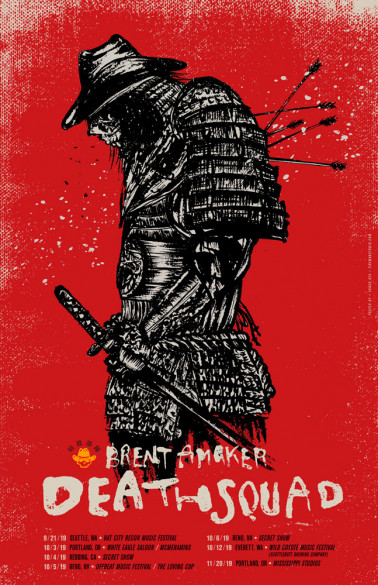 Brent Amaker DeathSquad On Tour
9/21 - Seattle, WA @ Rat City Recon Music Festival
10/3 - Portland, OR @ White Eagle Saloon / McMenamins
10/4 - Redding, CA @ Secret Show
10/5 - Reno, NV @ Offbeat Music Festival - The Loving Cup
10/6 - Reno, NV @ Secret Show
10/12 - Everett, WA @ Wild Coyote Music Festival (Scottlebott Brewing Company)
11/20 - Portland, OR @ Mississippi Studios