Does your dog love free treats? Is Tom Salle a great guy? You know the answer to both questions
Does your dog love free treats? Is Tom Salle a great guy? You know the answer to both questions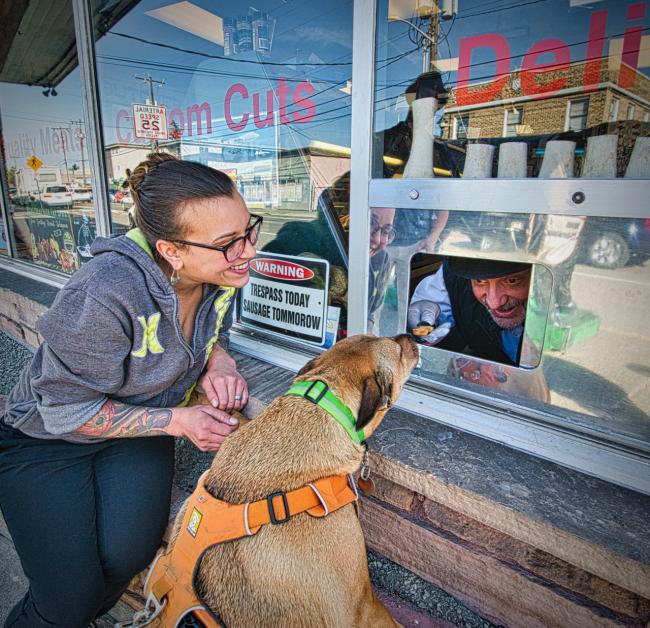 Sun, 10/06/2019
Tom Salle is a butcher with a heart. In fact lots of them... plus other kind of meats he's going to give away free through his new Doggy Walk Up Window as free treats for dogs Oct. 12 from Noon to 3pm at Meat the Live Butcher in White Center.
Dogs who stop by will also get a free bandana (the first 140 anyway) that have the shop logo and that say "Got Bone?"
"People walk by here all the time, stop in for their meat orders and dog treats but dogs can't come in of course," he explained," so I sort of dreamed this up."
What he did was to get the people at White Center Glass to remove an existing window, cut it, and leave space open at the bottom. "I collect metal of all kinds so I had this piece of stainless steel and I went to this local fabricator and had him cut and polish it. He cut out the slider too."
To introduce the new shop feature he's going have helpers, and others on site Oct. 12 to manage what he figures will be a steady stream of dogs and their humans coming by for free treats (organic) and bones for dogs.
Meat the Live Butcher is located at 9432 16th SW.