Burien passes rental housing policies
Burien passes rental housing policies
Burien becomes second city in Washington State to pass Just Cause eviction policy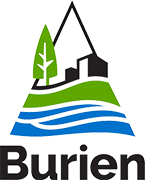 Tue, 10/08/2019
On October 7, 2019, the Burien City Council passed policies designed to protect renters and improve renter-landlord relationships. The new ordinance puts in place policies that were listed as high priorities during community engagement meetings held earlier in the year. Ordinance 716, effective October 15, 2019, establishes rental housing policies that require the following:
Just cause eviction (JCE): This policy states that a landlord can only evict a tenant for certain reasons (see section 5.63.070 of ordinance) and must comply with notification and timeline requirements. The policy also requires landlords secure a court order (RCW 59.18.290, .380) before evicting a tenant.
Distribution of information: This policy requires the landlord provide written information about the landlord's rental criteria. The landlord will also be required to provide City-produced information packets that include summaries of the new rental policies, the Property Maintenance Code, the Residential Landlord Tenant Act, forcible and unlawful detainer laws, and fair housing laws. The City will also provide summaries in multiple languages to landlords who must distribute the materials to tenants. The policy also requires the City to maintain on its website code enforcement information and information for registering to vote. This information for renters and landlords will be placed on the City's website this fall.
Deposit requirements and installment payments permitted: This policy requires landlords to allow tenants to pay security deposit, non-refundable move-in fees, and last months' rent in three consecutive equal installments in cases of fixed-term tenancies of three months or longer, or two equal installments if month-to-month. This is not applicable when last months' rent is not required or if the security deposit and non-refundable move-in fees do not exceed 25 percent of the first months' rent.
Notice of sale of low-income housing: This policy requires property owners notify the City of their intent to sell properties if their property contains five or more rental units and at least one of those rental units has rent considered affordable to households at or below 80 percent of the area median income. Notice must be mailed to the City 60 days before the property is listed for sale.Housing ombudsman: This policy establishes the function of a housing ombudsperson be put in place with the City to investigate housing disputes, educate and advise tenants and landlords, and assist in resolving conflicts between landlords and tenants. The City is exploring several different staffing options to fulfill this requirement.
The City of Burien will launch a robust education campaign in 2020 to educate landlords and tenants on the new policies and the rental housing inspection program. The City will also provide information packets, translated into multiple languages, for landlords to distribute to tenants.
The Council also approved a rental housing inspection program in September. The program will be managed by the rental housing inspection program coordinator, who begins November 1. 
More information
 Ordinance No. 716, Burien Municipal Code Chapter 5.63: Rental Housing Policy
Rental Housing Inspection Program Launches 2020 (press release)Rental Housing Policies: Summary of Community Engagement
About the City of Burien