Glacier Middle School celebrated its opening on Oct. 24
Glacier Middle School celebrated its opening on Oct. 24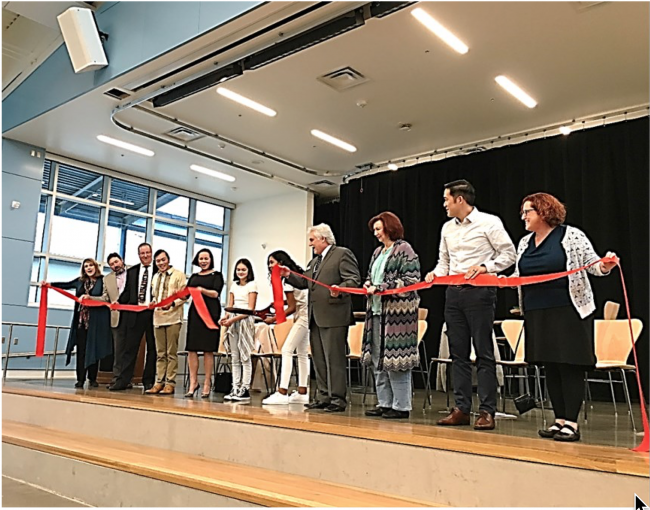 Fri, 10/25/2019
On Thursday, October 24, 2019, the Highline School District held a ribbon cutting ceremony for its brand new Glacier Middle School which is located in the north section of SeaTac. Deputy Mayor Clyde Hill was one of a dozen speakers at the ceremony. Councilmembers Peter Kwon, Pam Fernald, Stanley Tombs and Joel Wachtel also attended the 90 minute event. The school district thanked the City of SeaTac for its support of its students and called the City a valuable "strategic partner" to its campaign to continue to modernize its school facilities.
After the ribbon cutting, students and teachers gave tours to those in attendance.
The tours of the new building showed off the capacity for 950 students on the 19.2-acre site of the former Glacier High School (1960-80). Neighbors and community members checke out the new artificial turf football/soccer field, the track and the baseball/softball field. 
Glacier Middle School opened on time and on budget, maintaining Highline's long track record of delivering new schools as promised. Highline voters invested in building new schools when they passed a school construction bond in November 2016. 
Sixth, seventh and eighth grade students who live in the following elementary school service areas attend Glacier Middle School:
Beverly Park

Cedarhurst

Hilltop

Seahurst

Southern Heights