Local author pens novel: Seventh Son, A Northeast Texas Boyhood
Local author pens novel: Seventh Son, A Northeast Texas Boyhood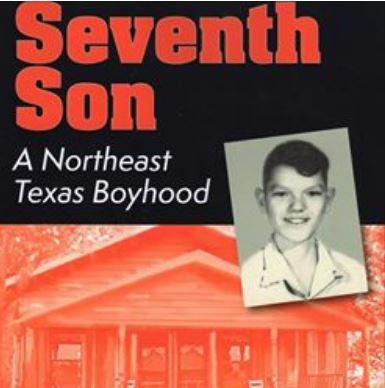 Mon, 12/02/2019
Editors Note: The author Roy Brewer is an attorney who now lives in Des Moines, Washington. The book is about his growing up in a large family in rural Northeast Texas during the 1950s when social, political, religious and cultural changes were evolving.
Roy was the 7th son in a family of 12 children, 7 boys and 5 girls. He lived in the small town of Enloe in Delta County, Texas. Delta County Texas is at the northeast corner of the fertile black land prairie that stretches from the Red River in the northeast almost 300 miles southwesterly to San Antonio. The town's society and economy centered around farming the rich black dirt. His stories of the townspeople lend a view to the grit and character needed to survive and thrive in such an environment.
Religion was mixed in everything. Enloe, as most of the Southern U.S., is part of the "Bible Belt," where conservative Protestantism influences most of the culture and politics. Roy's grandfather was a renowned Baptist evangelist, known throughout the South as the "Stuttering Preacher." Roy himself was a licensed minister in the Enloe Southern Baptist Church. He tells of how religion affected the lives of the people in the area and his evolving perspective on religion.
Politics was also a part of the cultural fabric. Roy's interest in politics and world affairs began at an early age. He was aware of the changing times of the late 1950s when civil rights, racial discrimination and regionalism changed the political map of the United States, and especially Northeast Texas. He met and was influenced by some of the most powerful Texas politicians of the 1950fs: Wright Patman, Sam Rayburn and Lyndon Johnson. He tells of what whetted his future interest in politics and international events.
The book also relates stories of him growing in up in a poor family, his education, his misadventures with his friends, his eclectic family members, and the inimitable townspeople of Enloe.
25704 13th PL S. Des Moines, Washington 98198
Email: Enloe7thSon@gmail.com
Information about purchase of the books is available at the BrushyCreekBooks.com