Keeping Track
Keeping Track
Where area sports stars meet their future.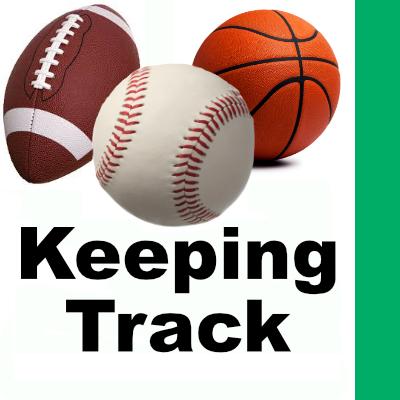 Thu, 12/05/2019
By Tim Clinton
SPORTS EDITOR
Martinez named Yale coach
Mount Rainier graduate Sarah Martinez has been named as the new head women's soccer coach at Yale University in Connecticut.
Martinez served previously as the Yale assistant coach.
Martinez played for the University of Washington, where she also spent time as an assistant coach.
Baskett assists ASU gym team
Another Mount Rainier graduate, Kristina Baskett, was recently announced as an assistant coach for the Arizona State University gymnastics squad after spending two years as a volunteer assistant.
Baskett was a former National champion at Utah and a 12-time All American.
McPherson racks up stats
Kennedy Catholic graduate Shayne McPherson is enjoying a stellar senior year with the University of Washington women's volleyball team.
The 5-6 libero has racked up 458 digs through the end of the regular season to go with 138 assists, 21 aces and one kill.
Stars return area graduates
The professional men's indoor soccer Tacoma Stars are once again heavy with Puget Sound area talent, including Kennedy Catholic graduate Vince McCluskey and Thomas Jefferson graduate Lamar Neigle.
McCluskey plays forward while Neigle is in the midfield for the team that plays home matches at the accesso Showare Center in Kent.
Barnette now a free agent
Thomas Jefferson graduate Tony Barnette is now a free agent pitcher after one season with the Chicago Cubs organization.
The right-handed reliever previously played for the Texas Rangers.
Chief Sealth graduate and former Texas right hander Keone Kela is still under contract with the Pittsburgh Pirates and Thomas Jefferson graduate Jeff Brigham with the Miami Marlins.
Pryor returns at North Idaho
West Seattle graduate Nate Pryor returns as a sophomore to lead the top ranked North Idaho College men's basketball team.
Pryor was a commit to the University of Washington out of high school.
McDaniel, Mohamed face off
Federal Way graduate Jaden McDaniels and West Seattle graduate Abdul Mohamed were on opposite sides as the University of Washington men defeated Eastern Washington University by a 90-80 score Wednesday.
McDaniels swished in 17 points for the victorious Huskies and Mohamed played two scoreless minutes for the Eagles.
Both are freshmen.
Giomi back as a junior
West Seattle graduate Lydia Giomi returns as a 6-6 junior forward for the University of Oregon women's basketball team.
Giomi is averaging 6.3 points and 5.0 rebounds in her average of 12.4 minutes of playing time for the Ducks, who were the preseason No. 1-ranked team in the nation.
Davis back with PLU women
Ballard graduate Adriana Davis is back for her junior season with the Pacific Lutheran University women's basketball team.
Davis is a 5-4 guard for the Lady Lutes.
Fayson playing for Highline
Foster graduate Jaylon Fayson is a 6-6 forward for the Highline College men's basketball team this winter.
T-Birds boasted area talent
The Highline College men's soccer team was heavy with area talent this past fall season.
Mount Rainier graduate Alex Weaver was a sophomore goalkeeper for the Thunderbirds and fellow former Ram Jordan Dao a freshman goalkeeper.
Also hailing from Mount Rainier were sophomore midfielder Chris Gonzalez and freshmen midfielders Joel Lozano and Jose Villa.
Tyee graduate Gauoussou Doucoure was a sophomore defender and Chief Sealth graduate Jesus Geronimo a freshman midfielder.
Kelemete, Madison injured
Evergreen graduate Senio Kelemete and Kennedy Catholic graduate Cole Madison are both on injured reserve as offensive linemen in the National Football League.
Kelemete saw regular action at guard for the Houston Texans before his September injury, while Madison was a backup offensive lineman for the Green Bay Packers before he tore an Achilles tendon in a recent practice.
Please contact us at timc@robinsonnews.com if you have information for Keeping Track.