Work continues on the Evergreen High School Football/Soccer field
Work continues on the Evergreen High School Football/Soccer field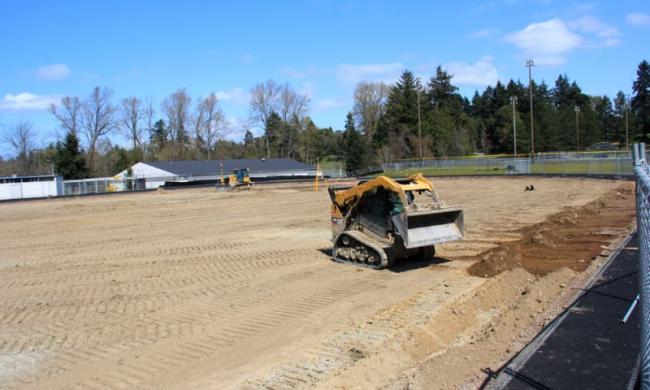 Sat, 04/18/2020
Workers are grading the soil for the base of the new field, inside the existing track, between Evergreen High School and Cascade Middle School. 
School-related construction projects are within the category of public works and may continue with precautions in place to limit the spread of COVID-19. The earthwork is being performed by a limited number of construction workers.
The new field will be lined for football and soccer.  The field is expected to be completed in late summer.
FUNDING INFORMATION
A series of grants totaling $700,000 helped fund the $1.84 million synthetic turf field and $423,500 lighting project:
$450,000 from two King County Parks' Youth and Amateur Sports grants

$250,000 from the NFL Foundation Grassroots Program and the Local Initiative Support Corporation (LISC)
The remaining costs will be covered with Highline Public Schools' non-bond capital funds.