He helped catch the Green River Killer
He helped catch the Green River Killer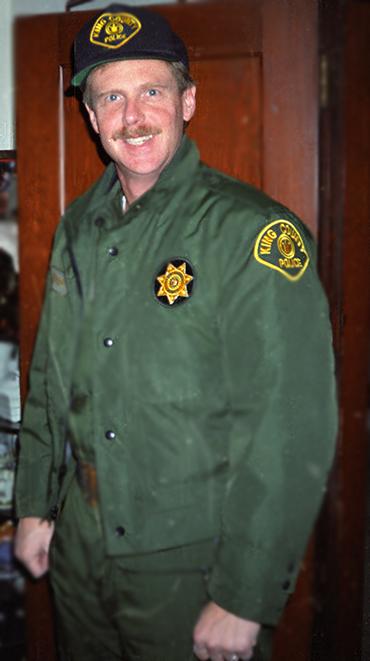 Courtesy photo
Tue, 06/23/2020
By Rob Clay
A skinny kid from the Admiral district of West Seattle never thought he'd be in the military, never imagined he'd be assigned to naval intelligence and never figured he'd be a lead man on the puzzle to solve the Green River Killer case that dominated the Northwest news for nearly 20 years. But that has been the puzzle of Tom Jensen's life.
When Gary Ridgway (AKA the Green River Killer) finally confessed in 2003, Tom had retired but was immediately hired back (by the King County Sheriff) as a consultant for the task force. They had charged Ridgway with four murders. With Tom's history,  it was critical to keep him on the case. He was their detail guy.
The paperwork alone required for discovery when pursuing legal action would have been daunting for any officer. Tom revelled in it like a character in a Sherlock Holmes mystery. 
The details of the Green River Killer story have been well documented now 17 years later. The story behind his capture has also been written in a book by Tom Jensen's son Jeff, in a graphic novel titled THE GREEN RIVER KILLER: A True Detective Story (published in 2011, Darkhorse Books, Milwaukie, Oregon.)
He was smitten
Our story is about Tom Jensen, the former King County police officer/detective who grew up here.
Being a cop was not on mind as a kid playing street football on 41st Avenue SW. He pursued athletics but played on no teams. He was tall but on the light side. 
Born in Seattle in 1948 to Wesley and Helen Jensen, Tom is the oldest of three siblings. He grew up in the Admiral district of West Seattle not 200 feet from where the Metropolitan Market now stands at (Admiral Way and California Avenue). Tom considered himself not shy but simply reserved at Lafayette Elementary and James Madison Middle School. In Mrs. Bricker's music appreciation class, in 1960, he turned to talk with a friend. His eyes darted to a "little red-haired girl" in row 5. It was love at first sight. That first love, like for many young boys, was unrequited by what Tom thought was the prettiest girl in his class. He was smitten but she may not have even noticed him. He was unwavering in his attempts to get her attention but spoke no more than a dozen words to her over the ensuing years; a regret? No, she became a memory.
A few years later Tom became aquainted with a neighbor girl, Charlaine, just after graduating in 1966 from West Seattle High School. His girlfriend became his spouse. The side story is Charlaine moved away when they were kids. Her dad was career Navy dealing with different geographic assignments. Things improved for Tom when her family moved back two years later. Tom knew he did not have much in the tank to woo her. He admitted his lack of social skills regarding the opposite sex were challenging in his late teens. Pursuing a military brat probably influenced Tom's decision to join the Navy. The recruiting office was across the street from Lafayette Elementary and the recruiting officer was a friend of Charlaine's father, who liked Tom.
The Navy and call of duty
Tom had dropped out of the UW, enlisted in the Navy with barely a note to his own parents and was off to boot camp by February of 1967. He was less than eight months out of high school. Tom had been wary of being drafted and not controlling his own destiny. 
Tom spent a year on Midway Island as a Navy clerk, often writing letters to Charlaine. He returned home on leave to ask for her hand in marriage. She said yes. It was June of 1968. From there it was off to Naval Intelligence in Norfolk,VA (the predecessor of what is now known as NCIS). 
The last years of that assignment pretty much convinced Tom about his own career path. Police work. He mustered out in 1971, returning to Seattle.
Life on the force
Tom enrolled in Law Enforcement classes at Shoreline Community College that Fall. His timing was excellent as both the Seattle Police Department and the King County Sheriff's Office were recruiting. Tom applied; testing began. Tom passed all the exams, scoring near the top 4% of applicants. He was assigned to the KC/State police academy on January 31, 1972 becoming a full-time cop by April, four months later. 
Tom rode with a training officer for a month in the north precinct of the sheriff's office, later working on his own east of Bothell and south to I-90. By July of that year he was at the King County jail, not his favorite assignment due to the boredom of booking on the graveyard shift but one many officers endured.
A self-confessed dislike for guns, he never "carried" off duty. Tom remembers a quieter time in the '70s when criminals simply had fewer guns. In his patrol car, he was never the type to hide behind billboards but did hand out tickets as part of the job. 
In 1973, while working the Juanita area he was involved in tracking some car prowls in the pre-dawn hours by some 15-yr old paperboys. His investigating skills were blooming. He helped recover a couple of hundred bucks worth of 8-track players, equalizers and whatever else car electronics were popular then. Mostly he enjoyed the follow up activity; essentially being a detective. His decision towards detective work was made then.
After a brief stint at the KC jail again, he'd had time to read the complete works of Arthur Conan Doyle. Yes, jail duty can be boring, especially on the graveyard shift. This did stimulate his desire to pursue investigations but higher ups needed a Field Training Officer. Tom got that job but it meant putting his detective dreams on hold. He did train some very good cops who later rose to be ranking members of the department. He stayed in shape in those years at Hiawatha Park and local gyms playing pick-up basketball on Sunday mornings with a few of them. Some would later claim he was their "Michael Jordan" without the dunk shot. His spin-around, jump/bank shot made him a three-on-three legend. 
Detective work chasing the Green River Killer
Tom became a detective in the fall of 1978 when he was offered a position in precinct #4, the Burglary/Larceny Unit. It took up six years of his career. In 1984, it all changed when Tom took the assignment to be on the Green River Task Force. For the next 19 years Tom and more than 20 detectives including Dave Reichert chased leads and followed up on women's bodies dumped along the Green River. Newspaper headlines of the day offered hellish trauma about the demise of the victims.
KC detectives did not know who they had to find. They did not know how. They had many tips and a few early 'good' suspects (including Ridgway) but had no evidence to tie any one to the murders. By 1990, the task force was losing public support. Dave Reichert had moved on. The task force had pretty much run its course. DNA was still in the early stages of being an important asset in tying criminals to crimes. The team basically had nothing. 
The force was reduced to just detective Jim Doyon and Tom with his computer and some determination to not give up. In 1997 Seattle elected Dave Reichert as Sheriff. Tom and Dave and much of the original task force were reunited as colleagues. By 2001 the World Trade Center disaster became ever present news. But 2001 would be pivotal for the GRTF too. 
DNA the break they needed
The one solid lead was Gary Ridgway but the team had no proof, only a saliva sample from 1987. Tom and Jim knew Ridgway worked at a truck painting facility by day. By night, in his work clothing, Ridgway plied his dreadful trade, soliciting prostitutes along Pacific Highway South in SeaTac. 
The limited duo had all but given up. In late 2001, DNA sampling was accurate enough to arrest Ridgway and charge him with four murders, but they wanted more. They wanted to place Ridgway at the scenes of the crimes. 
Then there was a long gap. Fifteen months later the crime lab found something.
Six months of work
In the Spring of 2003, Tom was presented with the news that traces of paint were found on the clothing of some of the victims. Those paint spheres (overspray) matched paint being used by the truck painting facility in Renton where Ridgway worked. Tom and Jim had their chance. Paint, combined with the previous DNA sample, was enough to confront Ridgway into a confession. For 188 difficult days, Tom and a team of detectives grilled Ridgway about his dirty deeds. They wanted details. They felt Gary was stalling, not being honest and offering misleading information. 
The pressure on Ridgway worked. He finally admitted to 48 murders. He exchanged the death penalty for life in prison if he would help the police locate the remaining bodies. Most were found. 
Tom's longest, hardest case was solved. For 20+ years, more than half of it a sheer desire to put together facts like pieces of a puzzle, Tom toiled in the tedium of discovery. 
With Ridgway's conviction, the nightmare of the Green Killer was over. Tom stayed with the county as a consultant/cold case analyst for ten more years, until 2013. The county named the cold case library after him when he finally went to volunteer status where he remains available today. 
Still living in West Seattle with Charlaine, he can't resist testing himself daily, solving puzzles like the 1,000-piece landscape ever present on his dining room table. When he is not looking for an elusive corner piece he might be downstairs playing pinball on "Honey", his vintage 1970s, rebuilt pinball machine. 
While he could still don his old uniform today, he's content in knowing he did a job he loved, married the girl of his dreams and raised two successful boys, Jeff and Mike.
There's no puzzle in that.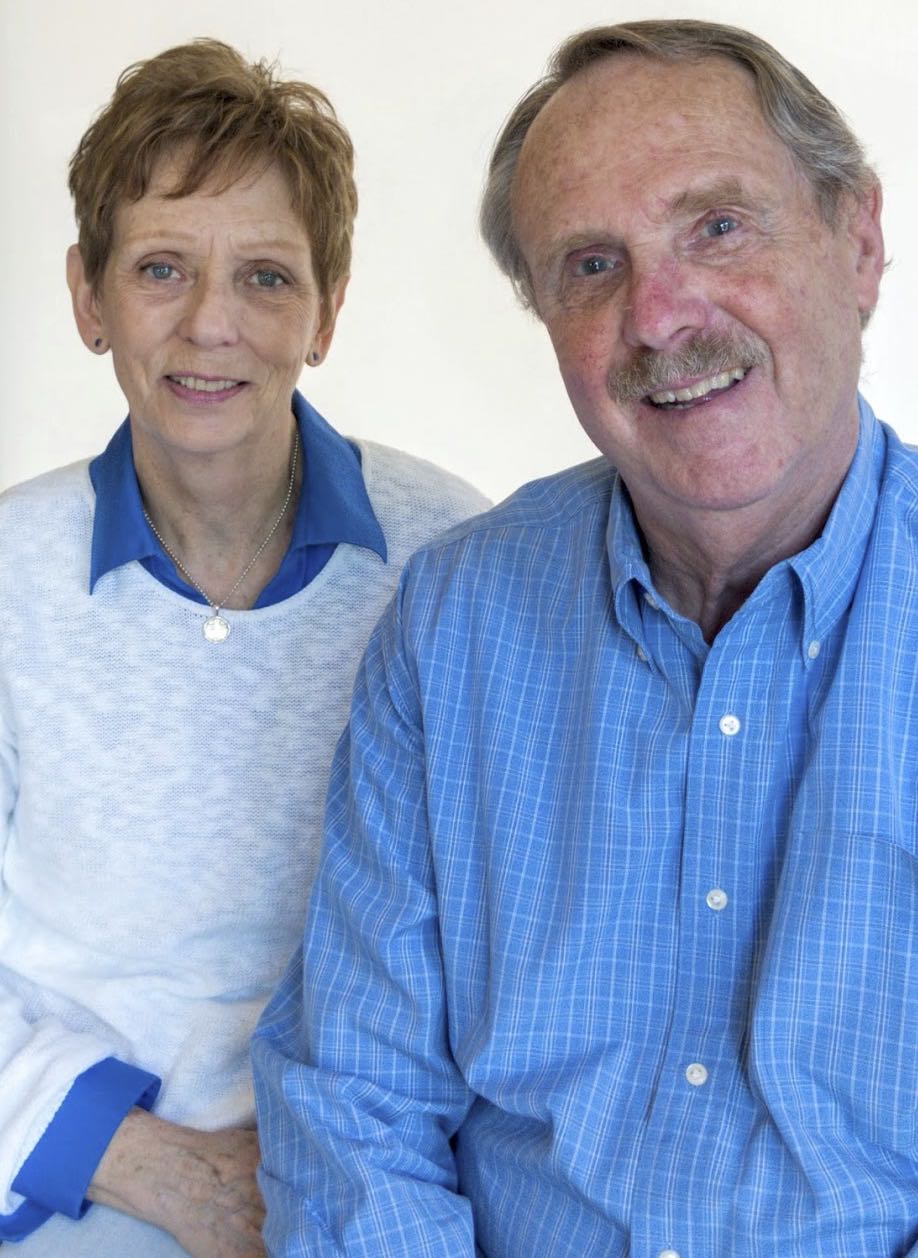 Comments
He is a great cop, hard working and effective. Fun person to be associated with
Tom, you are an amazing p, fantastic, determined, humble person. I'm so glad I had the opportunity to work with you! Great article. I learned so much about you and wish I'd know this back then. Take care.
A mentor of mine. The most intelligent, clever and hardest working investigator I had the privilege of learning from. Great article.
Add new comment