Huard breaks passing record in final game at Kennedy Catholic
Huard breaks passing record in final game at Kennedy Catholic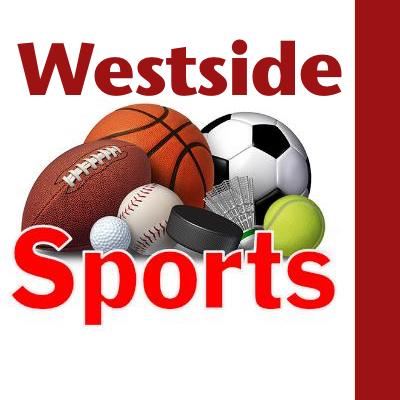 Sun, 03/28/2021
By Chuck Mingori
CONTRIBUTING WRITER
Sam Huard wrapped up his high school football career Saturday afternoon by becoming the state's all-time passing leader during his team's 60-17 NPSL 4A romp over the Kentwood Conquerors at Highline Memorial Stadium.
Huard entered the game needing "only" 331 yards to break the all-time mark of 13,044 yards set by Brett Rypien of Shadle Park.  He reached the milestone on a completion late in the first half and finished this  game with 514 passing yards and seven touchdowns.
Huard completed his four-year prep career with 13,226 passing yards and 152 touchdowns. He announced afterward that he is now headed to the University of Washington to begin a new chapter as a college quarterback. The 6-2, 190-pound lefty heaped praise on his teammates and to those who have contributed to his success along the way.
"It's not just an individual record," he explained during a post-game interview with the media. "It's such a reflection of our entire team. Every offensive lineman who has played in this system, every receiver, coach (Sheldon) Cross. You know the Air Raid system, dialing it up every single week and pushing us to grow as people and players. It's such a great reflection of our entire program and our entire school."
Kennedy improved its record to 3-0 in this shortened season due to the Covid-19 pandemic including previous victories over Tahoma (49-14) and Decatur (53-6). 
The Lancers' Air Raid offense scored on every possession except the first.  The Kennedy defense stymied Kentwood throughout the game. The special teams came up big as well. With Kentwood's secondary playing back  and giving the Lancers space to operate, Huard picked the Conquerors apart.
The lefty teamed up with Junior Alexander for a 14-yard pass play at the 2:05 mark of the first quarter to begin the scoring.   Xe'Ree Alexander then recovered a fumble on the kickoff after a low line-drive boot bounced off a Kentwood player lined up front.
Jabez Tinae took a screen pass from Huard three plays later, cut inside and was gone.  He scored from 35 yards out. Kentwood responded after getting good field position due to a Lancer penalty and a nice return on the kickoff.
Despite having a first and goal at the Kennedy two, Kentwood had to settle for three points as the Lancers' defense stiffened. Huard and the Lancers' offense methodically drove down field toward paydirt with Junior Alexander hauling in an 11-yard toss at the 8:04 mark of the second quarter.
Kentwood went for it on its next drive, but was stopped cold on fourth and two at the Lancers' 4-yard line. The Lancers responded by driving the length of the field with their no-huddle offense. Tinae, who is set to join Huard later after this season at the UW, capped off the drive when he took in a pass and ran down the sideline to complete a 32-yard scoring play.
An interception by Isaiah Malloe gave the ball back to Kennedy for the drive that would set up the record-breaking play.   Leland Ward was the recipient of the 12-yard toss that set the new record. Kennedy coach Sheldon Cross called timeout and Huard received congratulatory hugs from his coach and players during an ensuing celebration and presentation.  The star QB  was presented a banner with words describing him as the all-time leading passer in the state of Washington.
Ward spoke humbly of his Lancer teammate.  "Ever since his freshman year he just came in as a leader and we just followed under his wing."
Ward capped off the first half scoring when he hauled in a 6-yard touchdown pass with five seconds remaining in the first half. The Lancer quarterback had five first-half touchdown passes and threw for 384 yards against the Kentwood defense, which played on its heels and was unable to apply any pressure up front.
"Coach Cross told us, just take what they give us and let these receivers and running backs go to work," said Huard.
Kentwood opened the second half scoring on a drive that ended from two yards out on one of Lole Tapasa's two touchdown runs.                But Ward's 67-yard return had his team knocking on the door again. This time Huard connected with Alexander on a 10-yard score.
Kentwood quarterback Jackson Proctor led the Conks on a drive that ended with Tapasa scoring from one yard out.
Ward's 20-yard burst up the middle extended the Kennedy lead to 48-17 with 11:31 to go in the game. Then, with its next possession on fourth down at the seven, Huard connected with sophomore Maclane Watkins to make it 54-17. 
An interception by Maloe returned the ball to the Lancers once more. This time sophomore Mason Hayes came in for Huard at quarterback.   He responded with a 6-yard touchdown pass to freshman Isaac Syph with 1:10 left in the game. No need for the extra point as Hayes took a knee down to end the scoring.
The son and nephew of UW grads and NFL quarterbacks Damon and Brock, Sam acknowledged that it was different preparing for this game.
"I was definitely anxious to get out here," he said. "It was definitely emotional, from my last practice last night with Kennedy and waking up and the whole game day thing. But the minute I got off the bus and we got going it was business as usual."Huard said it will certainly be a "big transition" switching from high school to college ball. But he added, "I definitely take a lot of pride in preparing and putting in the work.  I know I will be ready to go."
The Lancers will open a new chapter this week as they play at Federal Way with a 1 p.m. start on Saturday.
Kennedy may be hard pressed to continue its success without Huard, but Ward said, "We just finish where we left off. We have unfinished business." He jokingly added, "hopefully we start running the ball more."