It's Time to Plant Fruit!
It's Time to Plant Fruit!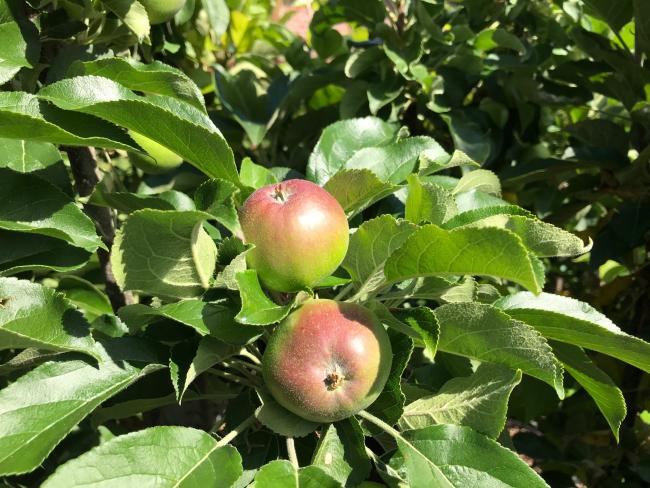 Thu, 04/01/2021
This is the fourth n a series of columns prepared by the staff at the award winning West Seattle Nursery.  The Nursery is open for shopping, following COVID guidelines and they offer an array of trees, shrubs, bedding plants, garden supplies, decor and gift items. They are located at 5275 California Ave SW and you can find them online at https://www.westseattlenursery.com
We are blessed in Western Washington to have a climate conductive to growing many kinds of fruit. The hardest part is deciding which varieties to plant!
Consider tree fruits, for example. We can grow apples, pears, cherries, peaches, and plums. And if you're looking for something more exotic - figs, persimmons and pomegranates all do well in this area.
Love berries? If so, you're in luck. Blueberries and strawberries can be grown in containers or in open ground. Honeyberries, seaberries, goji berries, lingonberries and raspberries are all possibilities if you have a bit more room.
Vines offer a chance to try vertical gardening. Certain varieties of grapes and hops do well in Seattle. Did you know that you can grow kiwis here? Just be sure that you have a sturdy structure to support them.
The main requirements for growing fruit are plenty of sun, good soil and deep watering once or twice a week in the dry season. Mid-to-late March is a good time to get your fruit into the ground or into a container.
Before you shop, do a little research. Certain fruits need a pollinator in order to produce fruit. These include apples, pears, cherries, kiwis, and blueberries. Some trees are grafted to combine 3 or 4 varieties on one tree and are thus self-pollinating.
The investment you make in fruit this season will reward you with tasty treats for years to come.