Fire damages Locker Room Tavern in White Center
Fire damages Locker Room Tavern in White Center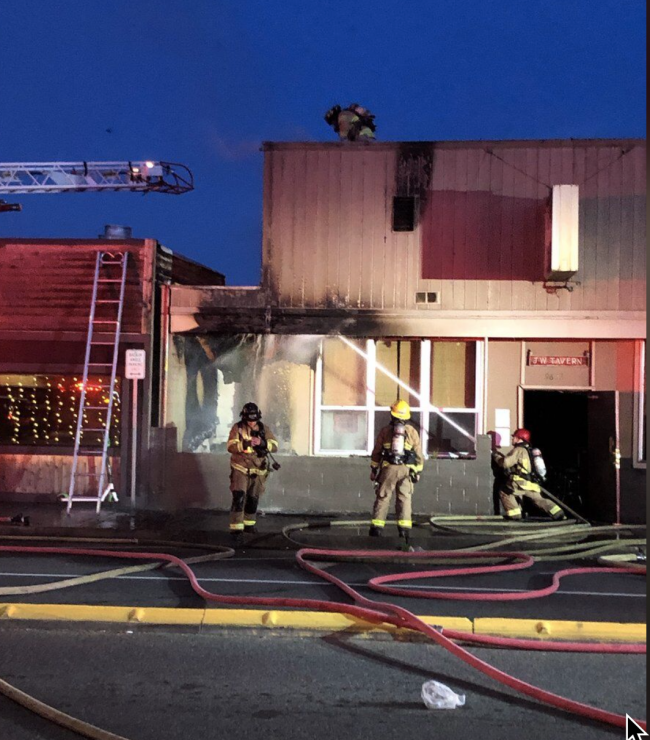 Wed, 04/21/2021
A fire damaged the Locker Room Tavern in White Center on Wednesday morning April 21. 
The fire broke out around 5:00 am and units from North Highline Fire, Tukwila,  and Seattle all responded to the blaze which became a 2 alarm fire after the first reports.
Flames were seen coming through the roof according to witnesses on the scene. it was declared out around 6:30 AM.
Most of the damage appeared to be in the attic and on the roof of the building according to officials.
No one was injured in the fire and no cause or damage estimates were as yet available.