UPDATE: Man with knife at Saars Super Saver threatens to hurt himself; Now in custody
UPDATE: Man with knife at Saars Super Saver threatens to hurt himself; Now in custody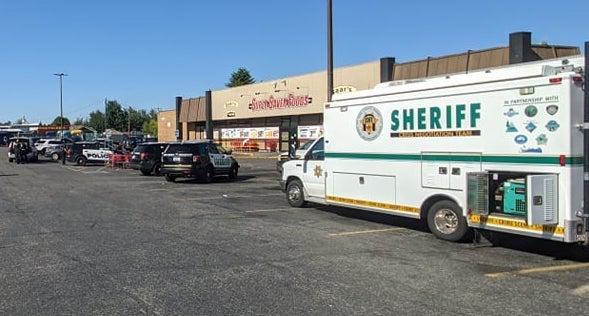 Mon, 07/19/2021
Update 5:36pm
The suspect that had threatened to hurt himself and caused such a stir at Saars Super Saver in White Center is now in custody. 
He was taken by ambulance to Harborview Medical Center for observation.
Original Post 5:00pm
A man with a knife entered Saars Super Saver market on 16th SW in White Center around 4:50pm and threatened to hurt himself. 
King County Sheriff's deputies responded and a hostage negotiator arrived to try and talk to the man.
Store employees were evacuated.