Make the trip to the Greenbridge Cafe in White Center; A hidden gem with a world class chef
Make the trip to the Greenbridge Cafe in White Center; A hidden gem with a world class chef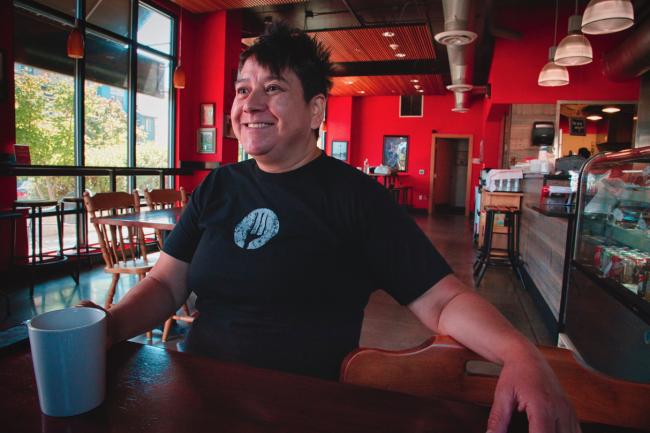 Thu, 08/05/2021
If you've ever had lunch at a Nordstrom store you know how fine tuned and unique the flavor combinations are. Believe it or not, that same sense of ingredients, flavors, preparation and presentation are available in White Center.
The Greenbridge Cafe 9901 8th Ave SW may be just bit out of the way but the trip is worth it. Where else in the West Seattle/White Center area will you find a Turkey and Honey Smoked Bacon sandwich? Or a Cuban Pork sandwich? Or grits (blended with polenta) and Poblano sauce?
This is world class food a couple of miles from you.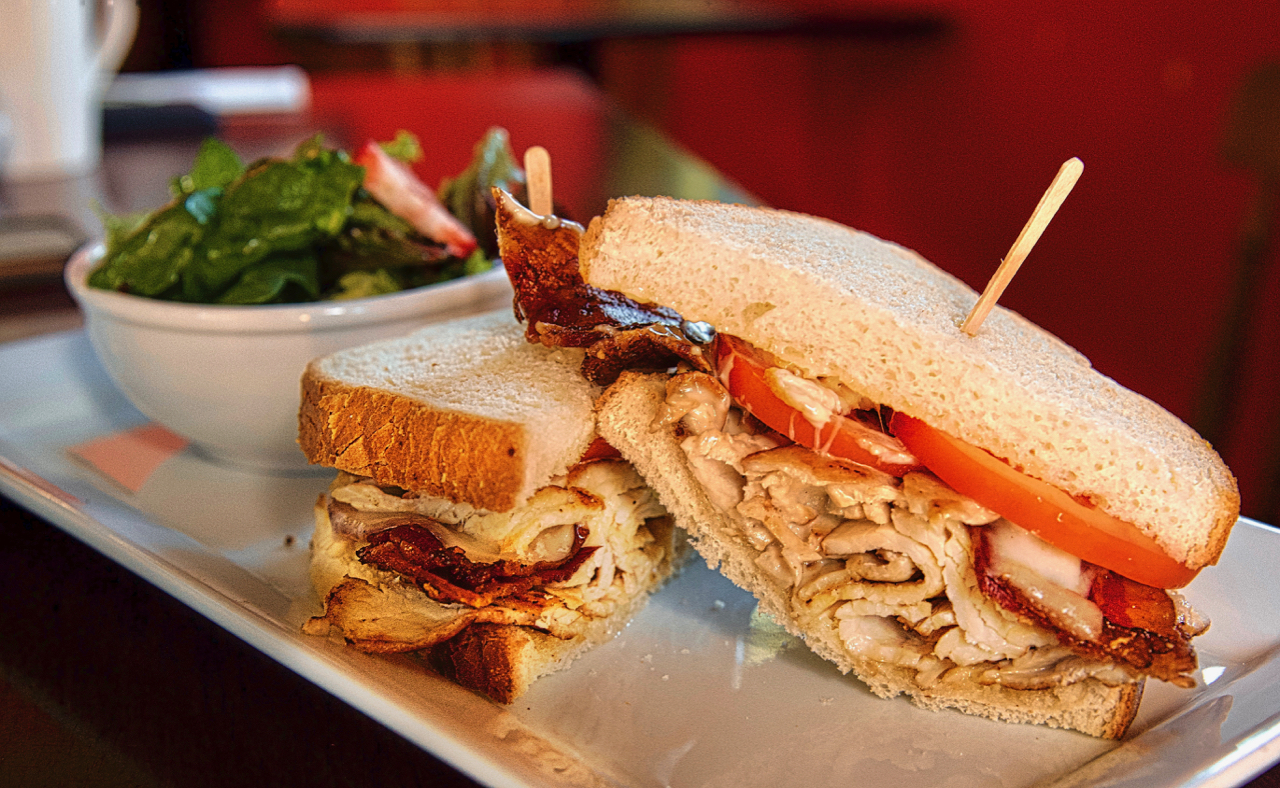 One note, drive down 8th SW and look for the clock tower, and you've found it, and there's lots of parking too.
The chef is the former executive chef for Nordstrom stores Chef Blanca Rodriguez.
Her journey is fascinating. 
Born in Guadalajara, Mexico, she grew up in a family of restaurateurs that loved to entertain and had a passion for food. Growing up, she often helped her mother Felipa prepare meals for their family and was a natural as she learned from her mother - techniques and flair.
But her career began almost accidentally. She got a job as a cashier in a Nordstrom store cafe at the age of 21 and someone called in sick. After two hours as a cashier she was moved into the kitchen, literally learning the way they made food. "I started learning how to make pot pie and other things that were not in my culture," Blanca said.
She began reading cookbooks and then slowly introduced her family cooking knowledge to the Nordstrom menu. "The next thing I know I'm making Cuban Black Bean Soup," she said laughing. She explained that the textures and flavors she learned as a girl were getting infused across the menu in the cafe. Then she moved on to what she called "Super special sandwiches," and really began to blossom as a chef. 
She would go on to create more than 550 recipes for Nordstrom, and become the regional chef, managing five states. Many of the same recipes she created there she still makes today though with her signature elements now. Even the famous Magic Bar dessert is available at Greenbridge (though it's a tiny bit different too).
She's grateful to all her mentors along the way.
She traveled through Europe spending time in Italy and France and absorbed even more cooking knowlege, falling in love with French cooking and then chose to open her own restaurant, the popular and well reviewed Pimienta Bistro & Bar in Federal Way.
She jokes that it's the "last building in King County" since it's near the Pierce County line and that's interesting because with the Greenbridge Cafe she's very near the King County /Seattle border too.
The location polarity is reflected in the hours and even the food offered. The Greenbridge serves brunch (now with Mimosas)  and lunch while Pimienta is strictly a dinner house. That location is also managed by her son Josh. 
That proved to be crucial to staying open during the darkest days of the pandemic. "I didn't want to close so we kept it strictly family and kept making food," Blanca said.
While things have eased a bit on that front they still follow all the health protocols and her family is vaccinated.
But it's the food people come for and she offers an array of menu choices unlike anywhere else in West Seattle or White Center.
Everything is made from scratch and sourced as locally as possible. 
On the lunch menu you'll find a Steak Sandwich on Telera bread, with cheese crema, seasonal greens a tomato slice and a crispy onion ring, and for vegetarians a Grilled Vegetable Flatbread with Zucchini, peppers, caramelized onions, asparagus, tomatoes, goat cheese (optional) , and a balsamic drizzle.
But her top three sellers are led off by Eggs Benedict with roasted house made Poblano sauce, breakfast potatoes, poached eggs, and smoked ham, or butternut squash, or squash and mushroom or Chorizo and Spinach.
The other two popular items are Grits (blended with polenta) and house made Poblano Sauce, and the Blackened Chicken Sandwich on Foccacia bread, with smoked jalapeno aioli, roasted peppers, avocado caramelized onions, and Provolone cheese.
"I love the community of White Center, but I'd love to be noticed more," Blanca said and noted about her time with Nordstrom that from them she learned the values of sourcing, presentation, attention to detail and above all customer service. All things she tries to accomplish every day.
They are open from 10am to 2pm daily and you will likely not be surprised, they offer high quality catering for your event or party too.
Call them at (206) 762-3447. Give them 20 to 40 minutes lead time to get your order ready.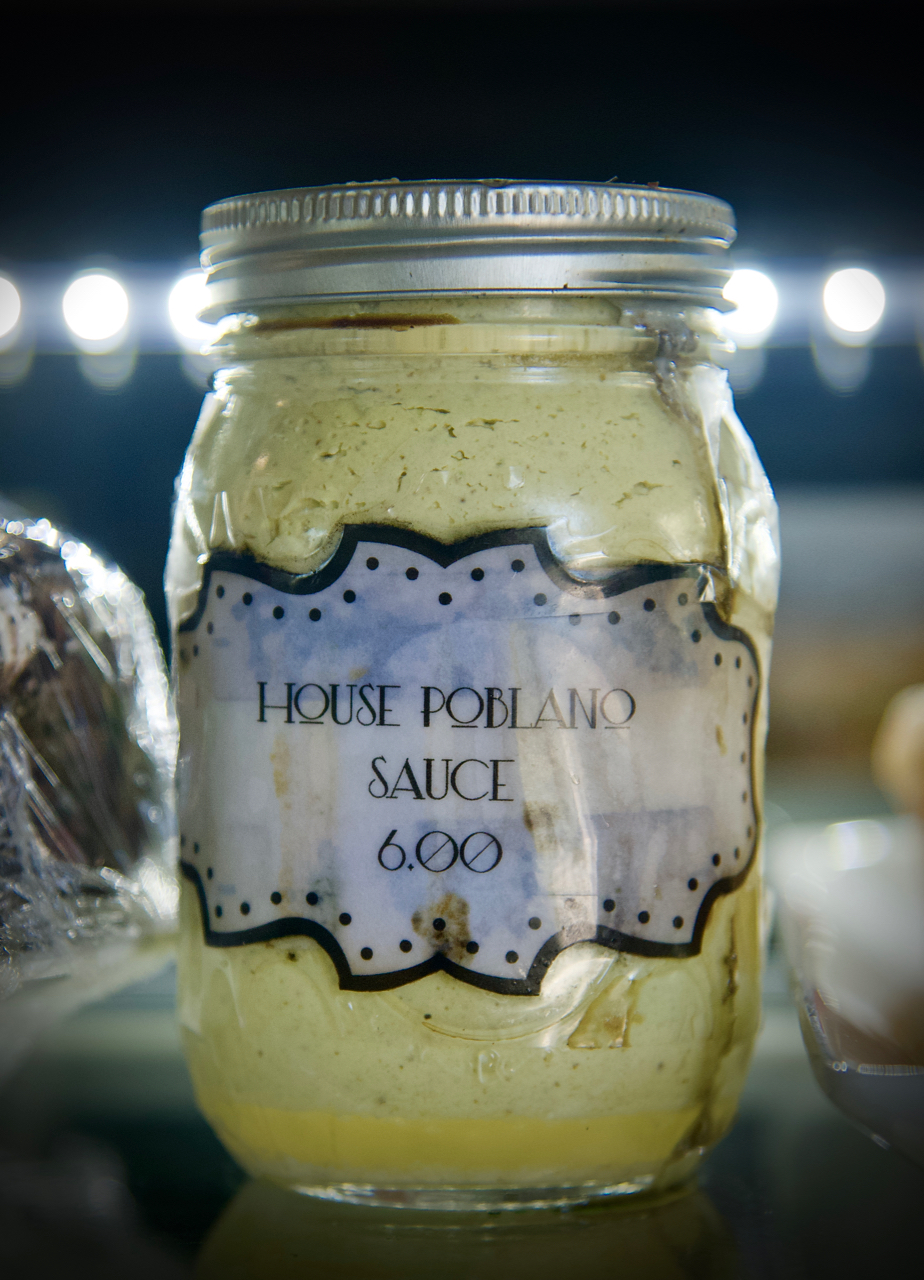 ​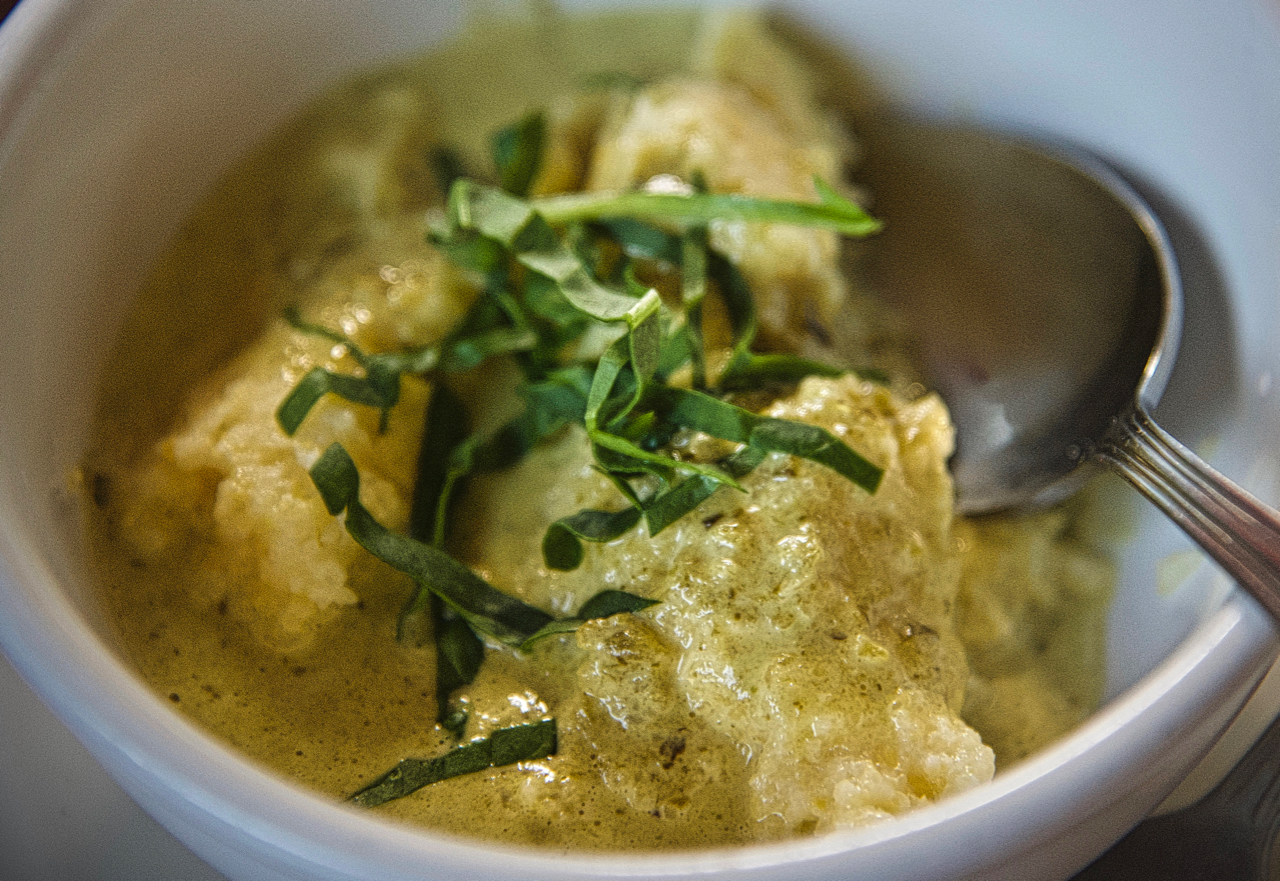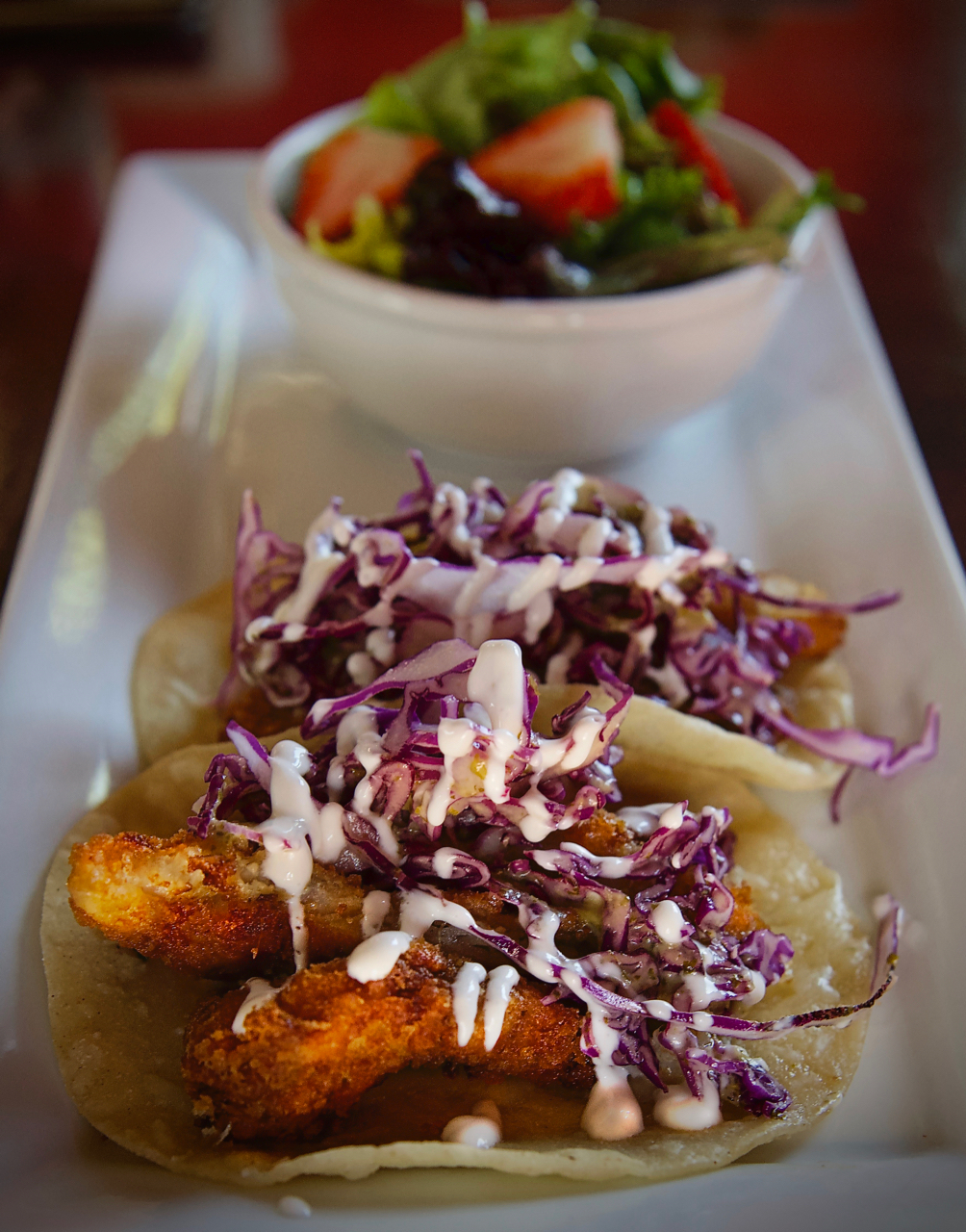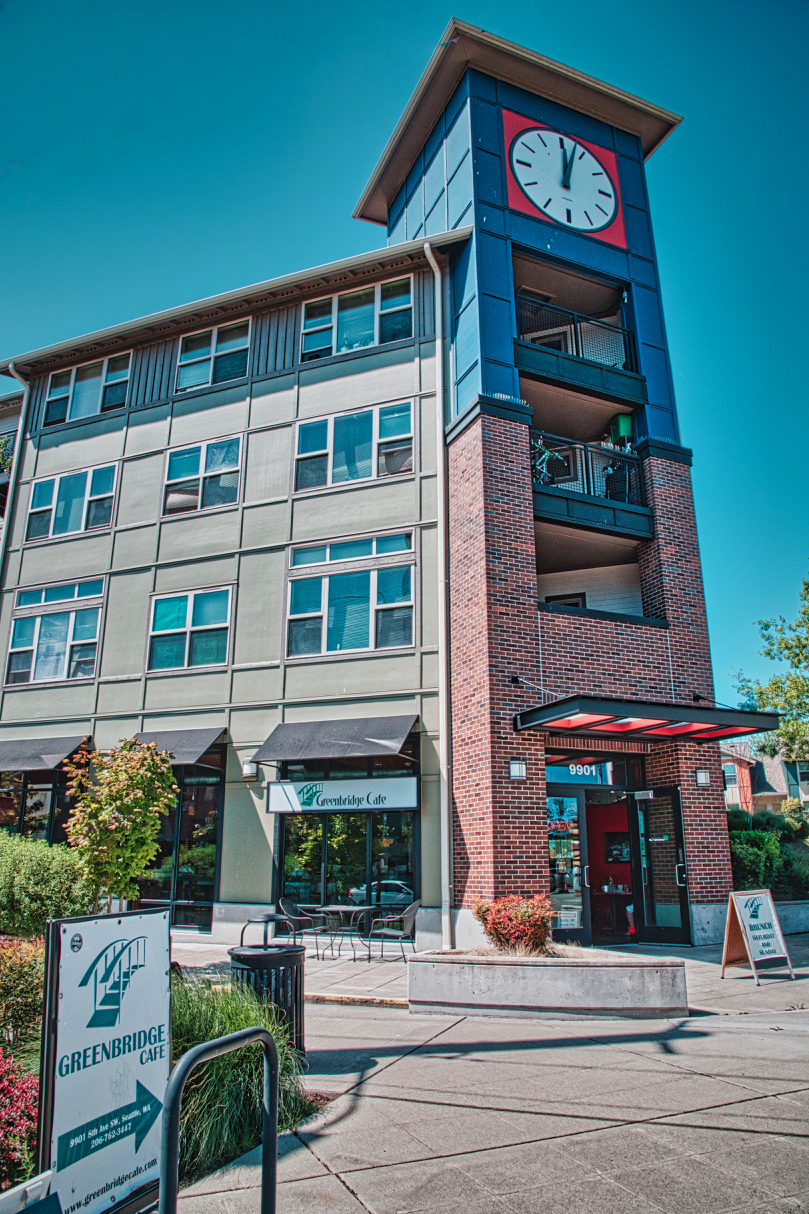 Comments
That poblano crema is to die for and don't sleep on her soups because they outshine everything I have had there.
"Where else in the West Seattle/White Center area will you find a Turkey and Honey Smoked Bacon sandwich? Or a Cuban Pork sandwich? Or grits (blended with polenta) and Poblano sauce?"
Is this a joke? Did someone from Ballard right this?
No joke. I wrote it. Born and raised in White Center. Lived near it for 70 years. By the way I think you meant spell it "write".. If you are going to attempt an insult at least spell it correctly.