Former Atlas Heating building burns for the second time in White Center
Former Atlas Heating building burns for the second time in White Center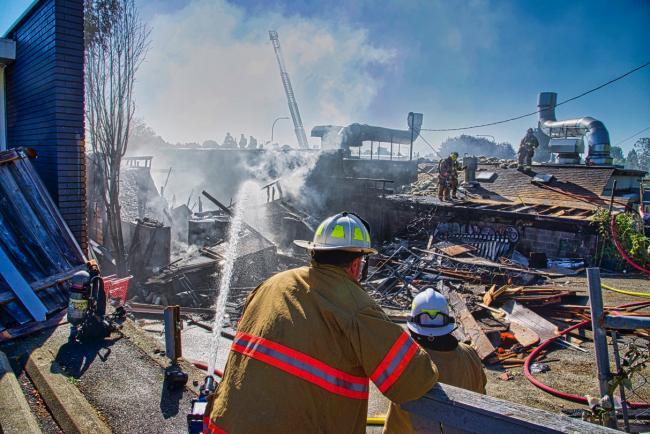 Wed, 09/01/2021
By Ruby Tuesday Romero
At approximately 8:25am, on the southwest side of 98th and 17th ave sw, thick black plumes of smoke were seen billowing from the back portion of an abandoned structure, formerly Atlas Heating.
Employees from Gerber Collision & Glass had become aware and the call to emergency services was made.
At this time, there were no visible flames. As the calls to emergency services were being made by a few on-lookers, the flames quickly began to rise from the rear portion of the building. The building adjacent, housing Merry Maids and a dental office, were notified by bystanders and urged to move vehicles and evacuate.
Two residential homes on 18th ave sw were also evacuated. Gerber staff were seen moving vehicles out from their garages as Burien PD arrived to secure the perimeter and divert traffic. The fire had quickly gained speed, soon engulfing the entire roof. Flames were seen escaping the front portion of the structure just as fire trucks arrived. Two water trucks and a third fire engine sprung into action. 

Soon after more trucks and police arrived from various neighboring areas. Using defensive tactics to minimize damage to the businesses next door, firefighters also had to remove a portion of the fence on the north side in order to better combat the blaze. Flames were now in the front portion, fully engulfing the structure and escaping out from the previously boarded windows. Firefighters were able to keep the fire from spreading to the building on the northside, although a portion of their fence is damaged. Responders were seen entering the Gerber Collision and Glass' north garage with hoses, potentially battling hot spots threatening the building. Flames could be seen from inside the Starbucks on 16th. No one is believed to be inside the building during the fire. 

This same structure, home to the White Center News from 1952 to 1977 had suffered a suspected arson fire just two years ago in October 2019. The dry summer had surely amplified the strength and speed of the blaze. The fire has not yet been investigated and evacuations are still in place.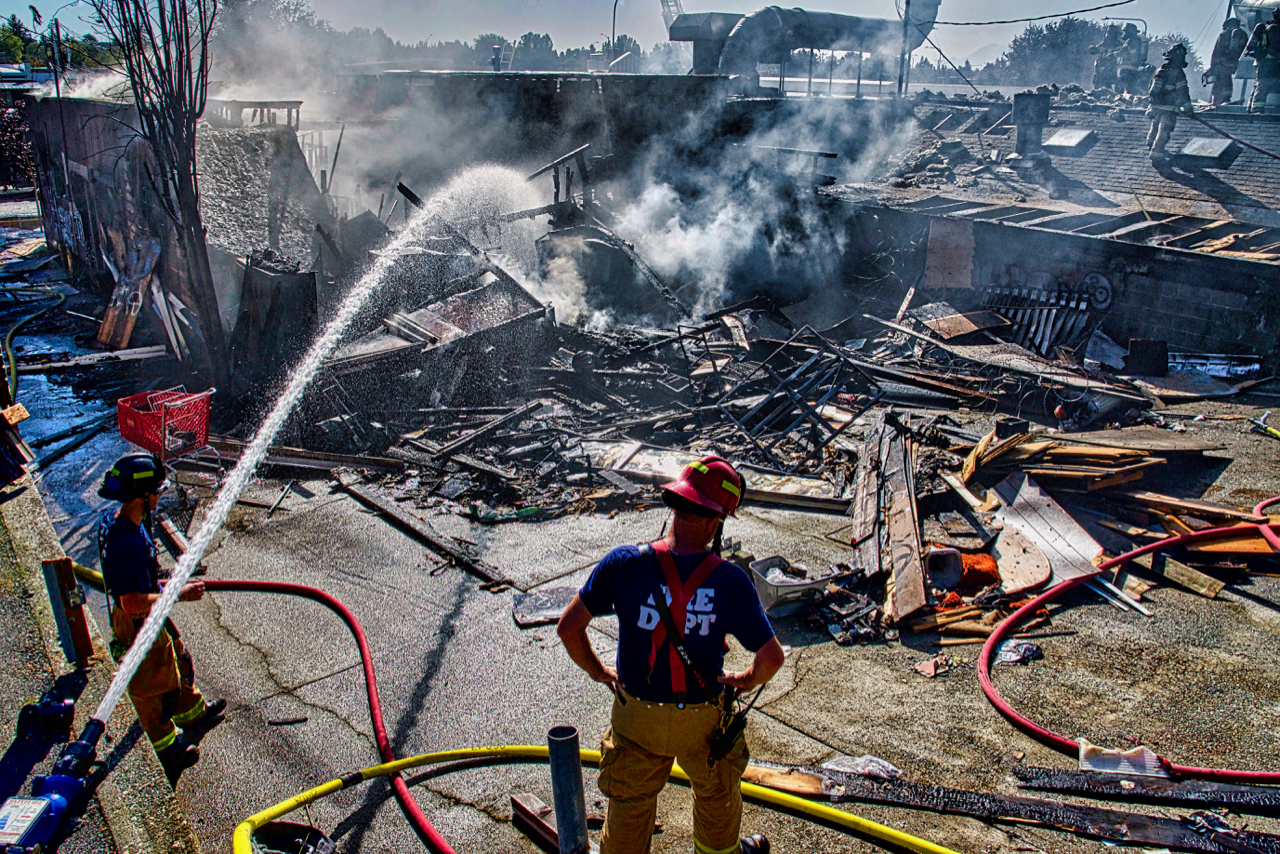 ____________________________
VIDEO: Fire at 9811 17th SW in White Center
Ruby Tuesday Romero