South Seattle's only monthly Swap Meet, SPASM is on Saturday Nov. 13
South Seattle's only monthly Swap Meet, SPASM is on Saturday Nov. 13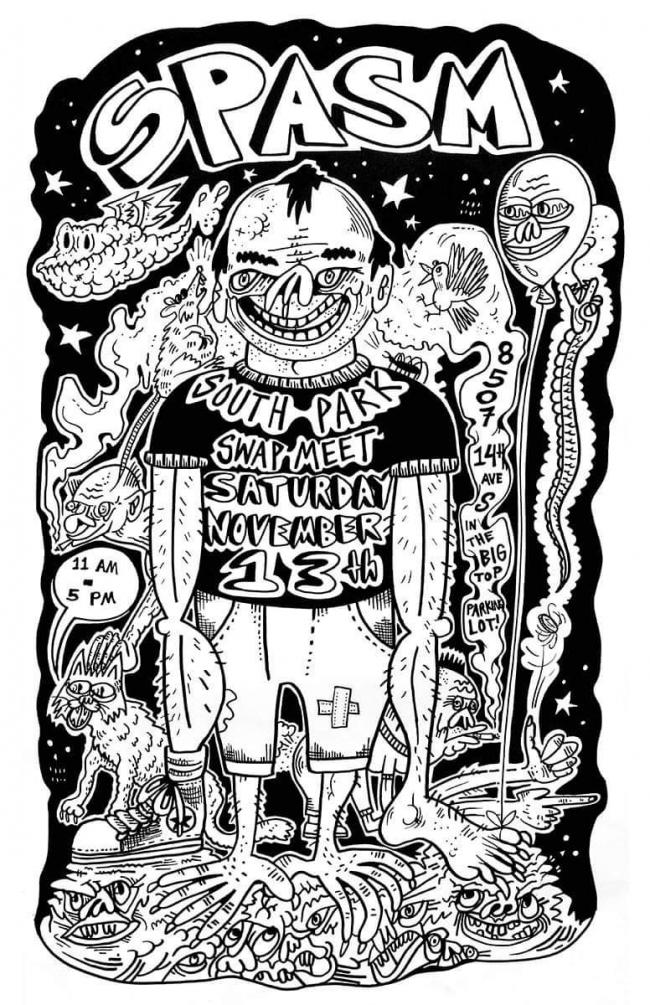 Fri, 11/12/2021
Coming up this Saturday is a swap meet like no other! There's only 43 days left to purchase all those material affirmations of love and the South Park Swap Meet (SPASM) is your one-stop-shop for unique gifts to give others- and awesome stuff for you, too!
A sibling to the Punk Rock Flea Market this outdoor event houses artists, makers, and second hand dealers. SPASM pops up on the second Saturday of every month-Seattle Style (rain or shine). However, never fear the forecast-the swap meet has outdoor heaters to loiter near.
A rarity all its own, South Park's Big Top Curiosity Shop hosts the 40+ vendors from 11am-5pm in their spacious parking lot located right before the 1st Ave Bridge (8507 14th Ave S, Seattle, WA 98108).
Please follow state mandates, wear a mask, and practice tactics proven to decrease the spread of COVID-19