Pat's View: Our World's Fair house
Pat's View: Our World's Fair house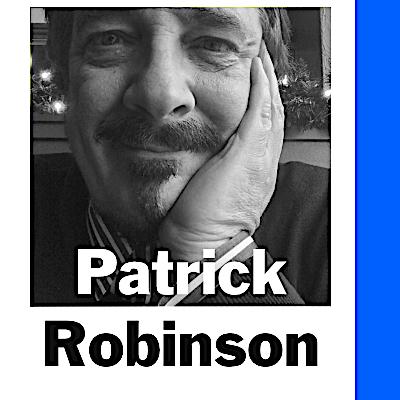 Wed, 02/01/2023
By Patrick Robinson
My mom was bi-polar before they had a name for it but when she was feeling good, she would often take me and younger brother Scott in tow as she went house hunting.
It meant meeting her very high standards. We already lived in a large view home up at the end of a road. But my older brothers were either already out or preparing to leave so we needed to downsize.
One day we went to what was basically a construction site. But there was a sign out in front saying "Worlds Fair Home" even though this was 1964 two years after that event in Seattle. As we walked up to the house, it was very clear that this was not like anything we had seen before. 
The house was designed by Robert Norsen, a very progressive Seattle architect as part of a neighborhood development called Fentonwood down at the end of 116th Place SW.
It had a flat angled roof with no gutters or downspouts but instead shallow ridges that were meant to direct rain water all one direction to one side of the roof with a large spout that was positioned over a rock lined pit that would catch all the runoff. 
The paint on the walls was a mix of colors in airbrushed shades of pale spring green to darker green, down to charcoal and even muted blue. It was meant to look like mottled sunlight and shadows and it worked. There were existing Madrone trees and the roof had cutouts in the carport area out front built around them.
Wooden stairs led up to an entry landing, next to three 20 foot tall windows that showed the spiral staircase between the two floors. 
As we walked in, it was like entering a science experiment in progress. The smell of epoxy and drying paint hung in the air and then we looked down. The floor looked like a riverbed of rocks, sand and leaves all under a half inch clear layer. Norsen and the builder were among the first to use epoxy to construct not just floors but bathroom countertops and in the upstairs bathroom, even a sunken bathtub. Each was unique with a mix of rocks and sand, into which the sinks and drains were placed. It was stunning and felt as if we had walked through a time portal into the future.
That spiral staircase I mentioned was built around an enormous piece of driftwood, a tree with no bark that was bleached tan in color. 
The house had an intercom system, a white rounded concrete slab that served as a wide hearth for the black metal hooded fireplace and a single central vacuum downstairs. A system of tubes built into the walls led to well concealed vacuum holes, covered with brass doors into which the hose would be plugged triggering the vacuum. It was almost noiseless, but powered the beater bar in the vacuum head. 
No furnace. Instead wires in the ceiling would heat the house. 
This was a two bedroom house but also had a study behind opaque Shogi screen doors. That became my room.
When we moved it meant changing schools, losing touch with my friends and dealing with the onset of puberty all at the same time. But somehow it was ok.
My mom loved it. She had bounced around a lot and suffered as a young girl so to a large extent I am sure it meant she had gotten to a place in life that it felt like an accomplishment.
My dad told us the price he paid. $42,500. I remember thinking.. "wow.. I guess we're rich" even though we sort of were not.
That house would prove to be a bit of saving grace for me. I was painfully shy and uncertain about nearly everything as a teenager but word got out around school about the cool house I lived in and it got me a level of quiet respect. Thanks Mom. Thanks Dad.