Nathan Hale overcomes tough West Seattle Wildcats 41-31
Nathan Hale overcomes tough West Seattle Wildcats 41-31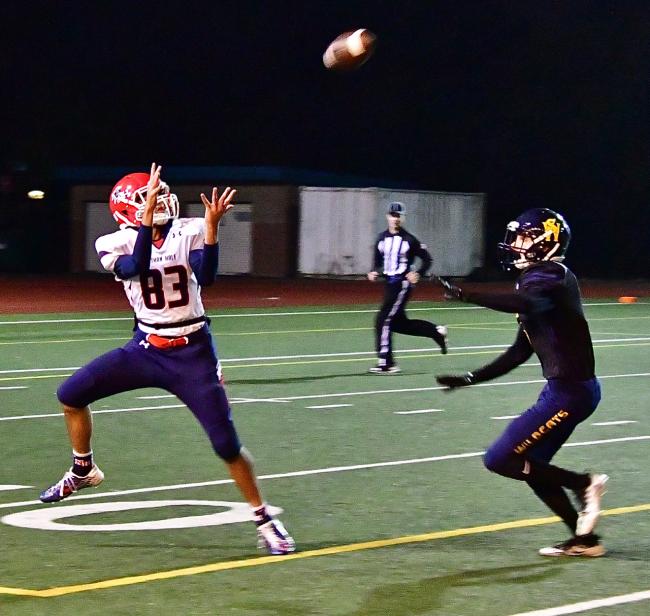 Patrick Robinson
Fri, 10/06/2017
By Tim Clinton
SPORTS EDITOR
West Seattle was outgunned, 41-31, by Nathan Hale in a wild Metro League football showdown Friday.
The Wildcats fell to 0-6 overall and to 0-5 against opponents from the Metro League with the home loss at the Southwest Athletic Complex. It was a homecoming game for West Seattle. After falling behind in the first quarter 21-0 the Wildcats rallied back several times but the Hale Patriots were just too much.
Chief Sealth had a much better go of it on the road Friday, posting a 40-0 victory at Ingraham in another Metro League game.
The Seahawks soared out to a 4-2 overall record and to 3-1 against the Metro League 
Chief Sealth hosts Sammamish for a 7 p.m. game at the SWAC this coming Friday as West Seattle travels to Liberty.