Kim Léveillé chef and butcher at West Seattle's Swinery
Kim Léveillé chef and butcher at West Seattle's Swinery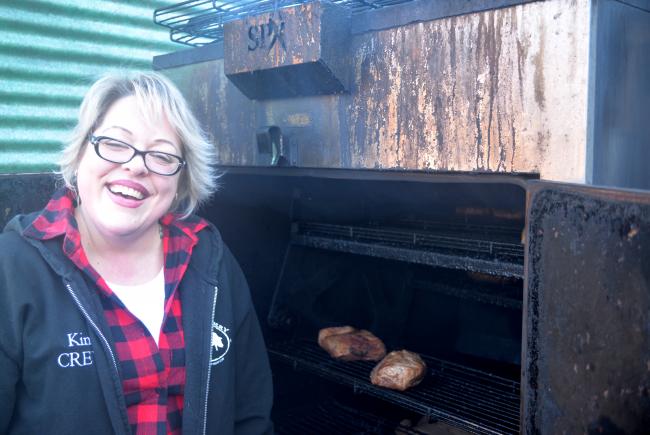 Lindsay Peyton
Mon, 12/18/2017
By Lindsay Peyton
West Seattle chef Kim Léveillé has found a home at the Swinery.
"My employees are my family; my customers are my best friends," she said. "It never feels like work. It's fun. It's magic. I love this place."
She stumbled into her position at the butcher shop and counter-service grill located on 3207 California Ave SW in 2012 – and never wanted to leave. 
Something about the old-fashioned concept -- the deli cases full of freshly butchered meats, cured sausages and bacon plus the ability to serve up slow-cooked, traditional recipes – reminded her of her childhood in Montreal, steeped in cooking and centered around the kitchen. 
"My mother cooked everything," Léveillé said. "My father cooked on weekends to give her a break, and it was a big deal, always something special."
It wasn't long until she and her sister were recruited into the kitchen – and charged with coming up with their own culinary creations, starting with menu planning. They took turns playing the chef and serving as a one-girl, clean up crew. 
"We had to make an appetizer, dinner and dessert," Léveillé said. "We had to go through all the cookbooks in the house, write a grocery list and turn it in by Thursday for approval."
If her parents approved, she would be serving up dinner Sunday night. 
"It was fun," Léveillé said. "I always wanted to be around the kitchen." Still, she never considered cooking as a possible career. She started working in offices as soon as she could, married young and saved her culinary skills for her husband and co-workers. 
Then she had an ah-ha moment. 
It was almost cinematic. Léveillé was at a downtown Italian festival when she ran into Anne Burrell and asked about the celebrity chef's Bolognese recipe. 
Burrell, impressed with the details of the questions, suggested Léveillé go to culinary school. Right behind the chef was a banner for Le Cordon Bleu. 
Léveillé took it as a sign. She had never finished high school, so her first order of business was to get her GED.
Once she passed the exam, she headed into the classroom – and noticed that her childhood abhorrence for school melted away when the main subject was cooking. 
"I never missed a day," she said. "I hated school before. Now I was going to school two hours early. Going to school became the best part of my life." Léveillé graduated with honors. 
Before she could receive her culinary degree, she was required to get an internship. 
"I wanted to start from the bottom," she said. "I wanted to start a butcher shop, because that's where it all begins."
Léveillé found the Swinery. "I was willing to jump right in," she said. "I wanted to get in the industry right away."
She had an interview with the café's co-owner chef Joseph Brewer, who asked her to come back the next day.  When she did, she discovered the sad news that Brewer had died. 
Léveillé still managed to eventually start working at the restaurant, which was in a bit of an upheaval in Brewer's absence. 
As time went on, she was running the place and keeping operations running smoothly. 
"I was just out of culinary school, and all the sudden I was in charge," she said. "But from the moment I came here, I knew this was my house. I knew I wasn't going anywhere."
After her first year at the Swinery, the restaurant won an award for the best burger in the city.
"Then we exploded," she said. "We grew quickly."
Now, customers pour in steadily to order meat or to grab lunch. The menu features pulled pork sandwiches with house pickled red onions, ham and cheese with smoked ham, caramelized onions and Dijon. The bahn mi comes with house cured ham, crispy pork belly, spicy Vietnamese coleslaw, pickled carrots and garlic aioli.
Léveillé keeps the place stocked with her childhood favorites – poutine, cassoulet and Boeuf bourguignon, made just like her mother would but with her own little twist.  
She adds specials to the menu from time to time – but mainly, she wants to provide the dishes that keep her customers coming back for more. 
"I'm all about consistency," she said. 
For more information, visit http://swinerymeats.com.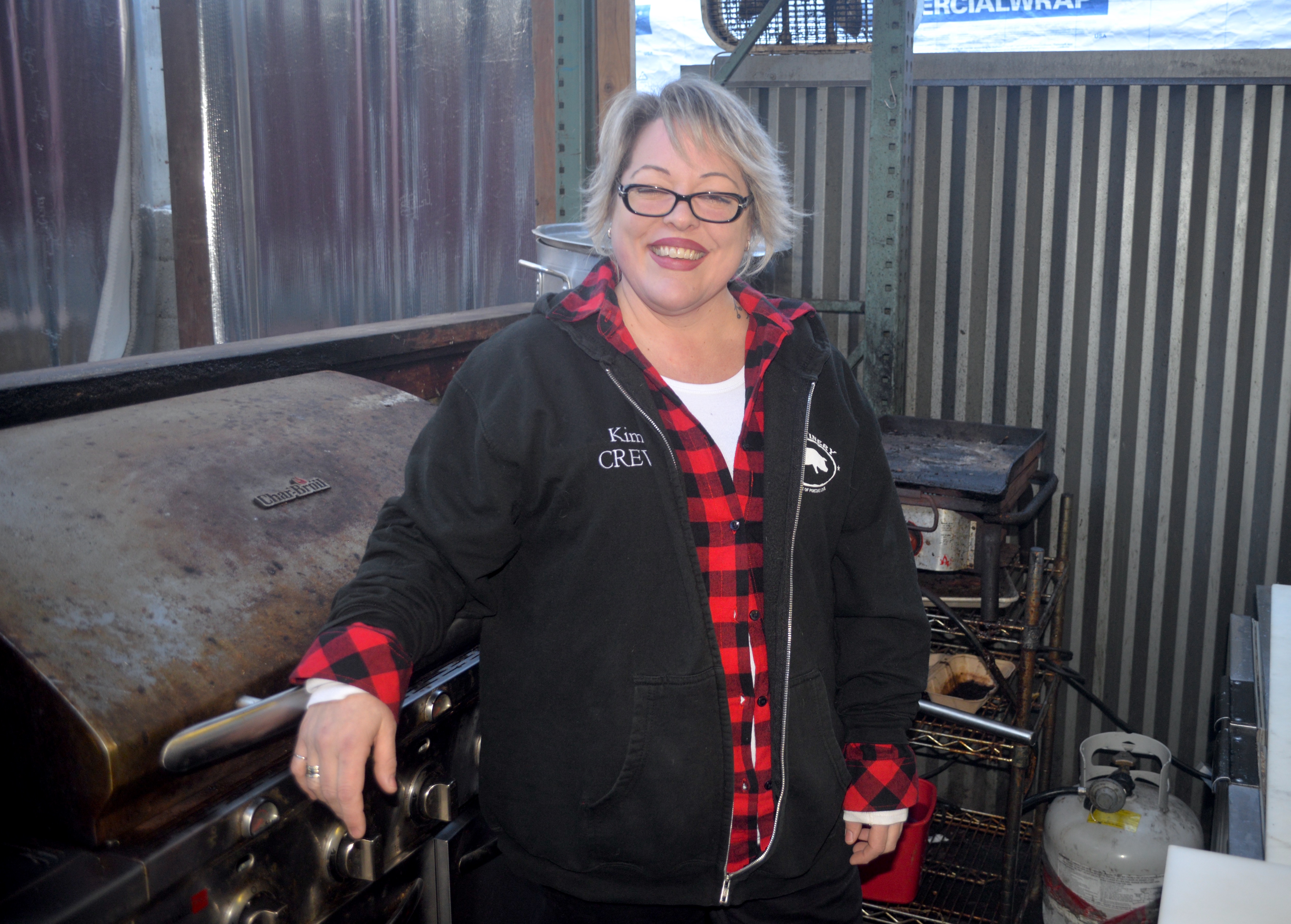 Comments
Very nice article. I am Kim's Mom from Montreal. Thank you very much for this article. VERY PROUD OF MY DAUGHTER.
Jeanne
My favorite place in Seattle, run by my favorite person!
Add new comment