ArtsWest's season shifts – to more daring, more hilarious works
ArtsWest's season shifts – to more daring, more hilarious works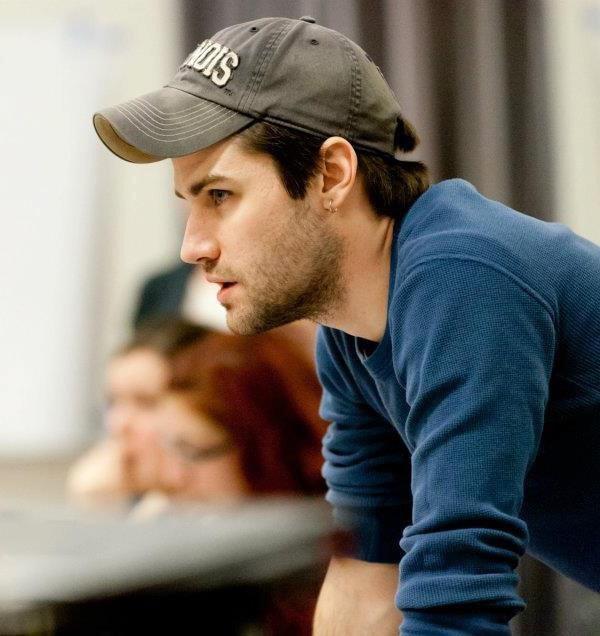 Mon, 01/15/2018
By Lindsay Peyton
The current season at ArtsWest is centered around questions of identity – and fittingly entitled "I am."
Artistic director Mathew Wright selected for his third season with the theatre, running from September 2017 to July 2018, productions that address defining characteristics, including gender, sexuality, race, religion, politics and class. 
For the next three plays, ArtsWest will shift into high gear – producing shows that are more daring, more hilarious, take more risks and have more to say. 
"In these plays, as socio-political stakes rise, so does the comedy," Wright said. "You don't always think of those two things coming together. Each of the three plays gets us to laugh – and then to ask why are we laughing? Usually, it's something pretty tragic."
The upcoming plays are all Seattle premiers – and each penned talented, contemporary playwrights. 
Jihae Park's "Peerless" opens Thursday, Jan. 18 and runs through Sunday, Feb. 11 – and is the west side's venue for the upcoming Seattle Celebrates Shakespeare Festival. 
In this re-imagination of "Macbeth," Asian-American twin sisters, simply named M and L, are vying for the only affirmative action spot at "The College." The position instead goes to D, a white male colleague who is 1/16th Native American.
"The plot unfolds from there," Wright said. "The sisters are willing to do whatever they have to do to get the slot. The comedy is very brash." The play is also part thriller, Wright said. 
"The comedy is so smart and so poetic; the commentary is so real and raw and fun," he said. "It's really unique playwriting."
The next show to take the stage is a tale of a family in revolt in Taylor Mac's "Hir."
Mac is a New York City-based actor, playwright, performance artist, director, producer, and singer-songwriter, who was a finalist for the 2017 Pulitzer Prize for drama and a recipient of the 2017 MacArthur Genius Grant.
"Hir" explores the relationship of a newly out, transgender boy and his brother, who just returned from fighting in a war. 
"The person he knew as his sister when he left is now his brother," Wright said. 
The play explores issues of gender that have become national conversations – and while touching on these serious issues, retains a satirical, comical lens.
"I was rolling on the floor laughing when I read the play," Wright said. "Really good humor is both unexpected and inevitable. It's when someone says something that's the last thing you thought they'd say, the first thing you wanted them to say and the truest thing you've heard in years. And that's all over 'Hir.'"
 
In April, Arts West will produce "An Octoroon" by Obie Award-winner and Pulitzer Prize finalist, Branden Jacobs-Jenkins.
" 'An Octoroon' is really a challenging play," Wright said. 
Brandon J. Simmons will direct the play. The actor, playwright, producer and director has appeared with a number of theatres in Seattle – and this will be his first time working with Arts West. 
Simmons saw 'An Octoroon' performed in Minneapolis a couple of years ago. 
"I fell in love with the play immediately," he said. "It was the first time I had seen a play that I felt was written for me, as a mixed race artist. It was just so bold."
The story shines a light on race, identity and history, following a plot that takes place in 1859, when George arrives as heir apparent to his late uncle's slave plantation. He soon falls in love with Zoe, an "octoroon" – someone who is one-eighth black. 
"It's a play that's about how we perform racial roles in public and in private – and that's part of my everyday life," Simmons said. "It's just a phenomenal play. No one else has done this material in this way."
Wright said that Jacobs-Jenkins uses unusual storytelling techniques and defies genre. 
"We're looking at three plays that are challenging in form and content, but at the same time, what's amazing, is how accessible they all are," he said. "All three have had major productions but have not been seen in Seattle yet. People are already in love with these plays across the country."
Wright said that he has always been enchanted by the ability of theatre to act as an arena to contemplate important questions.
Comments
Ended my subscription 1-year after they let Zinovitch go. Under the current Admin and under Wright's direction, they are going anywhere but up.