Pecos Pit embarking on local expansion; New central pit and corporate HQ under construction
Pecos Pit embarking on local expansion; New central pit and corporate HQ under construction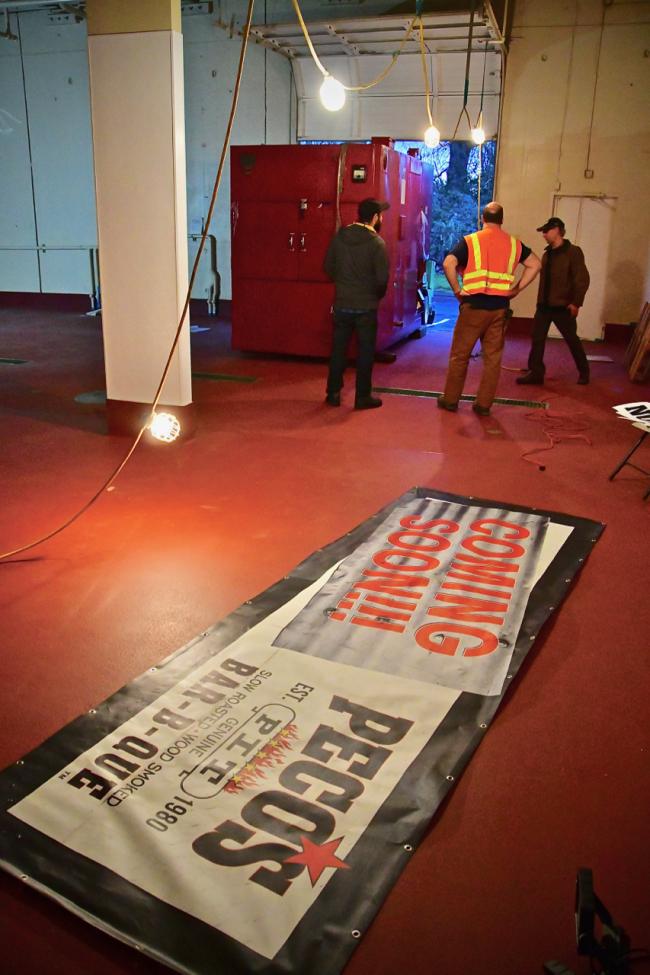 Tue, 01/16/2018
Pecos Pit Bar-B-Que whose origins on 1st Avenue were licensed by Salty's Gerry Kingen to take to chain status is now taking emphatic action on that plan with the establishment of a corporate headquarters and "Central Pit" production facility in Kent.
The company plans to establish nine Seattle area Pecos Pit locations which will all be served from this central production facility. On the list are Federal Way, Kent, Ballard, and downtown Seattle with the goal of building those stores in the Seattle market in the next three years. They would join the first they built in West Seattle in 2016. Kingen said this is part of an "orderly national expansion" to come.
Also under construction is a Pecos Pit Food Truck which will appear this summer at various locations, plus at West Seattle Summerfest and other festivals.
The 13,000 square foot space will house offices of course but on January 16 the production part of the location was the focus as five large scale smokers were being brought in, each capable of smoking 1800 pounds of meat at a time. The smokers were made by J&R Manufacturing in Mesquite Texas and are the largest they make. They are the Oyler model 1300 and they burn alder wood, obtained locally here in Seattle as a renewable resource. The wood is green, not dried, which produces more high quality smoke, using less wood, explained Head of Operations Jeremy McLaughlin. The smokers are high capacity (as are the massive walk in coolers for meat and produce) not just to handle volume but because different meats smoke at different rates. Beef will take 14 to 18 hours, Pork is 9 to 12 hours and chicken is 2 to 3 hours. Turkey legs are 4 hours. "Alder has low smoke point," Jeremy said, "that's why our meat has a nice soft smoke to it."
Typically Bar-B-Que uses Mesquite, Post Oak, Hickory or for specialty smoking fruit wood such as apple or cherry.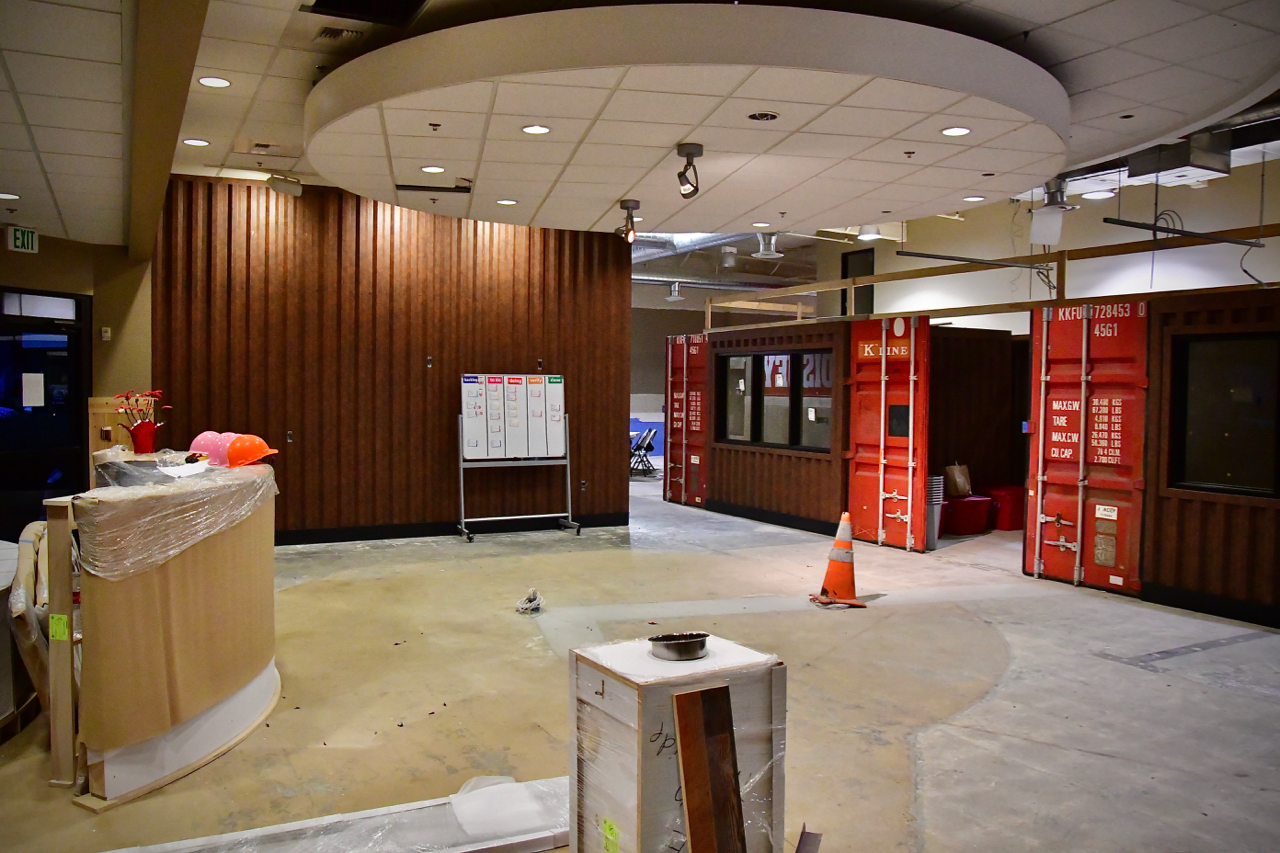 When complete in April or May the offices will serve the satellite locations for Pecos Pit whose first is in West Seattle. The corporate office will house executive offices, and a training center as well. Workers would come to the corporate center and train for three full days before working in any location.
Finding the right location was not a simple task. After a well considered search and looking at five other locations Pecos Pit finally settled on an industrial park in Kent which they are building out in completely custom fashion, to suit their needs. Much of the thematic feel of the restaurants has been carried over to the office design with metal, train boxcar style wall sections.
Kingen, whose history in restaurants goes back to the 1970's, founded the successful Red Robin Gourmet Burger's and Brews, before selling his interest in the chain, only to be asked to come back later to whip it back into shape. He and wife Kathryn are also owners of the well known Salty's Seafood Grills in Seattle, Redondo and Portland, Oregon.
The Kingen's were the recent victor in a lawsuit vs. the City of SeaTac which for a time consumed much of their attention. But the success of their West Seattle location which has, according to the company broken sales records ever since it opened, and the ability to focus on the growth of Pecos Pit is putting the expansion process on the front burner.
"Like Gerry says," said Jeremy, "We've got our mojo back.